How Does It Work?
For most businesses in Ohio, the Bureau of Workers' Compensation (BWC) is the only option for workers' compensation insurance policies. However, partnering with a PEO like GMS provides Ohio business owners another option - self-insured workers' compensation.

Under a PEO administered policy, the BWC does not pay for workers' compensation costs; they are paid directly by the PEO. This self-funded approach offers a number of benefits to your business.
Improved Cash Flow
It's easier to estimate income and expenses when claims are paid as they occur, rather than upfront.
In other words, you can maximize your cash flow and make the appropriate investments to help grow your business.
Reduced Cost
In a fully funded plan, you pay the insurer a premium. That premium includes a markup so the insurer can generate profits. Self-insured plans offer more value for your money since you don't have to pay markup costs.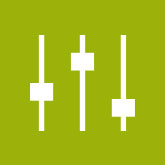 Greater Control
Since costs are paid directly, you are even more motivated to take control over factors that limit your financial risk.
Safety audits, employee training, record keeping, workplace safety programs, and more help you secure greater control over the safety of your employees and the growth of your business.
Focus on Growing Your Business
Not sure where to begin? Employers can contact the administration of self-insured plans to a third-party administrator (TPA). TPAs can help you implement claim prevention policies and will manage claims on your behalf.
When a third party is managing your plan, you can focus on growing your business. 
---
Ready To Learn More?
Give us a call at 330-659-0100 or fill out the form today.