Growing Demand In The Transportation Industry
Due to the increase in popularity of online shopping and continuous urbanization, the transportation industry has experienced tremendous growth in recent years. This significantly increases the amount of freight transported by trucks, trains, boats, and aircraft. 
While high demand for shipping and transportation is surely a boon for TLC owners, it can also be challenging to fill your talent pipeline and keep costs low, especially when rising fuel prices and workers' compensation claims threaten your bottom line.
With this growth comes several risks to consider as an owner of a small trucking company. For one, it's often challenging for small trucking companies to compete with large players such as Amazon, UPS, FedEx, and Walmart, especially when comparing benefits and compensation packages. This can make it difficult for smaller carriers to recruit and retain young drivers who want to be on the road for days at a time. 
In addition to talent shortages, there are compliance, operational, and financial risks within the trucking industry. From a compliance standpoint, it can be challenging to keep up with ever-changing regulations while tracking the number of hours drivers spend on the road. 
Download The Complete Guide: HR Outsourcing For The Transportation Industry
How A PEO Can Help Your Transportation And Logistics Company
A PEO can provide comprehensive HR services for employers, including payroll processing, HR compliance, risk management, and employee benefits. By taking on the burden of these administrative tasks, we allow business owners to focus less on maintaining compliance and filling out paperwork and spend more time growing their businesses.
At GMS, we understand the obstacles transportation businesses face today. In fact, we partner with over 120 transportation companies nationwide. Whether you're in the business of transporting medical supplies, livestock, food, luxury and personal transportation, or freight, we can help make your business simpler, safer, and stronger. Listen to our clients discuss how we've helped them save time and money in a variety of different ways. 
As part of our comprehensive PEO services, we can support your transportation company in a number of ways, including:
Click here to learn the truth about HR outsourcing for the transportation industry. 
Partnering With A CPEO
If your business is a contractor of FedEx, it's required that you partner with a certified professional employer organization (CPEO) should you choose to outsource your HR functions. As a contractor, it's vital you comply to the following requirements by FedEx:
Use only CPEOs certified by the IRS
Ensure that any CPEO used by the service provider is registered and is in good standing with the state(s) in which it operates.
Upon request of FedEx Ground, you must provide proof of CPEO registration with additional related information which includes proof of workers' compensation coverage, unemployment insurance, and that all federal and state payroll taxes were withheld 
When you partner with GMS, you are guaranteed a partnership with a CPEO. A CPEO is a PEO that has met requirements set by the IRS. Being certified as a CPEO means that we can offer our clients specific financial protections and tax benefits.
A CPEO is solely liable for federal employment tax payments on wages that is pays to its worksite employees. Therefore, if the CPEO fails to pay payroll taxes, the IRS cannot go after the client to collect employment taxes. The liability falls entirely on the CPEO, not the client.  
Everything is under one roof when you partner with GMS. Whenever I have a question or concern, I know exactly who to call, as there's only one point of contact. There's no more 1-800 number. GMS is a company that can help you and your business be more competitive. I honestly can't think of a reason not to be with GMS. 
- Andrew J. (FedEx Contractor)
I have been a customer of Group Management for over 10 years and have enjoyed it! They have saved me money, made payroll easy and supported me with great people. From payroll to workers comp to unemployment to human resources and hiring, they get both thumbs up!
- Steve Q. (Company Car & Limousine)
I have enjoyed having group management handle my payroll and all the backend stuff that business owners just don't have time to do. The employees are very helpful.
- Tim K. (Krupp Moving And Storage)
Recent Blog Posts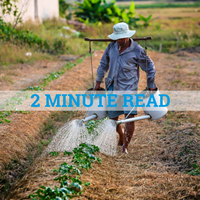 On October 12th, 2022, the U.S. Department of Labor (DOL) published the final rule, "Temporary Agricultural Employment of H-2A Nonimmigrants in the United States," effective on November 14th, 2022. This final rule amends the Department's regulations governing the H-2A program to improve worker protection and enhance enforcement against fraud.
November 29, 2022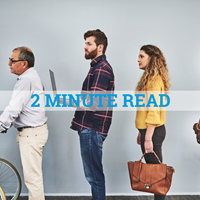 Unfortunately, discrimination in the workforce is still relevant and makes the workplace uncomfortable, unsafe, and unsustainable for those affected. Discrimination in the workplace happens when an individual or a group of people is treated unfairly or unequally because of these specific characteristics:
November 28, 2022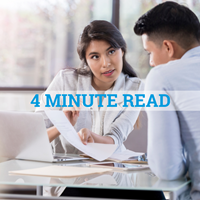 As the end of the year is approaching, it's vital to start thinking about how you will tackle 2023. With your employees being your biggest asset, you must find ways to set them up for success during these unprecedented times.
November 25, 2022
Contact Us Today
Contact us today or visit our FAQ page to learn more about how GMS can make your transportation and logistics company simpler, safer, and stronger.