Employee Benefits Administration and Management
As a business owner, retaining and attracting quality employees is vital for business growth. Offering a benefits package is key to securing top talent. However, this can be costly and time-consuming. GMS offers benefits outsourcing services to help streamline your benefits management. With our expertise, your company can provide competitive and cost-effective benefits while you focus on running your business effectively. 
Contact Us Today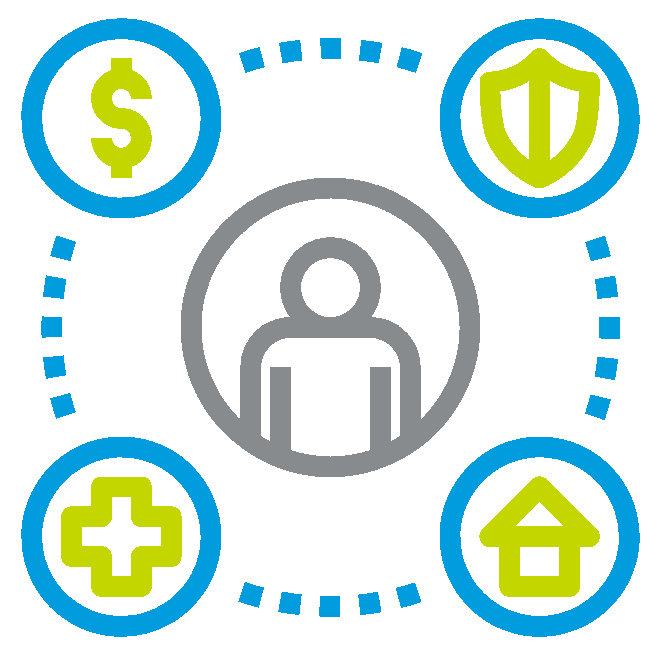 What Employee Benefits Can I Outsource Through GMS?
There are several parts that make up a benefits package. As a professional employer organization (PEO), GMS works with employers to help them decide which benefits package makes the most sense for their business operations, employees, and bottom line. While we help you manage employee benefits, our outsourcing small business benefits services include:
How Does Benefits Administration Outsourcing Help My Business?
There are many benefits to partnering with a PEO for employee benefit administration:
Save time
Leave tedious benefits administration tasks to the experts. We administer the plans on your behalf so that you can focus on what you do best.
Save money
GMS helps your benefits package compete with bigger organizations. We give your company greater buying power through economies of scale.
Simplified employee management
Outsourcing your employee benefits management to multiple vendors gets complicated. With GMS, you have one point of contact for all your administrative needs.
Focus
Let the experts handle time-consuming business functions. Spend less time worrying about benefits packages and more time growing your business.
Group Health Insurance
Health insurance is often a necessity for employees. GMS can help small businesses offer customized health insurance tailored to your needs. Our Master Health Plan gives our partners access to one of the largest national networks and saves an average of 24% on employee premiums and 21% on family premiums. Your employees will gain access to health insurance plans for their families.
In addition, our experts can handle the responsibilities associated with employee health benefits administration so that you don't have to. We manage everything from the benefits open enrollment period to ongoing plan education through our exclusive technology and dedicated customer support.
Supplemental Insurance Plans
GMS can help businesses bolster their benefits with insurance plans that extend beyond group health coverage. Our supplemental offerings include:
Dental and vision – we offer dental and vision plans from top providers with access to a large network of credentialed specialists.
Life insurance – group life insurance options for employees, including supplemental policies and spousal coverage options.
Disability – protection for employees against major medical events offered in a range of coverage levels
Additional voluntary benefits – add more value to your benefits packages with accident, critical illness, pet, home and auto, short and long-term diasbility, and pre-paid legal policies.
Organizations that aren't leveraging a PEO or online benefits platform are likely wasting valuable time and energy.
Managing pay stubs and W-2s, tracking time, or doing job-costing and labor distribution can be time-consuming and take business owners away from focusing on more important projects.

With GMS, our online employee self-service portal gives employees access to all of the following and more:
Costs of medical services
RX pricing
ID cards
Detailed EOB & coverage information
Claim details
We offer flexibility, control of premiums, access to data and networks, and overall options that you can't find elsewhere. Financial security, flexible benefits plan, and unprecedented customer service set GMS apart as an industry leader and the preferred provider of employee benefits management services.
Learn Which Health Benefits Are Best For Your Business
Different businesses have different needs when it comes to offering group health insurance. Our small business health insurance guide breaks down key information that you need to know before you start offering health plans to your employees:
Your health care responsibilities as an employer
Common questions about health care plan options, coverage, and costs
How premiums are calculated and how to drive down costs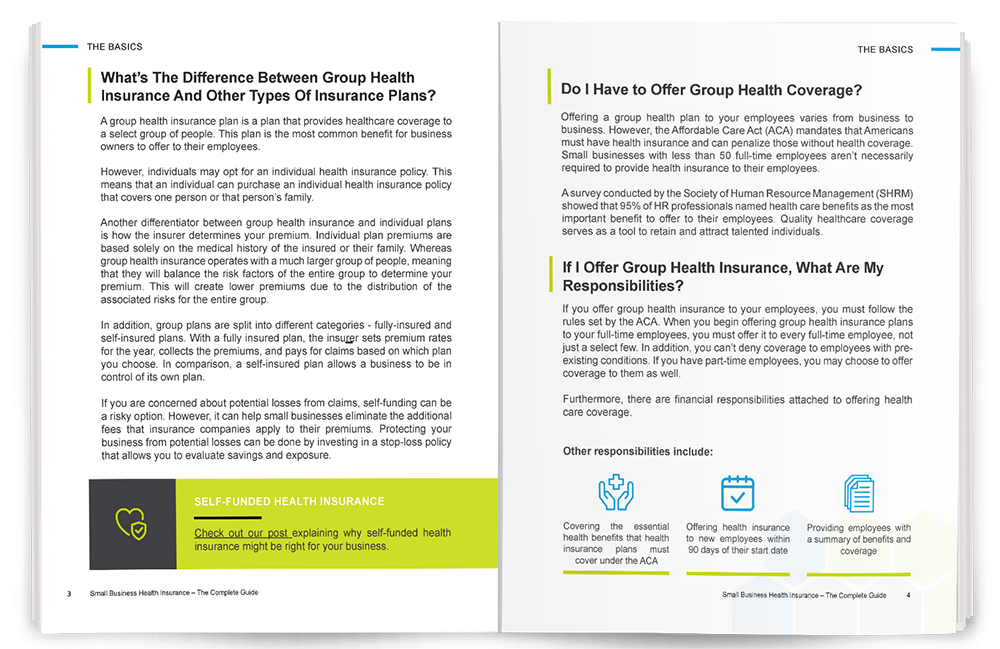 Don't let the complexities of benefits management overwhelm you
Click the button below to get a quote on individual health coverage.
Get a quote today