Issues With Human Resource Management In Construction
In the construction industry, the pressure to finish important projects on deadline and the need to create a safe work environment for your employees can put a lot of stress on business owners. Many do not have the time or resources to effectively manage all of these areas, which can lead to serious issues regarding:
Recruitment: Jobs for construction workers are projected to grow 11% through 2028, much faster than the average for all occupations. Yet, the industry is facing a serious labor shortage, with as many as 449,000 positions that went unfilled in April 2022. 
Time and Attendance Management: The project-driven nature of construction work can make time tracking and attendance difficult to manage. As a result, meeting project deadlines and adhering to labor regulations can be challenging.
Safety and Workers' Compensation Costs: According to OSHA, there were 5,333 worker fatalities in 2019, 20% of which were in construction. In this high-risk industry, employers often find it difficult to maintain a healthy workforce and keep workers' compensation costs low. 
Worker Classification: There has been a trend of companies misclassifying workers as independent contractors to avoid having to pay overtime and certain federal taxes. The penalties include the Department of Labor being able to secure unpaid wages, penalties for failure to withhold taxes, as well as other punitive damages.
How A PEO Can Help Your Construction Company
A PEO can provide comprehensive HR services for employers, including payroll processing, HR compliance, and risk management. By outsourcing these services to a PEO, business owners can focus less on payroll management, workers' compensation costs, and maintaining compliance and spend more time on the core of your business.
At GMS, we understand the risks associated with owning a construction company
In fact, nearly a quarter of our clients are based in the construction industry. As part of our comprehensive HR services, we can help minimize risks and support your construction company in a number of ways, including:
To learn how to create a construction safety plan to help minimize risks, check out this blog. 
We are coming up to our first anniversary with GMS, and this year has been incredible. Customer service is extraordinary and their attention to detail is great. I would highly recommend their services to all sizes of companies.
- Amy S. (Construction Management)
Blog Posts About The Construction Industry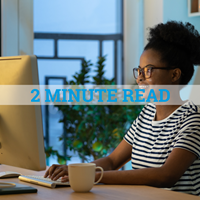 The wait is finally over. It's time for segment three of understanding hourly workers in today's economy, in which we will discuss what your employees want.
March 24, 2023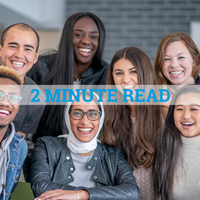 Earlier this month, the Michigan House voted to expand the Elliott-Larsen Civil Rights Act to include protections for the LGBTQ community. Senate Bill Four passed with a vote of 64 in favor after passing in the Michigan Senate.
March 23, 2023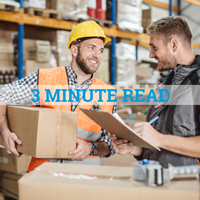 As we discussed in our last blog, employee turnover rates and expenses are rising; it's challenging for business owners to hire hourly workers. Ultimately, this crisis stems from the idea of individuals being fed up with what they perceive to be "dead-end" jobs.
March 22, 2023