Employee Training & Recruiting Services
Recruiting, hiring, and training staff is time-consuming and costly, especially for small and mid-sized businesses. See how GMS can assist with training and recruiting for your company.
The Cost Of Hiring & Training
Recruiting, training, and retaining employees has never been more challenging for small and mid-sized businesses in a tightening labor market. Creating a job ad, finding the right candidate, and providing opportunities for employee development add up to a significant expense. 
Did you know: 
The entire interview process takes an average of 24 days, with the average cost of a bad hire equaling 30% of that employee's first-year potential earnings.
The average employer spends 34 hours per year training employees, with small and mid-sized companies spending an average of $1,888 per employee on training and development.
The average cost of employee turnover is 33% of the worker's annual salary.
How A PEO Can Help With Recruitment, Hiring, & Training Of Staff
Between ongoing training and employee recruitment services, it takes a lot of time and effort to find, hire, and develop the right people for your organization. Professional employer organizations (PEOs) like GMS give you access to the tools and resources necessary to take on these responsibilities while improving your overall recruiting, hiring, and training efforts.
Our human resources experts work closely with you to offer guidance on hiring and training. Along with supporting the administrative burdens associated with all aspects of the employee life cycle. You retain complete control over hiring decisions, we just simplify the process
Employee Training Software
Employee training is an effective way to teach new employees and develop existing workers. Even the best employees aren't as likely to succeed if they don't have proper training. GMS offers online employee training programs for small and mid-sized businesses that are targeted to your employees' specific job functions. 
Our online employee training software gives businesses the ability to streamline job training, improve employee performance, and reduce learning costs for both learning platforms and in-person training. Our user-friendly, online learning management system makes it easy for workers to access training courses on their laptops or mobile devices and gain the skills necessary to support your business. 
Recruit Top Talent
How much time do you spend writing a job ad or going through resumes? GMS makes small business recruiting faster and easier. We do all the legwork before an interview takes place, so you can focus on choosing from a pool of qualified candidates. 
GMS has a partnership with Indeed and LinkedIn to make posting job ads and attracting quality candidates faster and more cost-effective for our clients. Additionally, businesses that recruit with GMS will receive access to an Applicant Tracking System. Our system tracks every part of the hiring process. Have you ever wanted to know where your candidates are coming from or how long the process takes? GMS can provide insights to help streamline the recruiting process. 
Retain High Performers
Attracting quality employees to join your growing business is one challenge. Ensuring that you can retain your own top talent is another.
It's hard to understate the importance of training. From improving skills to making employees feel valued, employee education and other measures are powerful retention tools. GMS can help you retain employees – and limit turnover costs – by consulting with you on:
Team building activities
Employee rewards programs
Employee incentives
Survey tools
Suggestion systems
HOW MUCH DOES EMPLOYEE TRAINING COST?
Concerned about the costs of employee training and development from recruitment agencies? Investing in your workforce is an expense, but there is a lot of value in learning programs that help workers gain new knowledge and skills. Download our guide to learn more about the costs and benefits of training employees.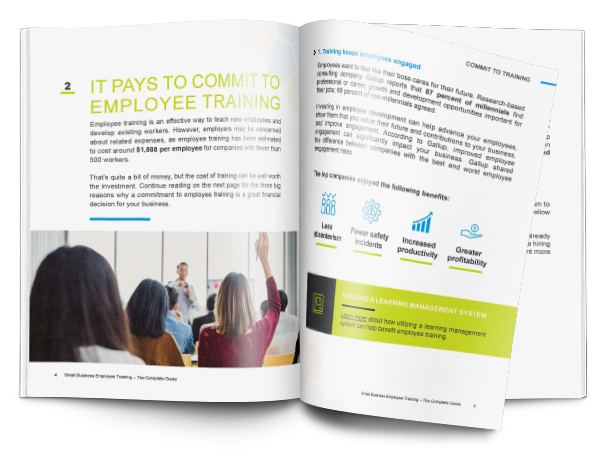 OUTSOURCE EMPLOYEE RECRUITING, HIRING, AND TRAINING TODAY
You don't need to focus all your valuable time to build the best team possible. Contact us today to learn more about how our employee training and recruitment services can strengthen your business and let you focus on other responsibilities.
Explore our services