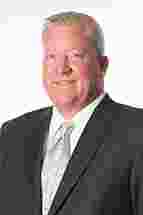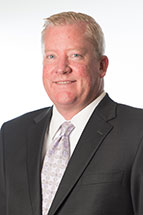 Mike Kahoe
President
As President and Founder of Group Management Services, Inc., Mike Kahoe provides executive oversight for all things GMS. Mike founded the company in 1996 and has since continued to lead it under the same guiding principle: transparent actions and honest relationships. Prior to starting the company, Mike worked for a variety of human resource and customer service roles with several organizations, including the Federal Bureau of Investigation and Tradesmen International, Inc. Mike is renowned for putting his clients first and ultimately, making their jobs easier.
Over the last two-plus decades, Mike has seen GMS' clientele grow by a ten-fold. He thoroughly enjoys working with his clients and hearing their triumphs. Most of our clients have built their companies from the ground up, similar to how Mike started his career. His clients and he are one in the same as they are all determined business owners. Mike's goal is simple: Make GMS the best professional employer organization in the country – in turn, making his clients happy and lending a hand in their success.
Founding GMS is one of Mike's greatest accomplishments along with raising three children - Jake, Mikey, and Kelsey. Mike currently resides in Bath Township, Ohio. During his free time, Mike enjoys reading, watching his favorite sports teams, and his new favorite - playing Wordle. Mike graduated from Kent State University in 1991 with a bachelor's degree in political science. Mike concludes, "treat others the way you want to be treated and to also leave the world a better place."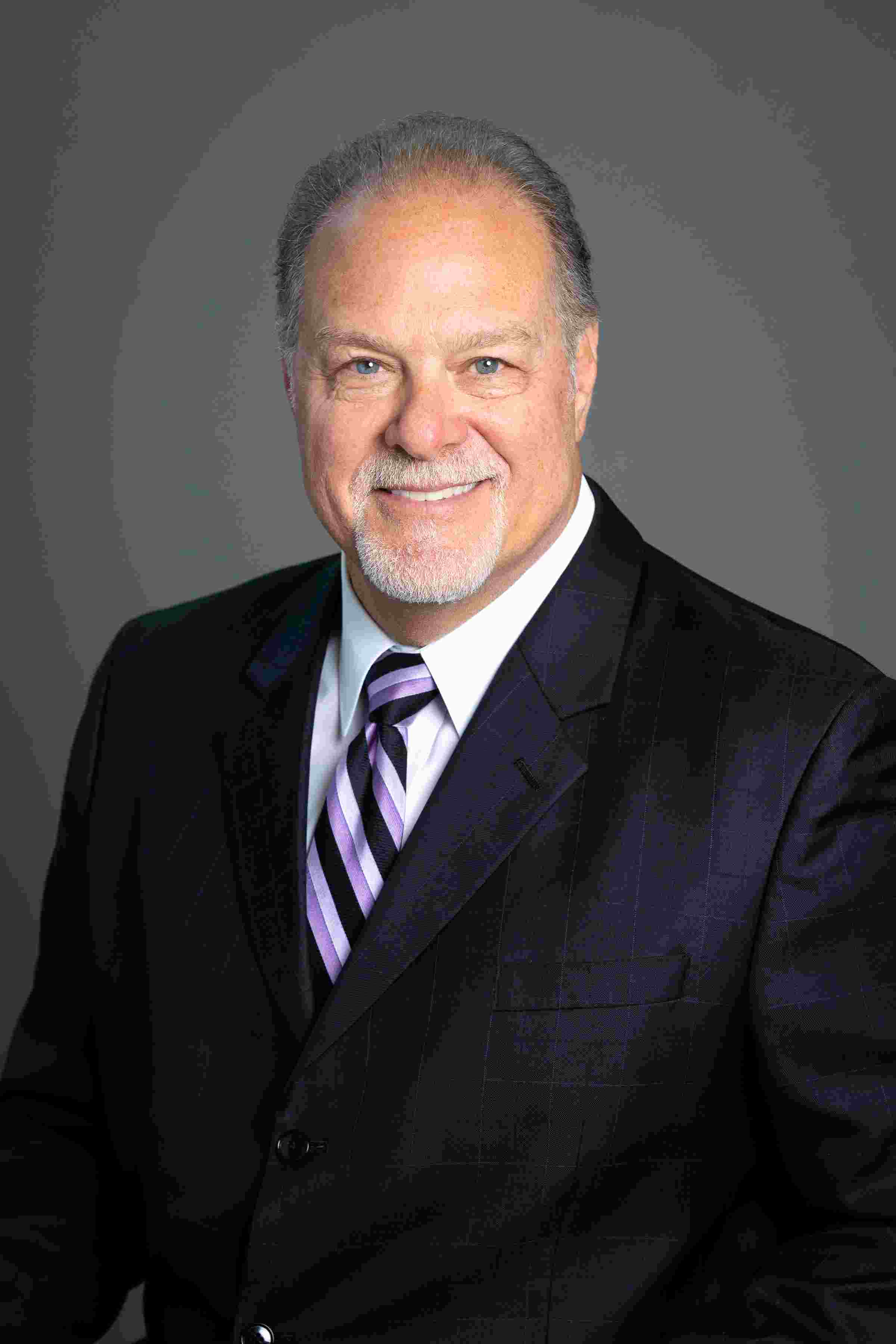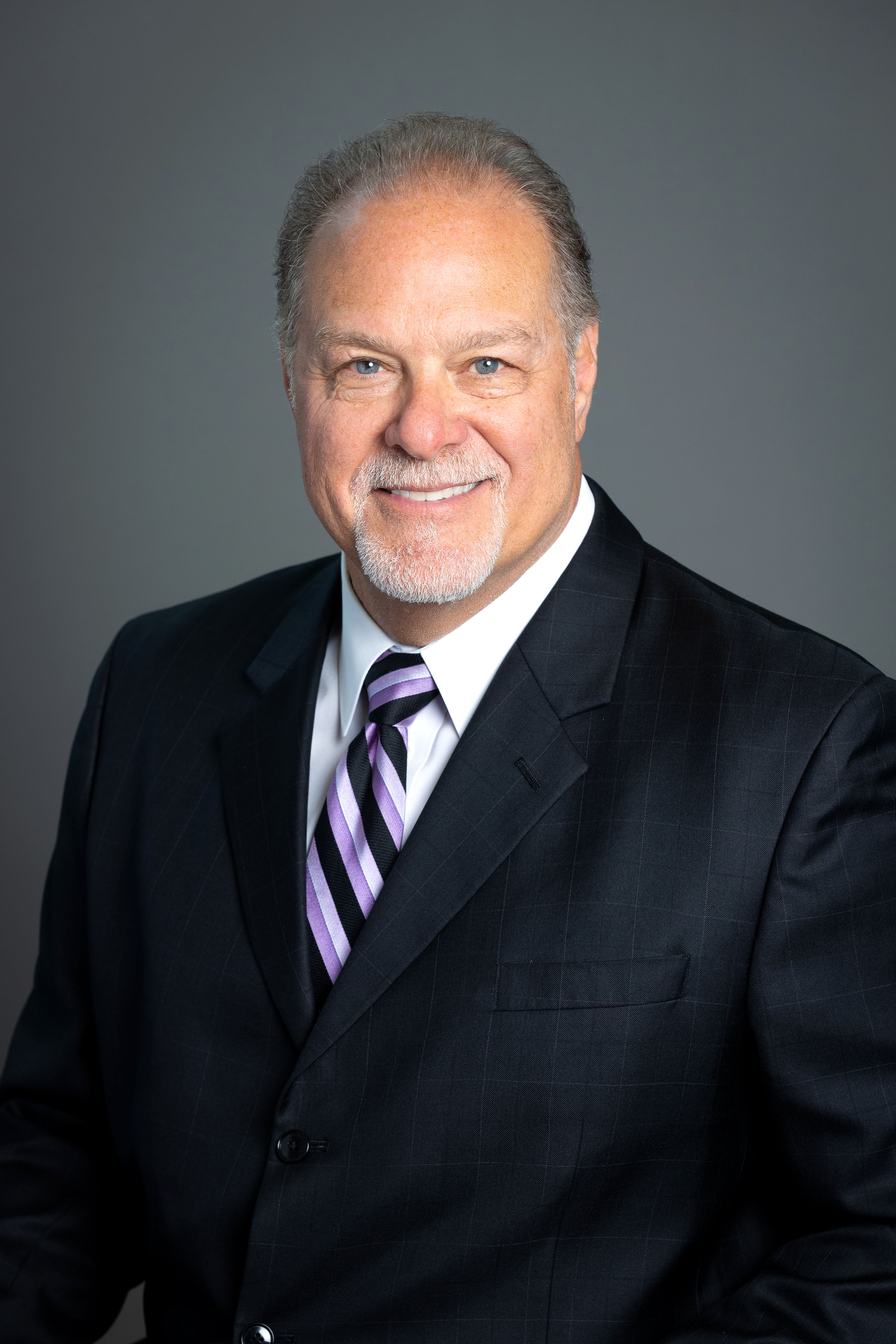 Thomas Amato
General Counsel
Tom Amato joined GMS in 2011 and currently serves as the company's General Counsel. Having first attended Kent State University for his undergraduate, Tom then received his Juris Doctorate from Cleveland State University Cleveland-Marshall College of Law.
With over 35 years of experience, Tom's expertise is an asset to GMS. Among his responsibilities, Tom provides counsel to the company's client base, serves as the company's internal attorney and corporate secretary, guides clients through all varieties of employment-based claims, and more.
One of Tom's life goals is to maintain a healthy lifestyle and productive work/life balance. He does so by golfing, working out, and spending time with his family. Tom currently resides in Fairlawn, Ohio with his wife and rescue dog, Lola.
Tom is not your typical attorney. Despite the serious nature of his profession, he always has a positive attitude and a great sense of humor. When asked what he enjoys most about working for GMS, Tom stated, "I enjoy the day-to-day problem solving and I've been able to watch the company grow exponentially. GMS is simply a great place."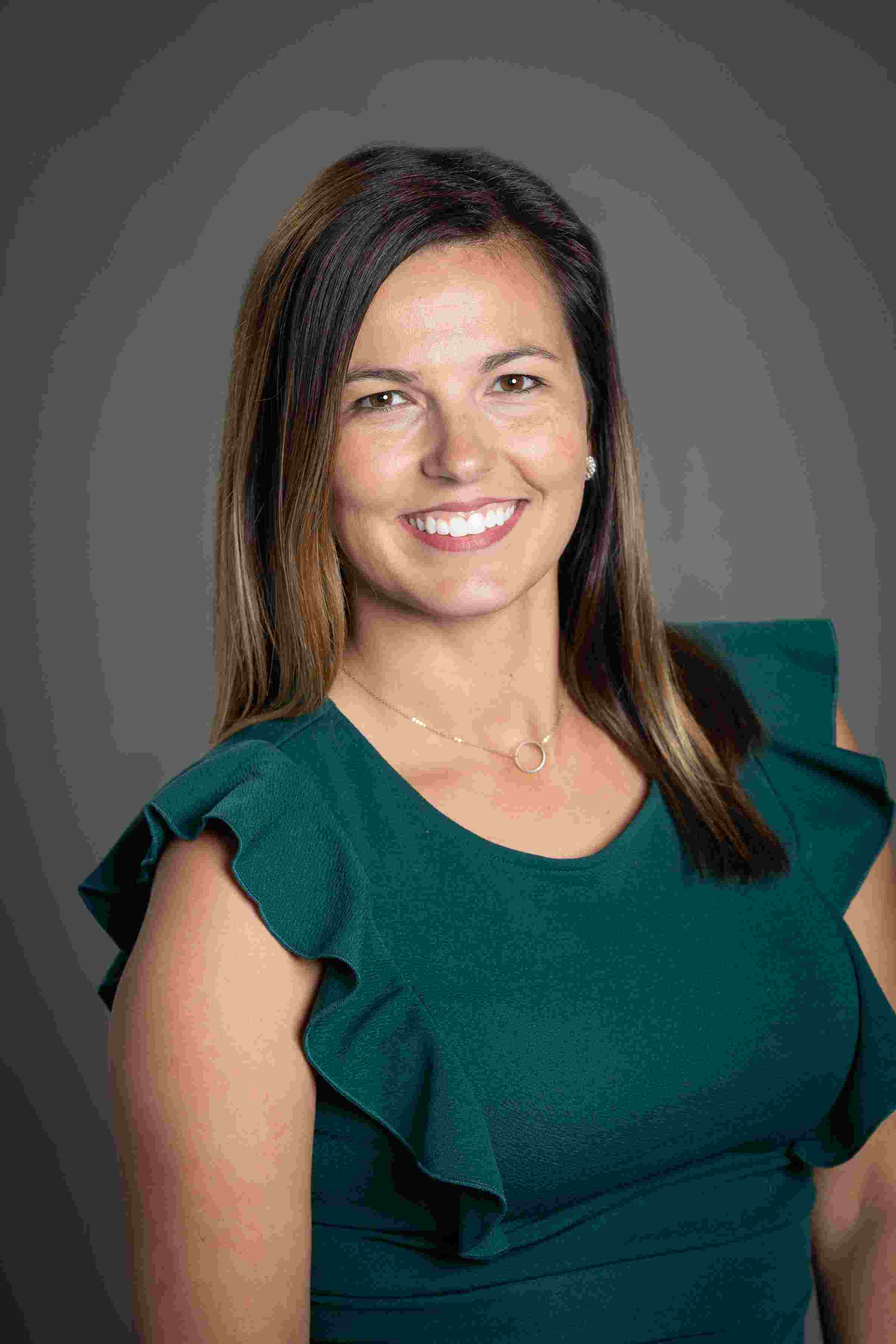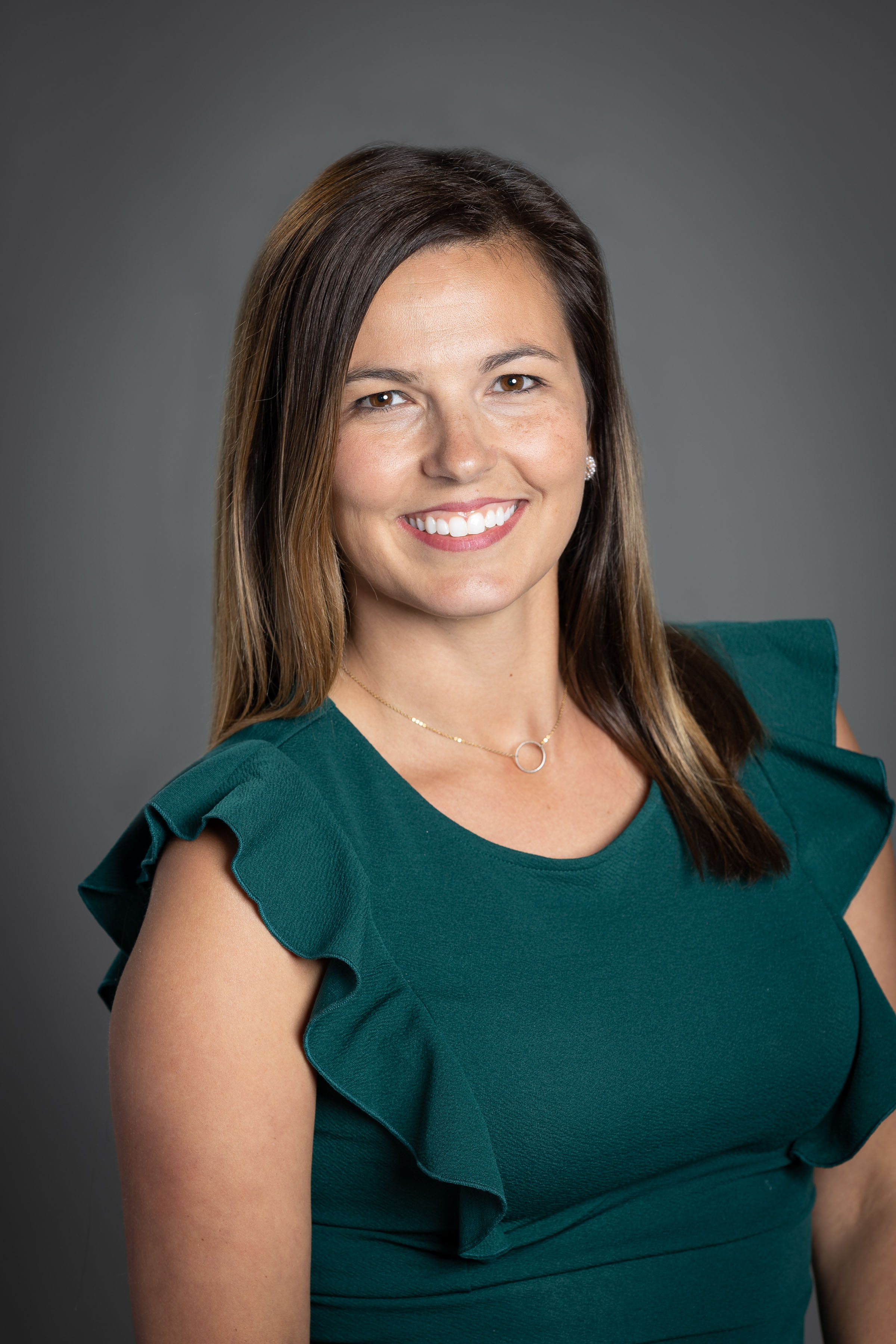 Stacey Larotonda
Vice President of Client Services
Stacey Larotonda joined GMS in 2003 and served as a payroll services manager, new client coordinator, and account manager. Stacey now serves as Vice President of Client Services, overseeing everything client services-related. She specifically focuses on HR, recruitment, unemployment, and client satisfaction. Stacey attended Cleveland State University where she majored in accounting. In addition, she also holds her Professional in Human Resources (PHR) and Society for Human Resource Management (SHRM) Certified Professional certifications.
Stacey is known for her loyalty and passion for putting other people first. This is shown through her responsibility at GMS, where she has maintained over 93% client retention. She wants her team and clients to feel fulfilled and satisfied.
Maintaining a balance between her career and raising her children is important to Stacey. Stacey resides in Medina, Ohio, with her husband, two kids, and her dog. Outside of work and spending time with her family, Stacey enjoys exercising, being with friends, and traveling.
When asked about her tenure with GMS, she said it has been easy to stay with the company for nearly 20 years. "I love what I get to do every day coupled with who I get to do it with. We work in an industry that is always changing. It keeps me on my toes. We also get to work with some really cool people, whether it be a client or co-worker. I have met some amazing people over the years at GMS."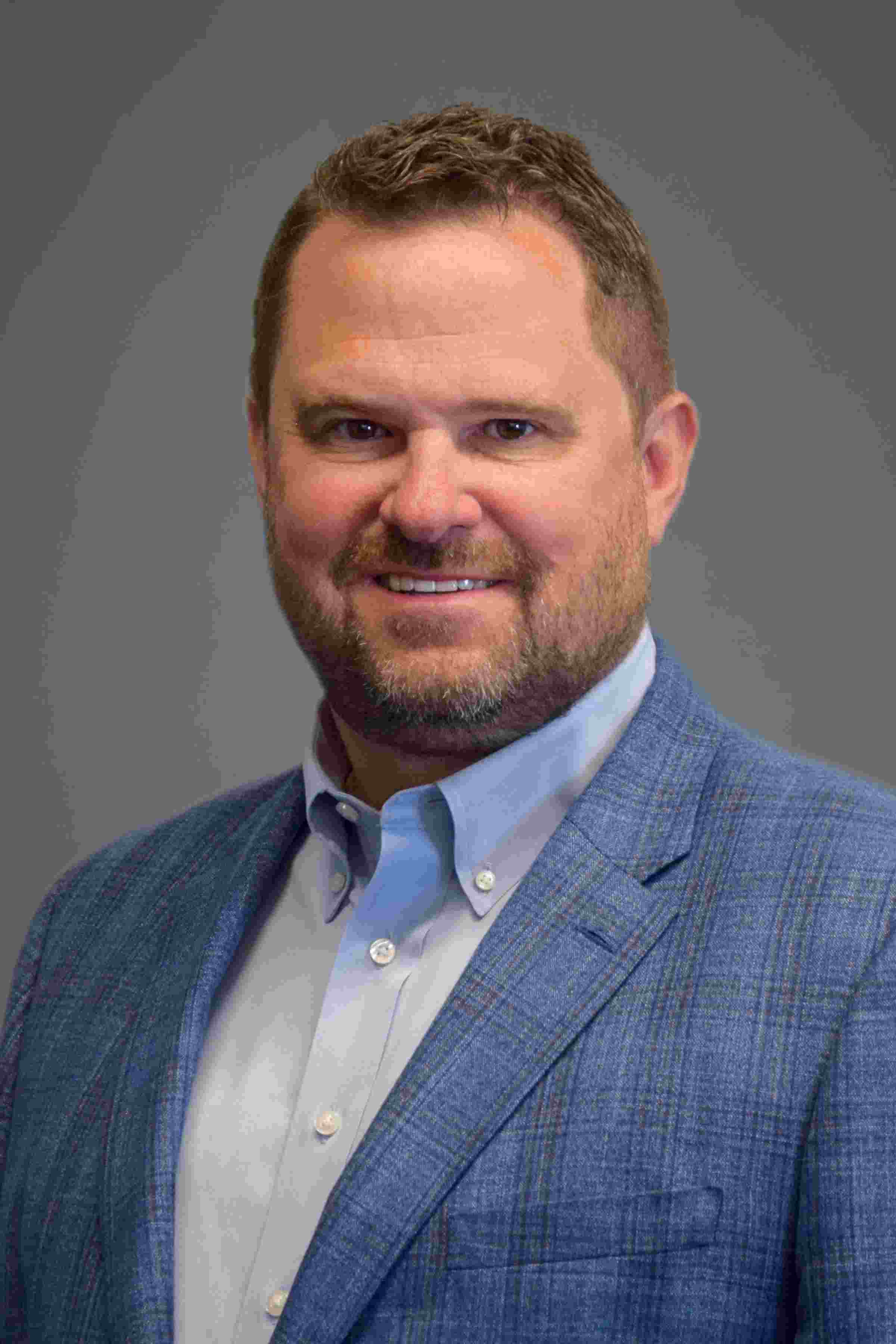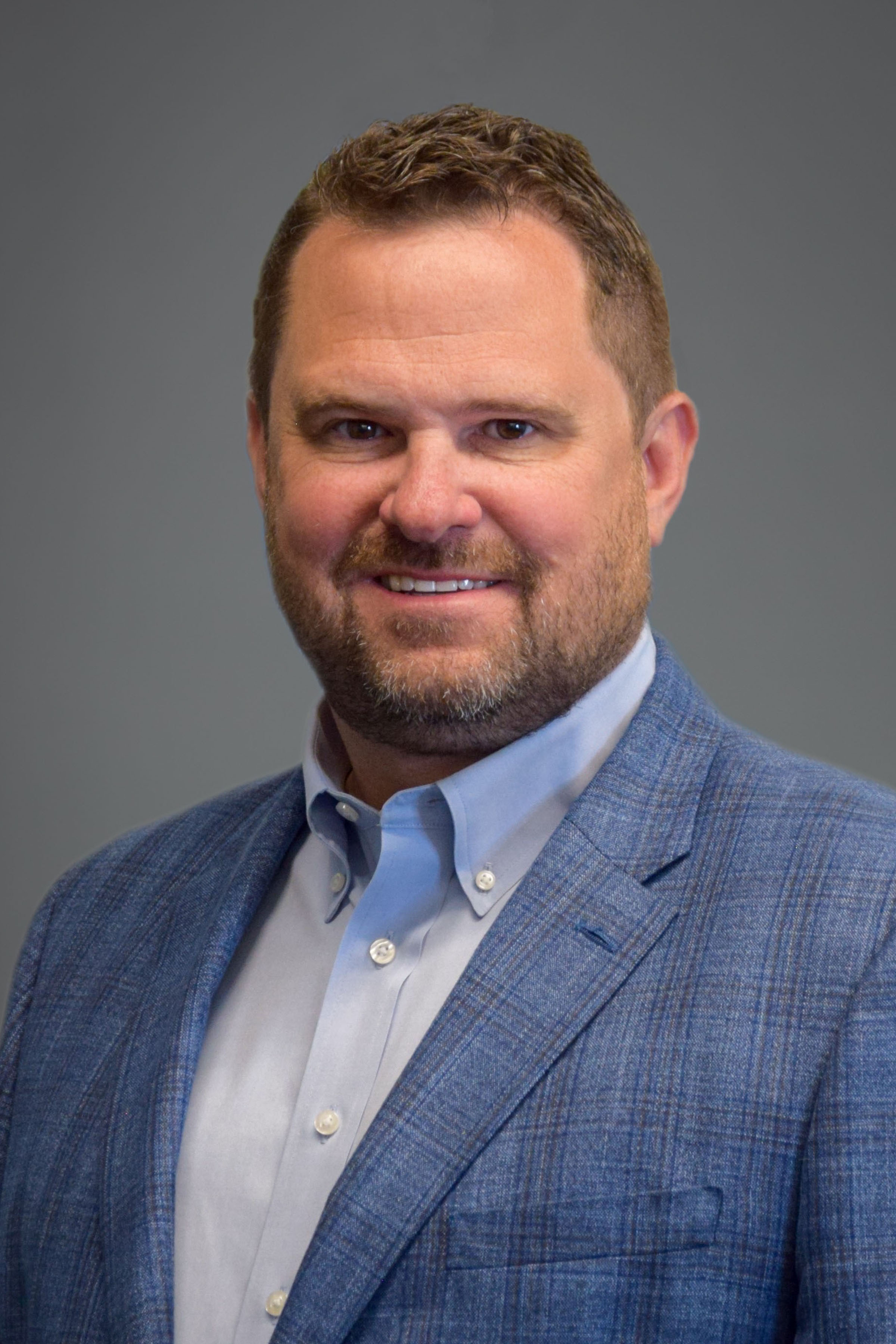 Christian Tracey
Chief Technology Officer
Christian Tracey serves as GMS' Chief Technology Officer and has worked for the company since 2017. Christian brings a wealth of experience with more than 20 years in the technology industry, having previously worked for Microsoft, Penton Media, and SAP in various leadership positions. His role at GMS includes owning our technology products and the platforms we use for our clients as well as overseeing the company's implementation department and internal information technology team.
Christian believes that being open and honest is critical to business success, and he enjoys helping others understand the "why" in what they are doing. He values accountability and keeping promises. Christian loves helping small businesses: "I love helping small businesses be better. I'm able to provide small businesses access to the same technology large corporations have access to. It's all very rewarding to me."
Christian currently lives in Rocky River with his wife, two kids, and chihuahua. His free time is spent fishing, boating, and attending his kids' events. Christian has his commercial pilot's license and enjoys flying when he has the opportunity.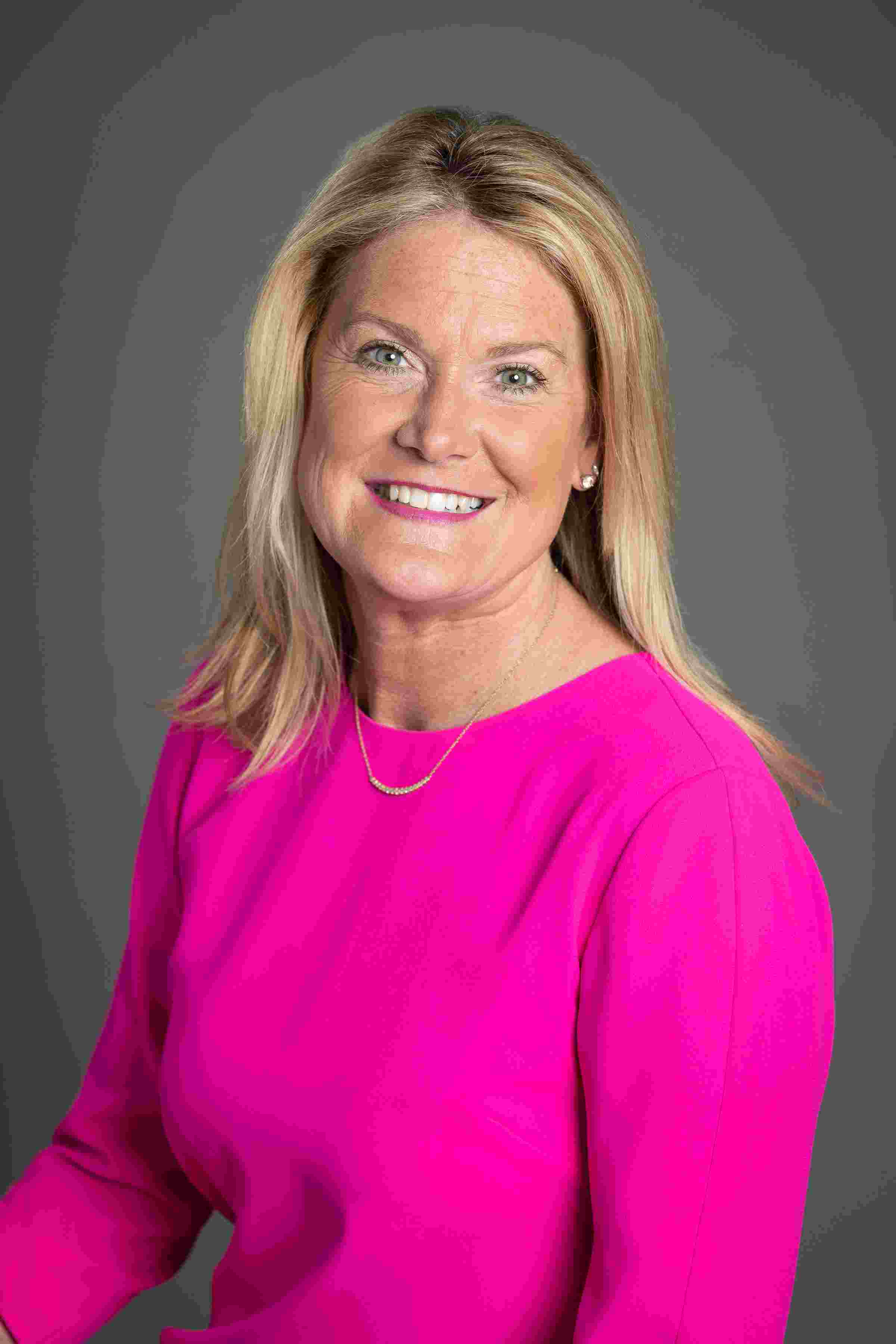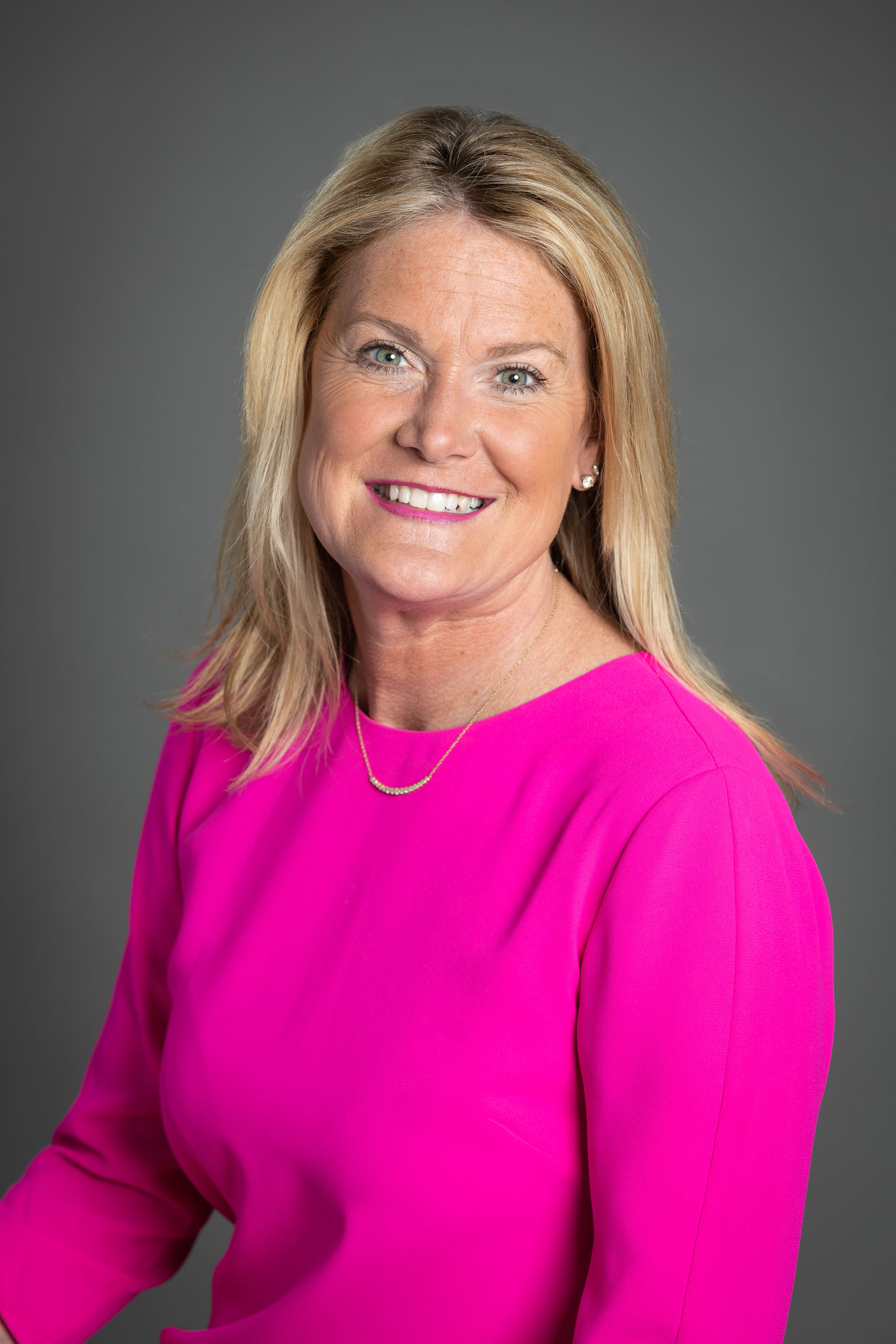 Beth Kohmann
Vice President of Benefits
Beth Kohmann joined GMS in 2002 and has served as a sales representative, manager of client services, and is currently the Vice President of Benefits. Prior to joining the GMS team, Beth was a teacher and later worked as a recruiter. As the VP of Benefits, Beth manages profitability for our master health care plan, sources vendors, and explores cost containment strategies. Beth graduated from The Ohio State University with a bachelor of arts degree in music. She is also a licensed professional in various benefit lines, including health and life.
Beth believes in being direct and authentic with others in her life and holds the same standards for herself as she would for anyone else. Along with that, Beth strives to be the best at what she does, whether it be as a mom or professionally. "I love being able to make a difference and having the opportunity to help build something within this company," expressed Beth.
Beth currently resides in Medina, Ohio, with her husband, two sons, and a sugar glider. Outside of work, Beth enjoys cooking, music, and sports, and is known for her loud and gregarious personality.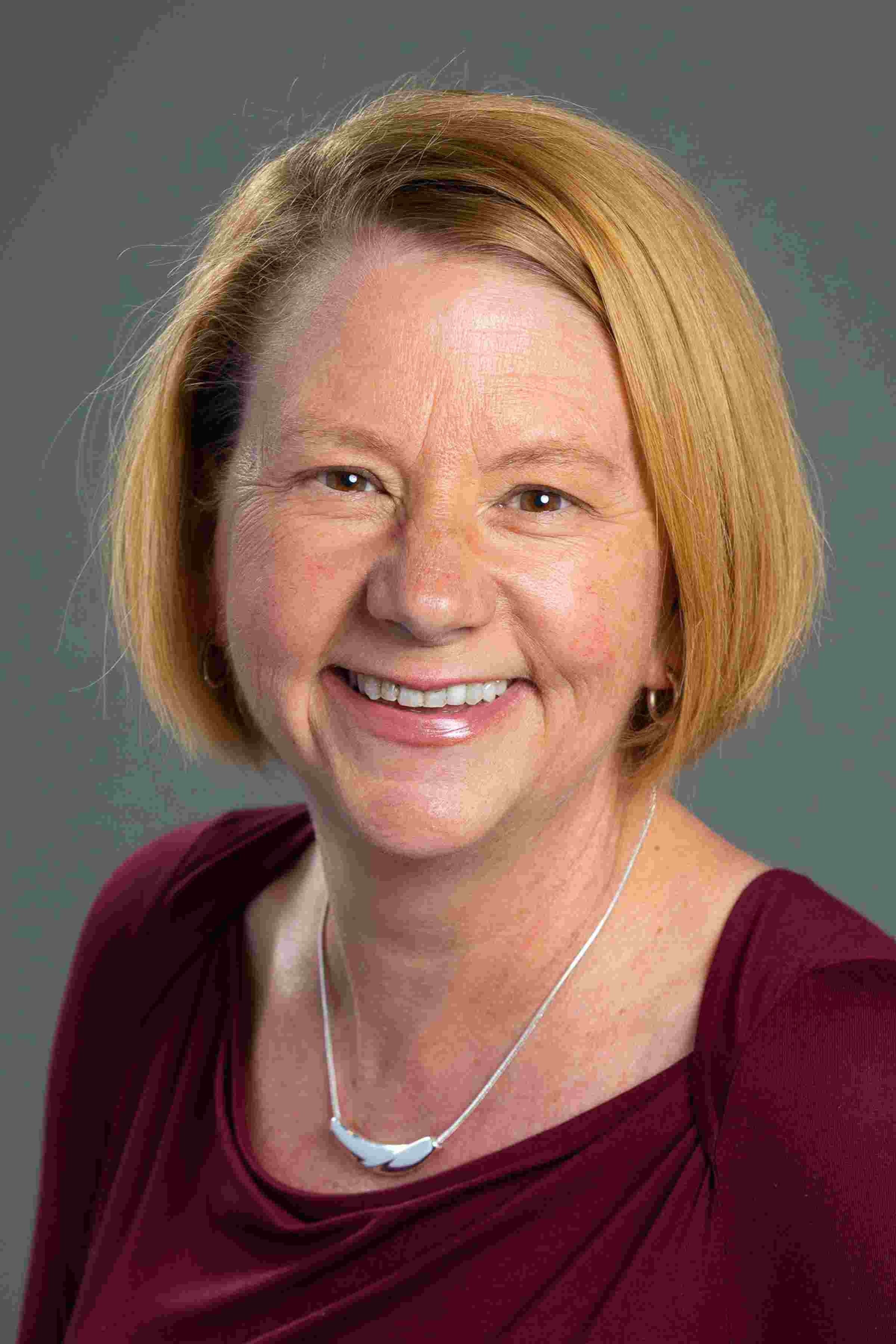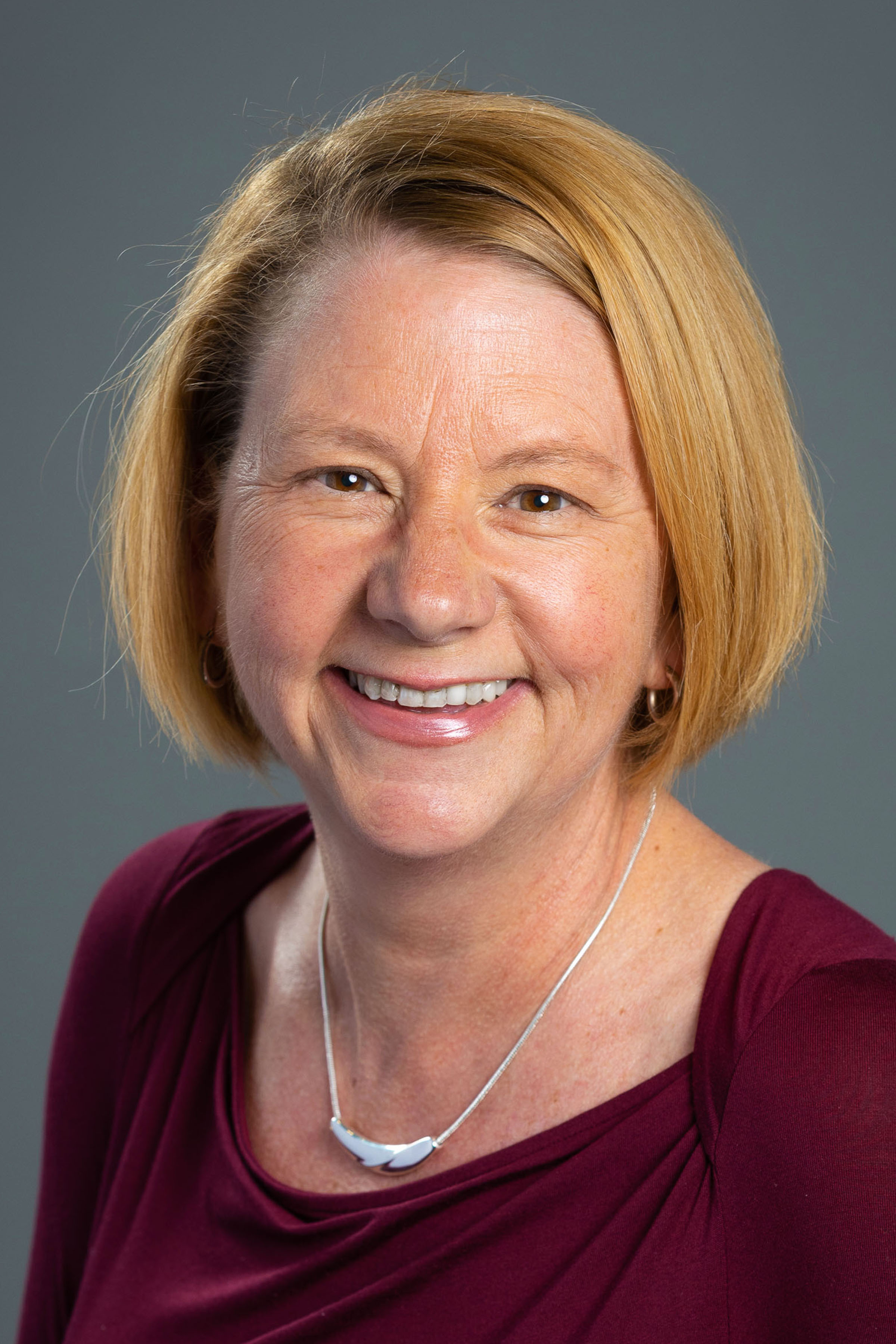 Pam Ramacciato
Vice President of Payroll
Pam joined GMS in 2002 and currently serves as Vice President of Payroll. In this role, Pam supervises and coordinates the activities of payroll services managers and supports payroll functions related to implementation, payroll processing, reporting requests, and system functionality. Before coming to GMS, Pam worked as a training and development specialist for GTE Wireless. Pam earned her bachelor's degree in accounting from Cleveland State University.
Pam enjoys the constant challenge of her job. Since the beginning of her career at GMS, she has always dedicated her time to developing the GMS payroll department to provide accurate, timely, and courteous support to our clients. As an inherent problem-solver, Pam works diligently to overcome the daily challenges that come with managing a successful payroll team. Pam has many goals both professionally and personally however, she expressed, "My goals are Mike's goals. I am dedicated to GMS as a whole, and the ongoing development of the payroll services team as we strive to meet those goals. I am here for the long haul."
Pam has an incredible work ethic but has learned to accept the need for work-life balance to truly thrive in either. She currently resides in Parma Heights, Ohio, with her husband of 20+ years, dog, and two cats. When the opportunity is presented, Pam enjoys traveling and spending time with friends and family. You can also find Pam cheering on any Cleveland sports team, spending time outdoors, or unwinding with a good novel.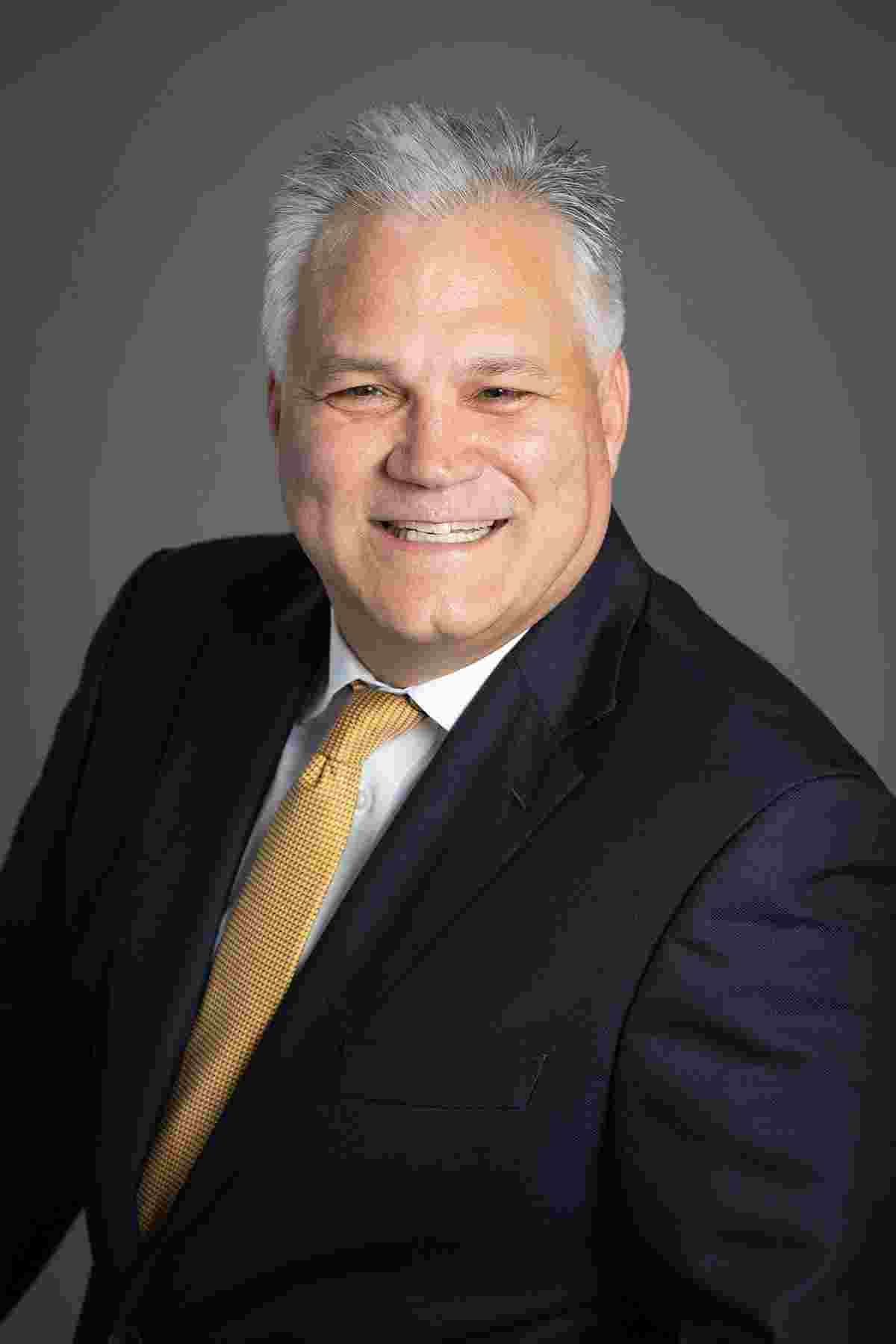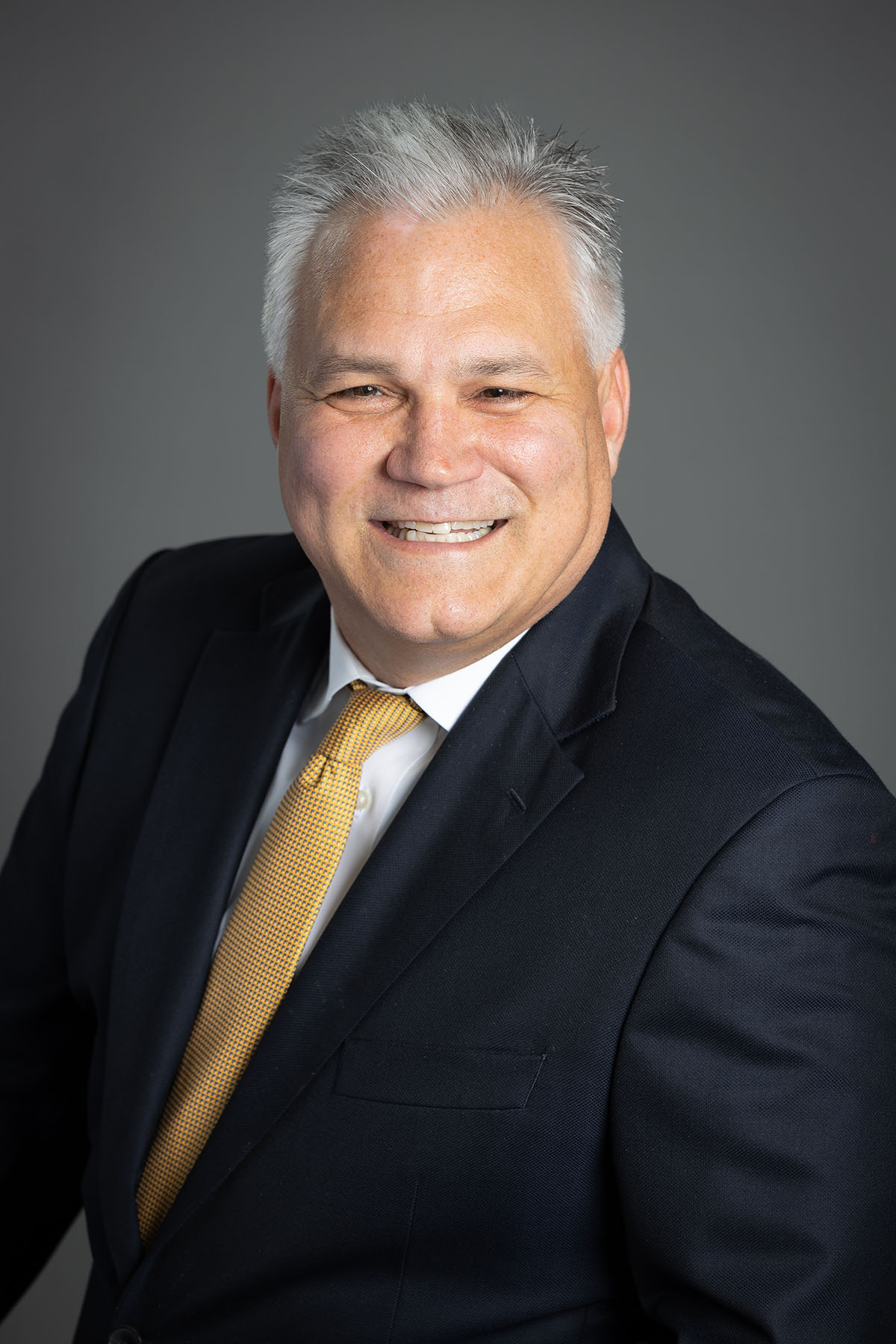 Mike Johnson
Chief Financial Officer
Mike Johnson joined GMS in 2018 and serves as our Chief Financial Officer (CFO). In this role, he oversees accounting, finance, 401(k), payroll tax, underwriting, safety, compliance, and licensing for GMS. Mike brings 20+ years of experience in the PEO industry, having worked as the CFO and Chief Operating Officer for similar organizations in the Atlanta area. Mike earned his bachelor's degree in accounting from the University of Alabama.
Mike expressed, "GMS is an awesome place to work. I get to work with great people every day and we share the same goals and beliefs." It is GMS' atmosphere and environment, along with the people with whom he works with, that makes him enjoy his time at GMS.
Born and raised in Atlanta, Georgia, Mike relocated to Ohio in 2018 to join the GMS team. He currently lives in Aurora, Ohio, with his wife of 10+ years, and two children. Outside of work, Mike enjoys playing with his kids, watching TV, going to the pool and beach, and watching his favorite sports team, Alabama. Roll Tide!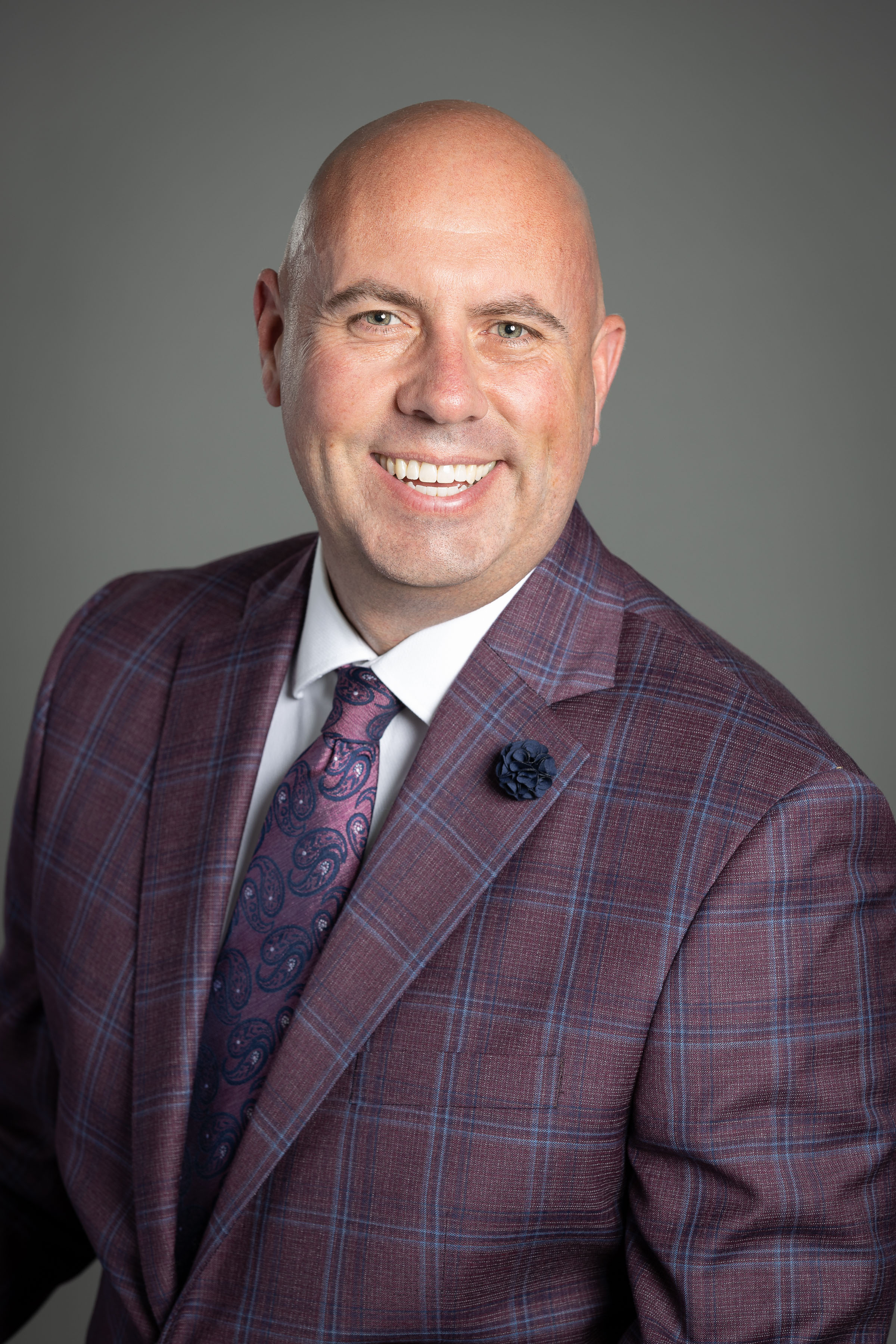 David Swift
Vice President of Sales and Marketing
David Swift has worked at GMS for over 15 years and has served as a sales representative, sales manager, and regional sales manager. David now acts as the Vice President of Sales and Marketing, where he oversees both marketing efforts and a sales team of over 100 representatives. David is responsible for the department's vision, performance, and development of people. Under David's helm, the department has seen monumental growth and continues to expand.
David currently resides in Strongsville, Ohio, with his wife and two children. Outside of the office, David enjoys spending time with his family and friends, exercising, and all things Cleveland sports. Faith drives David in everything he does. He aims to motivate and inspire those around him to recognize and remember what they were uniquely created for and help them take meaningful steps in that direction.
When asked why he loves his job, David stated, "It's simple. I'm a part of something bigger than myself. I don't have a problem getting up in the morning because I'm doing something I love. I love sales and helping others."
Contact GMS today
Get in touch with GMS today to learn more about how we can make managing your business simpler, safer, and stronger.
Contact Us