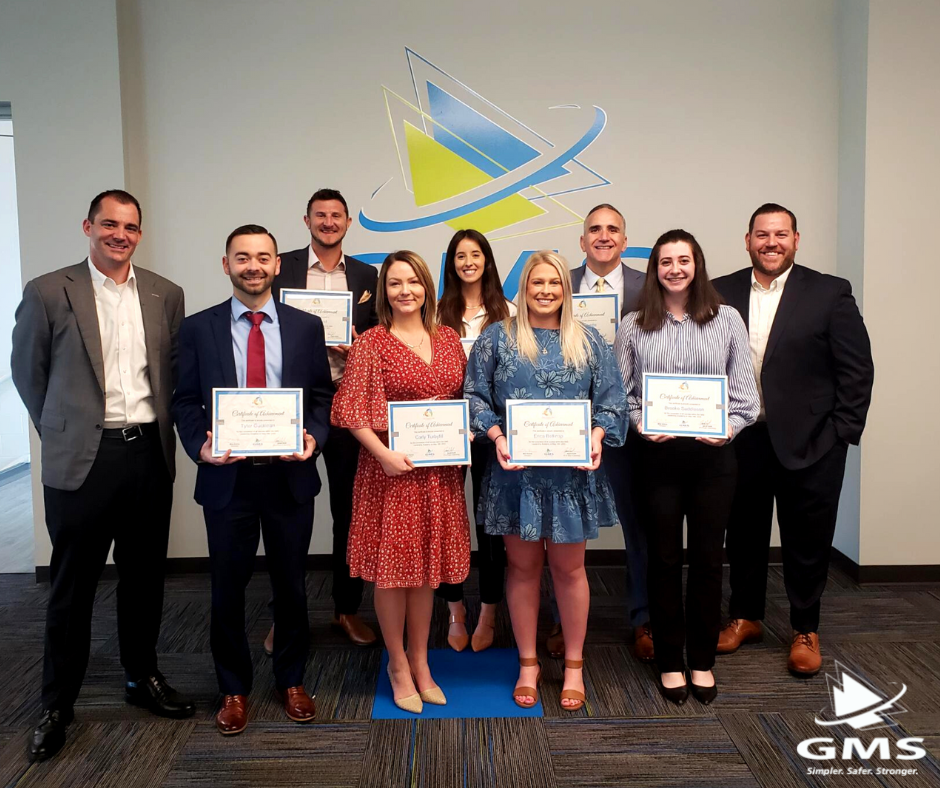 Richfield, Ohio – May 20th, 2022 – GMS employees concluded their final week of leadership training, a 12-week program that focuses on building core leadership skills. Upon graduation, participants will be equipped with the skills needed to advance in their careers. 
The goal of the GMS leadership program is to provide sales representatives with a clear path to career advancement. All participants are provided with the necessary tools to allow them to feel more equipped to step into a leadership position when the opportunity is presented.
Congratulations to the following seven participants on an excellent 12 weeks of training. GMS is excited to see what the future holds for each individual.
About Group Management Services: Headquartered in Richfield, OH., Group Management Services represents over 2,000 companies, representing nearly 40,000 employees, in 17 different locations throughout the United States. We help companies and organizations in the areas of payroll, human resources, risk management, and workers' compensation.
---
---