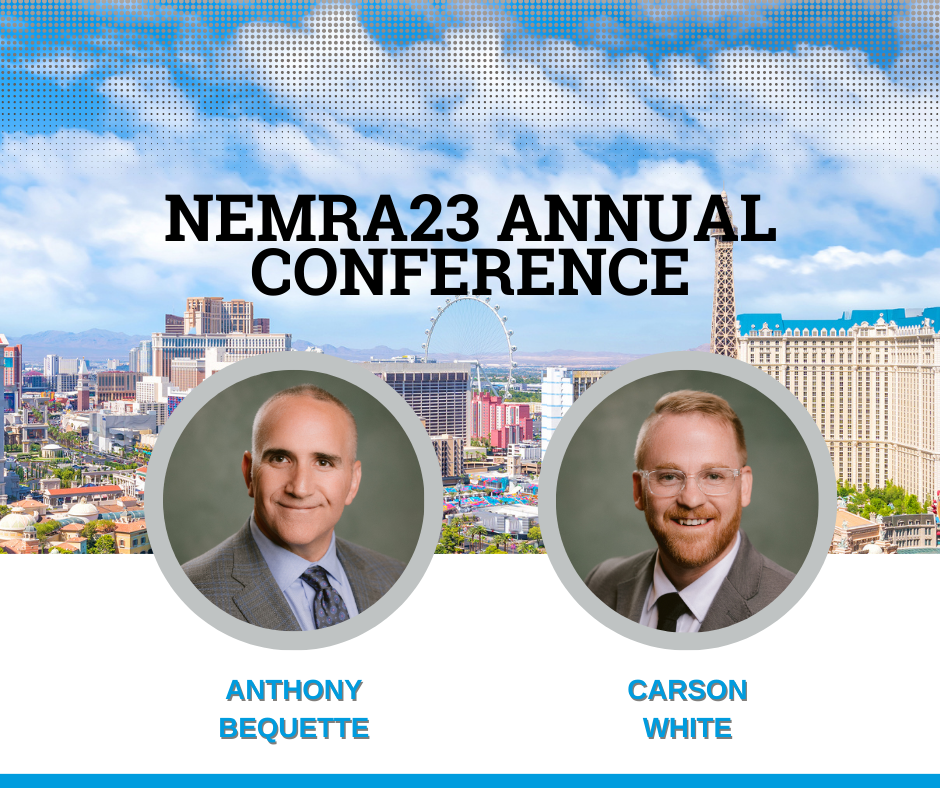 LAS VEGAS, Nevada – January 3rd, 2023 – GMS' Sales Representatives Carson White and Anthony Bequette will attend the National Electrical Manufacturers Representatives Association (NEMRA) Annual Conference in Las Vegas. All attendees will partake in networking and events, dining and drinks, and meetings with all vendors.
The conference begins on January 30th, 2023, and concludes on February 2nd, 2023. It's located at:
Virgin Hotels Las Vegas
4455 Paradise Road,
Las Vegas, Nevada 89169
Be sure to stop by their booth and drop off your business card to be entered into a giveaway for Apple Airpods Pro!
About NEMRA
NEMRA is a not-for-profit association comprised of 325+ independent sales representatives and 169+ manufacturers in the electrical industry. The association's charter is to develop and strengthen each company's sales, marketing, and management skills and to promote the benefits of doing business with an independent sales representative. The Annual Conferences is NEMRA's largest event, bringing together and engaging 2,000+ attendees over three days. It's the largest gathering, in the electrical industry, of top-level executives of electrical manufacturers and independent business owners. To learn more, visit their website here.
About Group Management Services: Group Management Services is headquartered in Richfield, Ohio, and represents 2,200 companies with 45,000 worksite employees. There are currently 20 offices located throughout the United States. Businesses can rely on our expertise with payroll, human resources, risk management, and benefits.
---
---