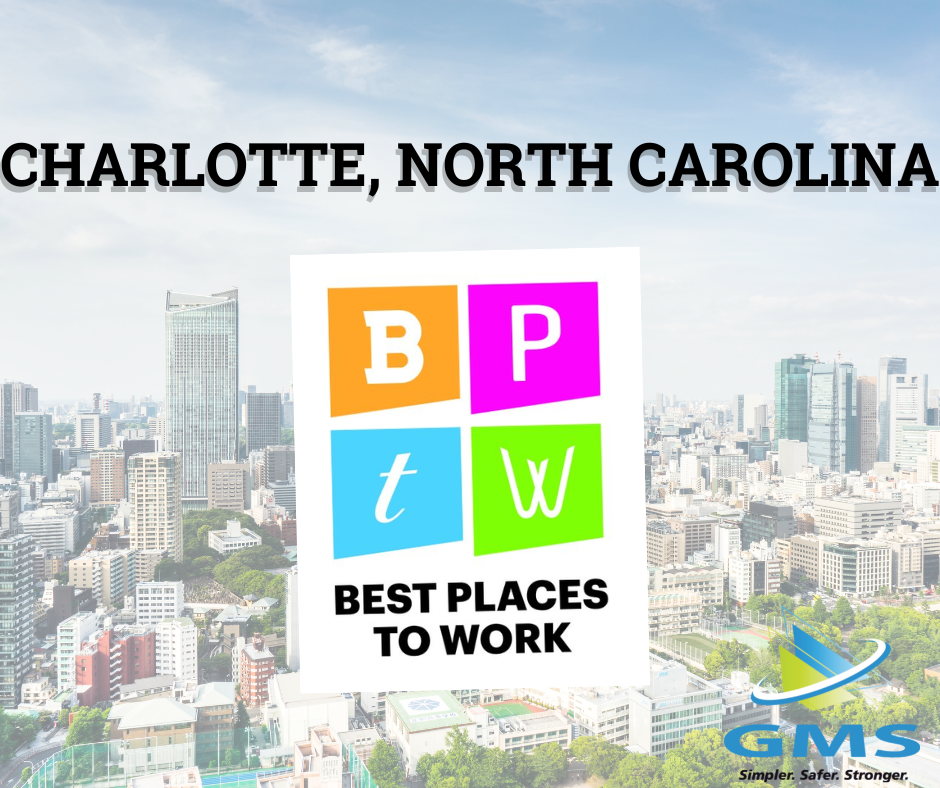 CHARLOTTE, North Carolina - November 8th, 2022 - It is with great excitement that GMS' Charlotte, North Carolina office has been awarded as a 2022 Best Place to Work. The Charlotte Business Journal Best Places to Work program seeks to highlight companies that have the perks, practices, and policies to attract and retain top talent. 
With GMS' continued growth throughout the United States, it's vital to retain and attract quality talent. The exponential growth of GMS throughout the country would not be possible without the organization's dedicated staff. 
If you're in the Charlotte area and want to work for a growing company, reach out to Justin Chapman, Sales Manager of GMS' Charlotte office. Contact Justin at 330-978-0531 or connect with him on LinkedIn. 
About Group Management Services: Group Management Services is headquartered in Richfield, Ohio, and represents more than 2,000 companies with over 40,000 worksite employees. There are currently 20 offices located throughout the United States. Businesses can rely on our expertise with payroll, human resources, risk management, and benefits. 
---
---