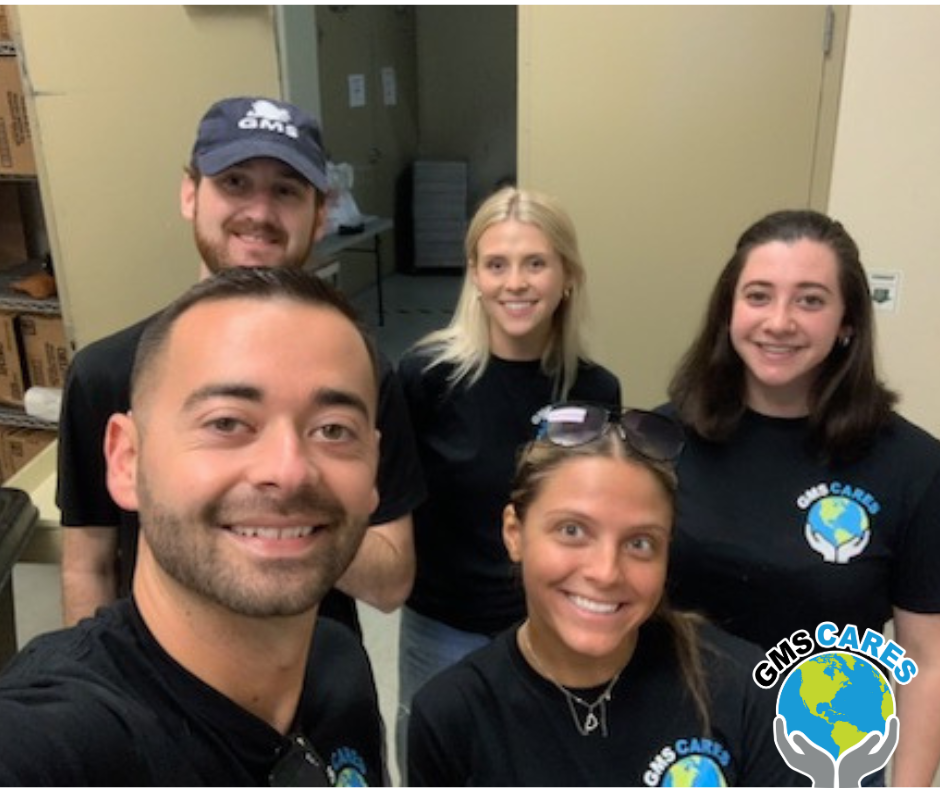 CINCINNATI, Ohio – August 30th, 2023 – Employees from GMS' Cincinnati, Ohio, office spent the day volunteering with Meals on Wheels. GMS employees helped with the process of packing hundreds of boxes Meals on Wheels delivers every week. Volunteers assembled treat boxes for seniors, including cookies, fruit, crackers, and more.
About Meals On Wheels
The mission of Meals on Wheels is to deliver essential services that promote the independence of seniors so they may remain in the comfort of their homes. They deliver meals to seniors who might otherwise go hungry, offering 32 meal options. Many of their seniors receive therapeutic meals to help them manage a health issue, such as high blood pressure or diabetes.
To learn how to get involved with Meals on Wheels Southwest Ohio and Northern Kentucky, click here.
About GMS Cares: GMS Cares is GMS' philanthropic program that seeks to give back to the communities in which we serve. The program is dedicated to providing meaningful work and spreading compassion through volunteer efforts.
---
---