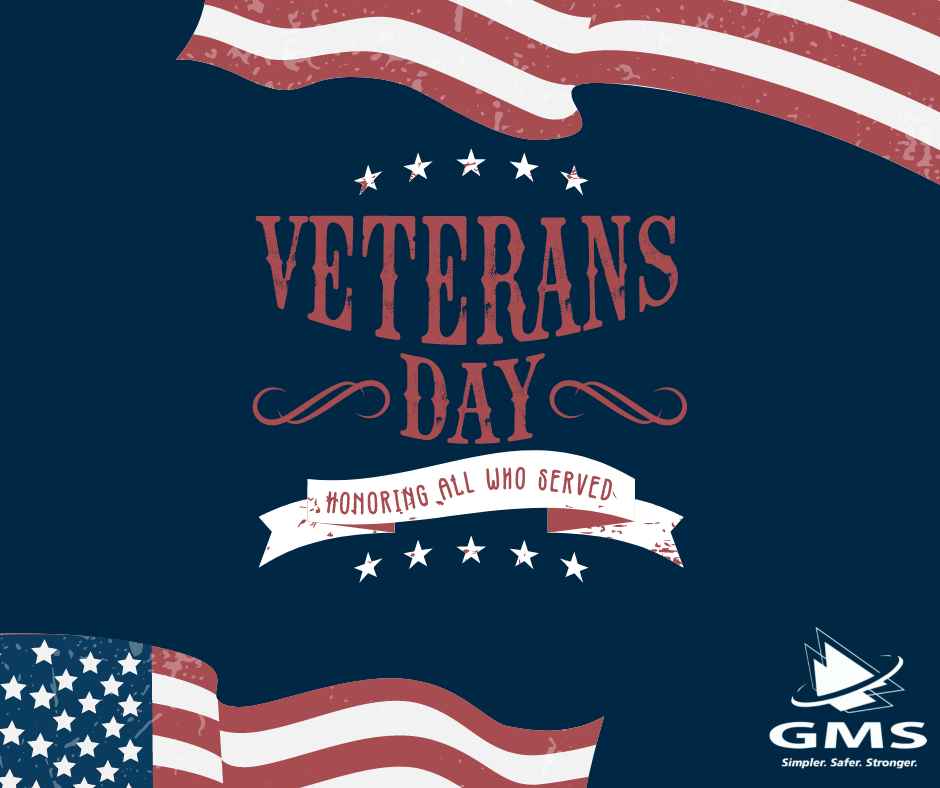 RICHFIELD, Ohio – November 11th, 2022 – Every year on November 11th, Veterans Day is observed across the country. Veterans Days is a U.S. legal holiday honoring men and women who have served in the U.S. armed forces on the anniversary of the end of World War I. It's a day to thank living veterans who honorably served their country during war or peacetime.
During Veterans Day, GMS honors its very own veterans, including:
Paul Aldrich
Andrew Blain
Nick Clark
Jason Freudenberg
Time Wolfe
Ian Dunn
GMS thanks every one of you for your service!
About GMS Cares: GMS Cares is GMS' philanthropic program that seeks to give back to the communities in which we serve. The program provides meaningful work and spreads compassion through volunteer efforts.
---
---