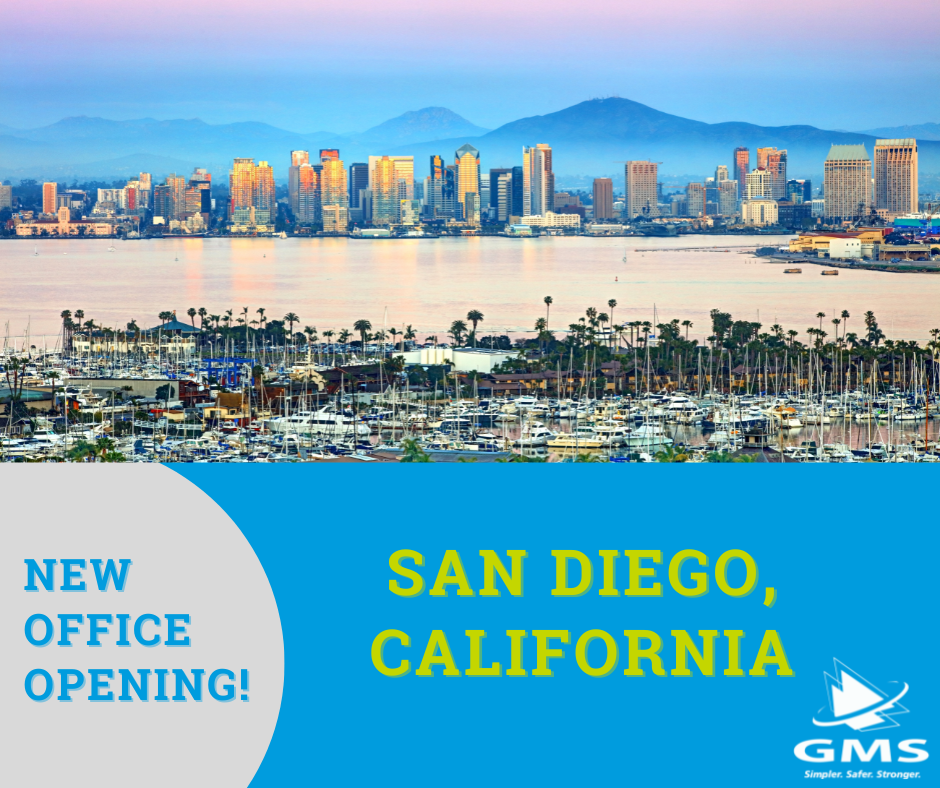 SAN DIEGO, California - November 2nd, 2022 - Group Management Services announces yet another office opening on the West Coast. This time, GMS is heading to San Diego, California, marking its first location in the state of California. The expansion allows GMS to provide its expertise in payroll, human resources, benefits, and risk management to small businesses in the area. Through GMS' continued growth throughout the country, GMS experts can provide seamless customer service to clients in every corner of the country. 
The office will be located at: 
591 Camino De La Reina
Suite 420
San Diego, California 92108
Carly Turbyfill, Sales Manager of the San Diego office, expresses, "San Diego is filled with ample opportunity for small business owners and GMS alike. I'm thrilled to have the privilege of expanding the GMS footprint to the West Coast. We're looking forward to bringing 26 years of human resources expertise to small business owners of Southern California and making our mark in the community."
View GMS' open job positions in San Diego here. 
About Group Management Services: Group Management Services is headquartered in Richfield, Ohio, and represents more than 2,000 companies with over 40,000 worksite employees. There are currently 21 offices located throughout the United States. Businesses can rely on our expertise with payroll, human resources, risk management, and benefits. 
---
---