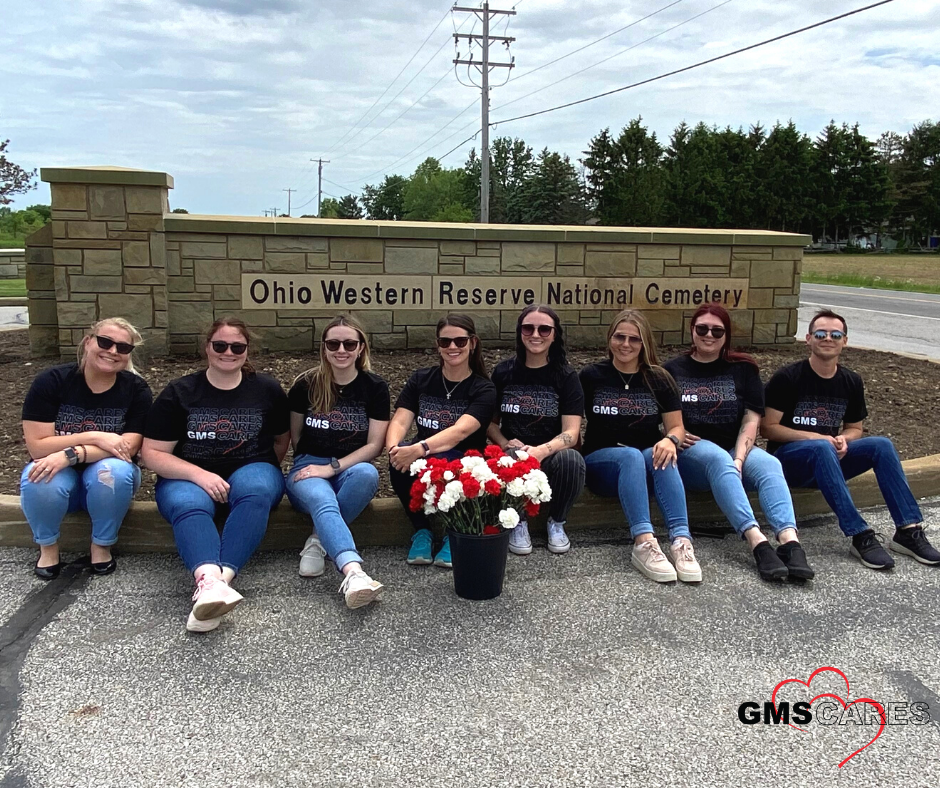 Richfield, Ohio – May 25th, 2022 – In honor of Memorial Day, volunteers from the Richfield office spent the afternoon at the Ohio Western Reserve National Cemetery. The Ohio Western Reserve National Cemetery is a United States National Cemetery and was created to provide a place for veterans to be buried in the Cleveland, Ohio area. Burial in a national cemetery is open to all members of the armed forces who have met a minimum active-duty service requirement and were honorably discharged.
Volunteers placed over 100 carnations beside the headstones of veterans who sacrificed their lives for the United States. As Memorial Day is approaching, it's important to honor the brave men and women who died while serving in the U.S. military. GMS salutes the brave heroes who fought for the freedom of this country.
About Group Management Services: Headquartered in Richfield, OH., Group Management Services represent over 2,000 companies, representing nearly 40,000 employees, in 17 different locations throughout the United States. We help companies and organizations in the areas of payroll, human resources, risk management, and workers' compensation.
---
---