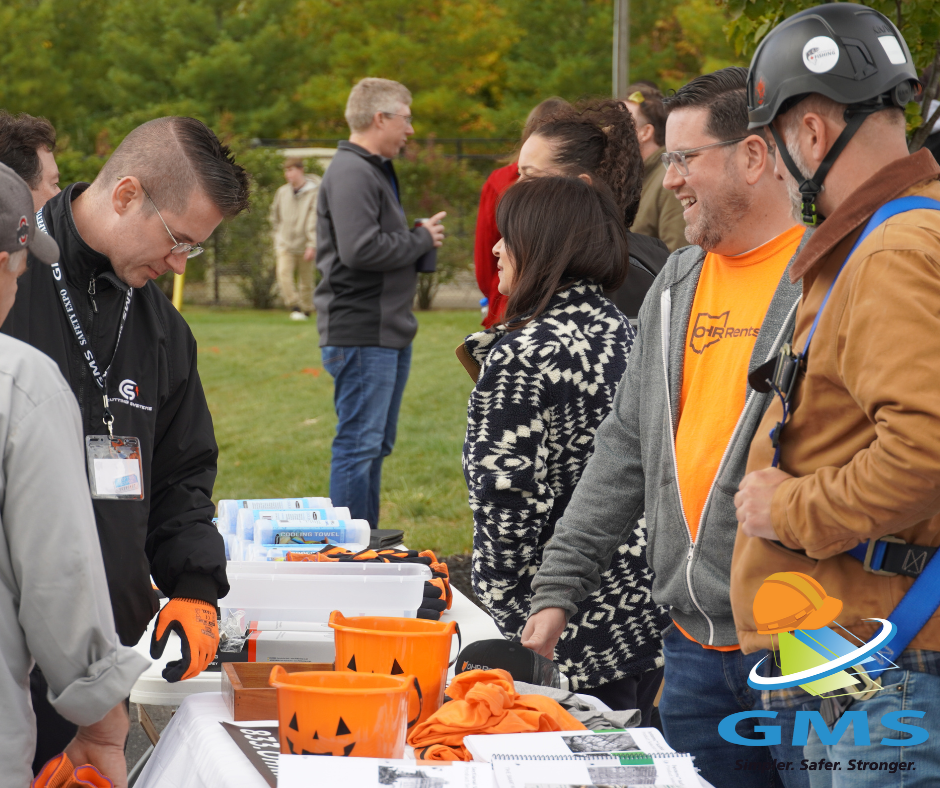 RICHFIELD, Ohio - October 10th, 2022 - The second annual GMS Safety Expo took place at the headquarters in Richfield, Ohio. The day was filled with live speakers, equipment demonstrations, and giveaways. A special thanks to the following sponsors for attending this special event:
DeWalt
Oxford Risk
Unilock
Associated Builders and Contractors 
Primer Industrial Machine
OHR Rents
American Truck Equipment
Emerald
BCH Consulting
The Pitch Hopper
US SafetyGear
Malta Dynamics
Brand It Shop
Inova Staffing
HardHatVR
GMS partners with businesses to simplify their administrative needs and create a culture of workplace safety, all while helping them save money. They provide strategies including onsite consulting, job site inspections, accident and injury investigations, training, job hazard analysis and standard operating procedures, and OSHA inspection and citation assistance.
A big thank you to everyone who came out to learn about risk management and its importance of it within your workplace. For any questions, contact Paul Aldrich, GMS' Safety Manager, at 330-659-0100 or email him at paldrich@groupmgmt.com.
About Group Management Services: Group Management Services is headquartered in Richfield, Ohio, and represents more than 2,000 companies with over 40,000 worksite employees. There are currently 20 offices located throughout the United States. Businesses can rely on our expertise with payroll, human resources, risk management, and benefits. 
---
---