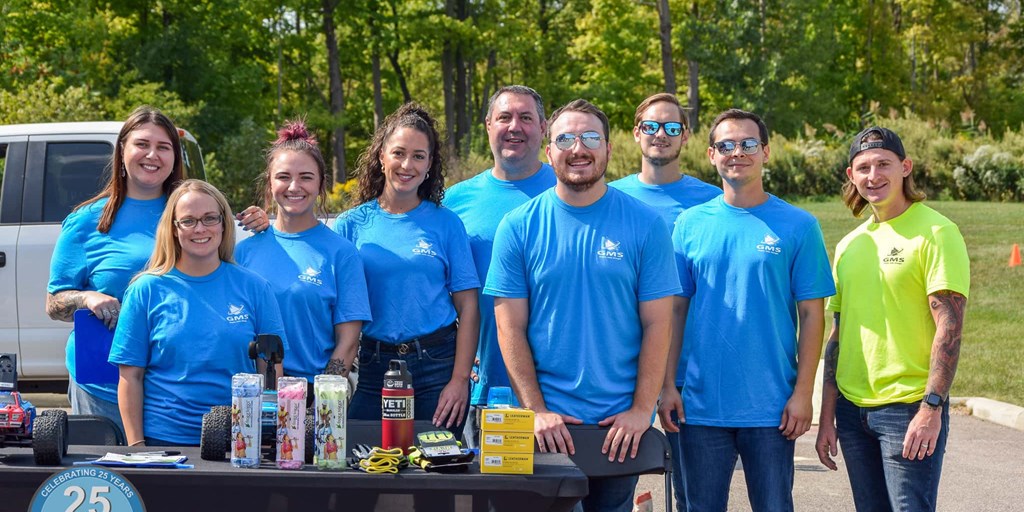 Richfield, Ohio – September 13, 2021 -- The GMS Safety Expo was a huge success and a great event for clients and GMS employees. This was a chance for some of the industry's leading names to educate potential customers about what trends, insights, and safety protocols their businesses offer.
Thank you to our vendors:
Arrow Industrial Solutions, LLC
Associated Builders and Contractors of Northern Ohio
Azuga, Inc.
Delta Dental of Ohio
IReportSource Inc
Malta Dynamics
National Trench Safety
Oxford Risk LLC
Red Wing Shoes
The Ridgepro
Rodeno Safety Sales
S3 Technologies
Swift First Aid
Tarp Mate USA
Teladoc
The event featured three speakers:
Jason Freudenberg from GMS spoke about the definition and importance of training in the workplace. Peter Grakauskas from Occupational Safety and Health Administration (OSHA) covered how to ensure compliance when OSHA knocks on your door. Finally, keynote speaker Lee Shelby shared a touching, personal story, about his occupational injury – which resulted in him losing both of his hands. Lee hopes that by sharing his testimony and challenges, he can bring insight and inspiration to everyone that hears his message.  The event and its speakers were live-streamed and are available on-demand on the company's YouTube channel.
Additionally, the event raffled off over $10,000 in prizes throughout the day.
We are looking forward to next year and spending the day with all of you again!
To learn more about our workplace safety programs, click here.
---
---