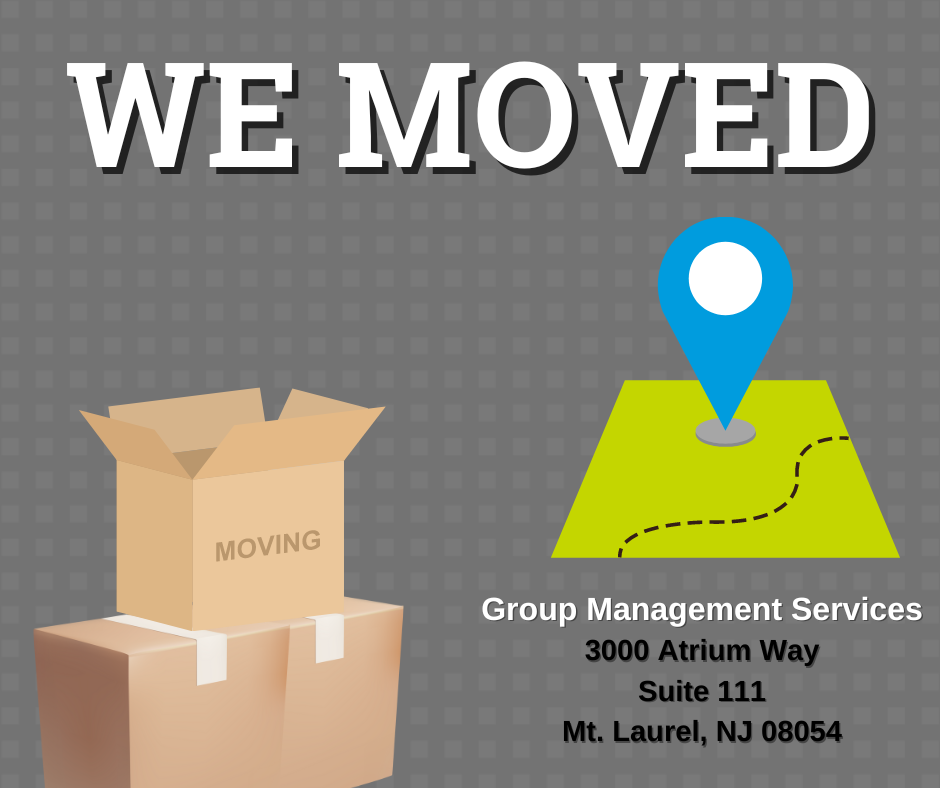 GREATER PHILADELPHIA – October 21st, 2022 – GMS announces its Greater Philadelphia office has relocated. It will be located at:
3000 Atrium Way
Suite 111
Mt. Laurel, New Jersey 08054
If you're interested in joining a fast and growing company, contact Sales Manager Chris LaCroce at (609)-670-1962 or email him at clacroce@groupmgmt.com.
About Group Management Services: Group Management Services is headquartered in Richfield, Ohio, and represents more than 2,000 companies with over 40,000 worksite employees. There are currently 20 offices located throughout the United States. Businesses can rely on our expertise in payroll, human resources, risk management, and benefits.
---
---