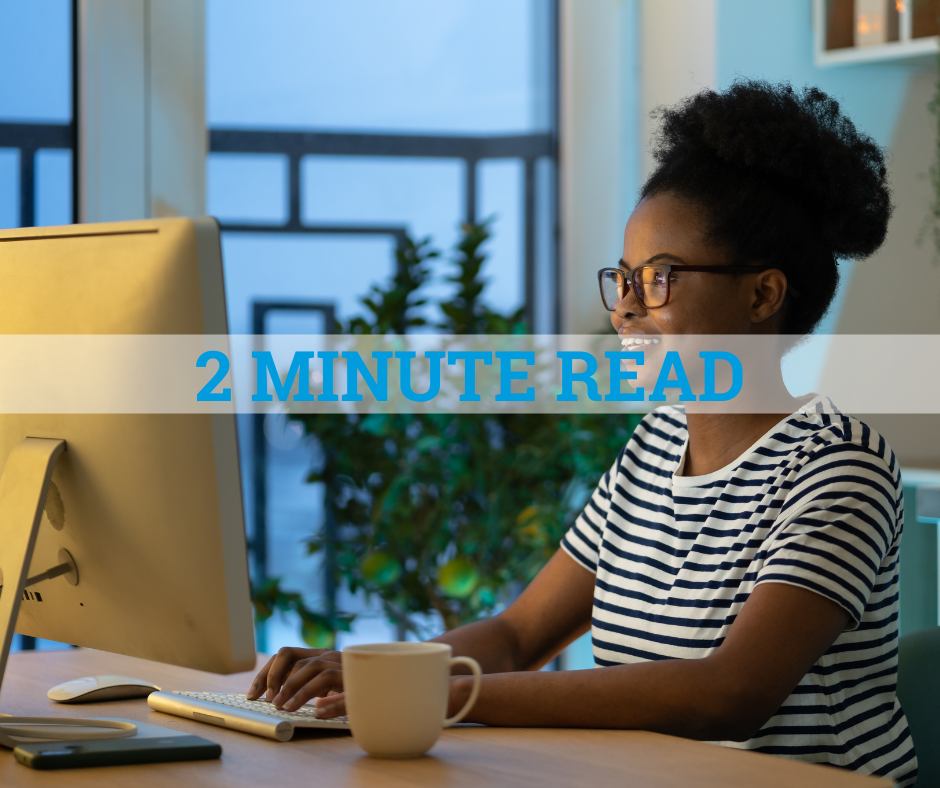 The wait is finally over. It's time for segment three of understanding hourly workers in today's economy, in which we will discuss what your employees want. To attract and retain hourly workers, you need to consider what they want and how you can provide it. Continue reading to learn how you can provide your employees with the desired benefits.
Click to read parts one and two. 
Flexible Schedules
Flexibility with one's work schedule has become essential for employees as workplace expectations shift. While organizations that employ mainly office and white-collar employees have adopted more flexible work schedules, "gray-collar" businesses have slowly changed their practices. When you add the Great Resignation to the mixture and businesses see staffing shortages and burnt-out employees, it's essential that you determine how you can stop this from happening within your business.
Industries such as manufacturing, health care, and retail rely heavily on hourly employees, so these businesses need to get creative and provide their workers with greater flexibility and control. Consider the following when implementing a more flexible schedule:
Give workers the ability to provide input on their schedules – including schedule preferences, start and end times, break times, and overtime
Provide work schedules in advance and keep schedule changes to a minimum
Offer workers a consistent number of hours and let them know in advance how many hours they'll be assigned each week, and which shifts they're scheduled for
According to a recent study, 43% of respondents said flexible working hours helped them achieve more productivity. In another survey, 73% of employees said that flexible work arrangements increased their satisfaction at work.
At the end of the day, your employees want to enjoy the balance of work and life outside of work. A survey showed that 59% of workers quit their jobs due to scheduling issues. What will you do to provide your employees with a flexible schedule?
Access To Pay Earlier
Another technique that has become increasingly popular is providing employees their pay more frequently or earlier than usual. It's also another thing your hourly workers want! As we've seen for quite some time now, your employees simply cannot keep up with inflation. Many individuals live paycheck to paycheck, which causes financial distress in your employees, ultimately leading to less productive workers. The Financial Health Network indicates that one in five families has less than two weeks of liquid savings. Your employees want financial security.
So how can you begin implementing this within your business? Typically, your workers are paid every two weeks or, in some cases, once a month. During these unprecedented times, that's not cutting it for most of your hourly workers. Consider earned wage access which is the ability for an employee to access a portion of their paycheck in advance of their regularly scheduled payday. If you currently pay monthly, consider moving it to bi-weekly. If you pay your employees bi-weekly, maybe you move it to weekly pay.
Career Advancement
In today's economy, most hourly workers aren't provided with the opportunity for career advancement or promotions. In addition, skills-based and hourly workers lack career growth opportunities in the form of training or education. Careers aren't just for the leaders of your organization. Any employee is destined for a managerial role, you just need to set them up to achieve that. Create a career path where your hourly employees can hit benchmarks and grow.
Providing your employees with a training and development program can help them learn new skills and improve their existing ones. For many hourly employees, the goal is to find a job that provides stability and a comfortable wage. However, this only sometimes allows for career growth which leaves employees feeling stuck in low-paying jobs with little opportunity for advancement. The following are ways in which you can provide your employees with opportunities to grow within your organization:
Offer opportunities to learn new skills
Provide training - including online courses, on-the-job training, and formal training programs
Reward your employees for their hard work and dedication
Encourage networking and mentorship
Benefits
Any hourly worker who is classified as a full-time employee (works at least 30 hours a week) typically receives the same benefits as employees who receive a salary. However, companies vary in their benefits packages. Common benefits packages for eligible hourly workers include the following:
Health and dental insurance 
Life insurance 
Paid time off (PTO)
Retirement plans
The Affordable Care Act (ACA) mandates employers with 50 or more employers to offer health benefits to those who work at least 30 hours per week. However, have you considered the hourly workers that just miss the hour requirements? Consider offering them benefits. Perhaps it's as simple as offering a few days of PTO for these employees so they can take time away from work for themselves. 73% of hourly workers would trade an increase of $1 per hour for an extra five days of time off. This could help you retain current employees and attract top talent.
Where GMS Comes Into Play
Your hourly employees are the backbone of your business and provide the manpower to keep operations running smoothly and efficiently. The last thing you want is to lose them because you couldn't give them what they wanted and/or needed. When you partner with GMS, we provide you with the resources to ensure your employees can thrive in their roles at your company. From creating a competitive benefits package to attracting and retaining top talent, we've got you covered. Allow us to take on the administrative burdens you don't have the time or expertise to manage effectively. During these challenging times, that's the last thing you should be worried about. Contact us today to get started.
---
---