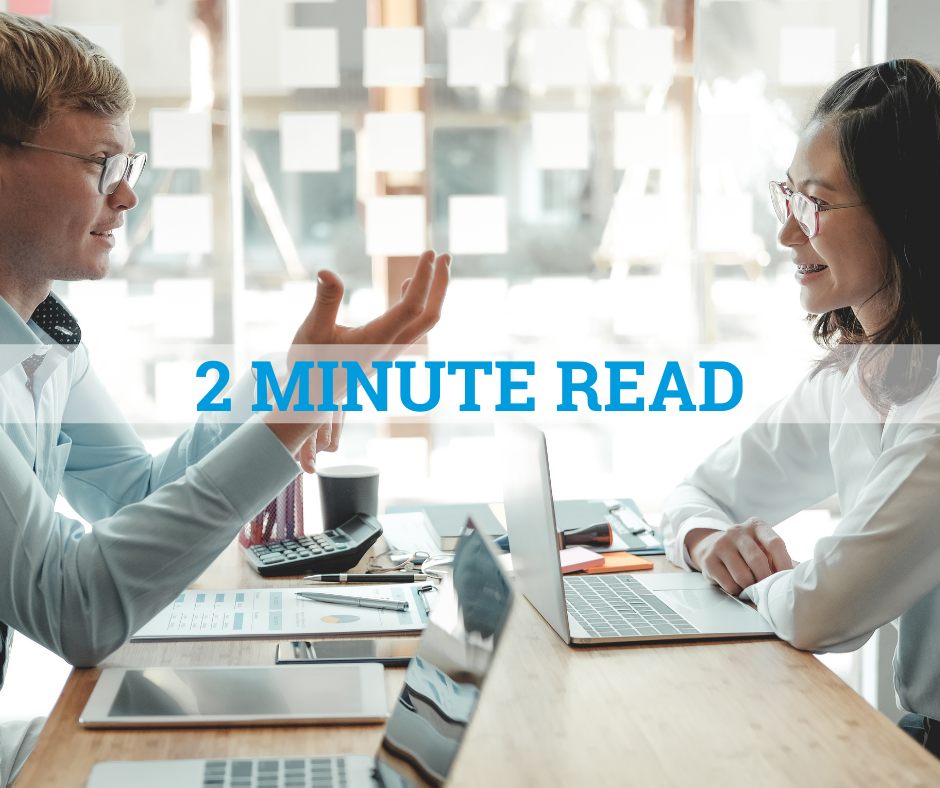 As 2022 comes to an end, it's an excellent time to start thinking about your year-end performance reviews. During these annual performance reviews, managers usually evaluate and discuss an employee's overall performance. It's typically a formal conversation about an employee's:
Achievements
Goals
Opportunities
Areas to improve on
Responsibilities 
Strengths
As a business owner, you've probably conducted many of these before; however, having a strategic plan is vital for a prosperous new year. In addition, the Great Resignation and the effects of inflation forced employees to quit their jobs and go elsewhere, which provides them with better benefits and flexibility. These reviews can be an excellent time for your employees to discuss their concerns and allow you to address them before it's too late.
How To Make The Most Out Of Year-End Reviews
Conducting performance reviews multiple times throughout the year helps you understand how well your employees are performing and how satisfied they are. 92% of employees want feedback more often than just once a year. However, focusing on your business takes up the majority of your time and can take away from being able to conduct these reviews more frequently. So, if you're only conducting a year-end review, we're here to provide insights on how you can make the most out of them.
Let's start with the basics. Performance reviews should include the following steps:
1. Set clear goals for the process
Alongside the standard goals of measuring and evaluating employee performance, consider the company-specific objectives you might want to include throughout all reviews. You should have a process in place that all managers in your organization use to ensure you're consistent.
2. Create structure and tools 
Determine what tools you'll be utilizing in the reviews or, if applicable, what structure you'll use. For example, the most common tools used in businesses include an evaluation rubric, a pre-meeting and post-meeting reflection sheet, a goal-setting template, and an agenda. Whichever tools you decide to use, it's essential that you have a digital copy and a place to store them for the duration of the employee's tenure with the organization. You want to be able to look back at these reviews every time you conduct a new one to examine how the employee has improved over time.
3. Clarify employer and employee roles and responsibilities 
Clarifying the roles and responsibilities of both parties makes for a more prepared and engaging conversation. Explaining your responsibilities as their leader shows them that you're there to help them succeed and provide employees with the necessary resources. Refreshing your employees of their roles and responsibilities is also an excellent way to make for a more impactful review
4. Seek employee feedback
If you conduct one annual review, it's essential that you listen to your employees and allow them to provide feedback. Positive and negative employee feedback is essential as it helps break bad habits, reinforces positive behavior, and enables teams to work more effectively toward their goals. When employees feel confident enough to share feedback with their manager, it creates a better work environment.
5. Evaluate the process periodically
Once you have a year-end review that works for you and your employees, consider evaluating it periodically. Monitor the progress of your performance review process against the established goals. Are there areas in which you can improve upon? Are your employees taking something useful out of these? Are they helping you grow your business?
Best Practices For Your Business
We all understand how much time it can take to conduct performance reviews. Nonetheless, you understand the importance of these reviews and how it makes for a more productive workforce. As a business owner, performance management is critical to making training, career development, compensation, and promotion decisions. It allows you to set clear goals and expectations for each employee and provide feedback about their performance related to these goals. Joe Wenger, GMS' Senior HR Generalist stated, "Annual performance reviews are essential. However, it's necessary for management to meet with employees on a more frequent and informal basis to review goals and progress throughout the year. This approach allows for any necessary adjustments to be made as needed if any significant changes within the company have occurred. It keeps employees on track and reinforces the value of everyone's role in achieving team and individual goals alike."
In addition, performance management is valued by employees as it can offer opportunities for them to grow within your organization and, ultimately, advance their careers. Partnering with a professional employer organization (PEO) like GMS makes your job much easier. GMS provides you with a performance review system that provides you with the following:
Consistent feedback
Employee development
Goal setting
Tracking and documentation
Reporting
Customizable email templates and calendar invites
Training and implementation
Want to make the most out of your performance reviews? Contact us today to get started. 
---
---