Vacations are an important tool to help employees take some time off and recharge every once in a while. However, improper planning and coordination before a vacation can leave employees and their employers in a difficult situation.
Without the right steps, a vacationing employee can lead to missing deadlines, confused customers or clients, and stressed out workers if you don't take the right steps to prepare for someone's absence. Here are four things your employees should do before they head out on a well-earned vacation.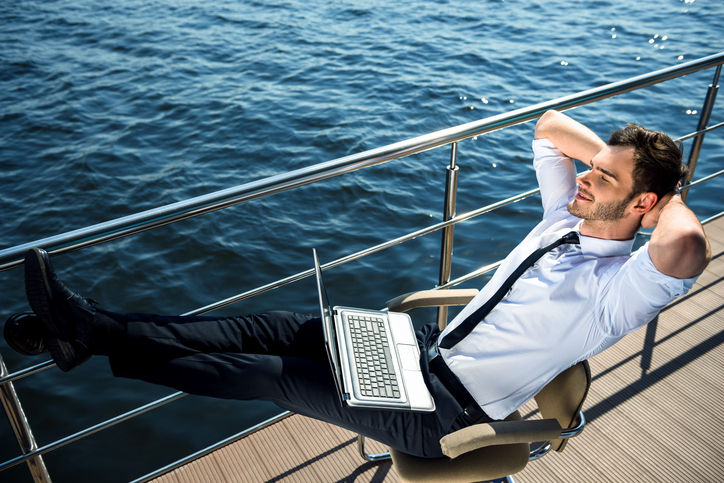 Let People Know
People shouldn't be surprised than an employee is gone. Make sure that your company knows that someone will be gone so that they can get what they need from him or her before they leave. There are also plenty of people outside of the company that may need to be informed as well.
Employees should set up autoreply email messages and voicemails to let people know that they're away and who to contact during their absence. Higher priority customers or other outside parties can be told a week or two in advance.
Prioritize Important Tasks
Depending on the employee, there may be certain tasks that can't be done by other workers. Make sure that your employee prioritizes these tasks if they need to be done before he or she leaves. That way you don't have to worry about them while your employee is gone.
Delegate Other Duties That Can't Wait
According to a 2014 study, 41 percent of American workers don't actually plan on using their vacation days. Why, you ask? The most common reason is that employees are afraid of dealing with all of the work that wasn't handled while they were away.
Make the return to work easier on your employee by having some other people pick up some of the slack. That will help them get back into a regular work flow without feeling like they need another vacation after dealing with a mountain of work after their vacation.
Set Communication Rules
Employees should try to stay offline during vacations, but you may need to reach out to them in case of emergency. Set rules for communication to make sure there are guidelines.
If an employee is completely off limits, make sure they let people know. Other employees may actively check emails or accept calls. If that's the case, let them set guidelines for how and when they can be reached. That way you can minimize interruptions in their vacation.
Enjoy Their Vacation
Once an employee has prepared for vacation, they can go ahead and relax. Of course, vacation time can be tricky without having a solid PTO plan set in place. If you need to set up a PTO process for your business, contact GMS today to talk to one of our experts about how our HR management services can help.
---
---