Employee performance reviews can offer useful insight into how your employees are performing if done well. An open, honest review can help motivate employees and provide employers with opportunities to improve internal processes. Here are four tips to making your employee reviews more effective.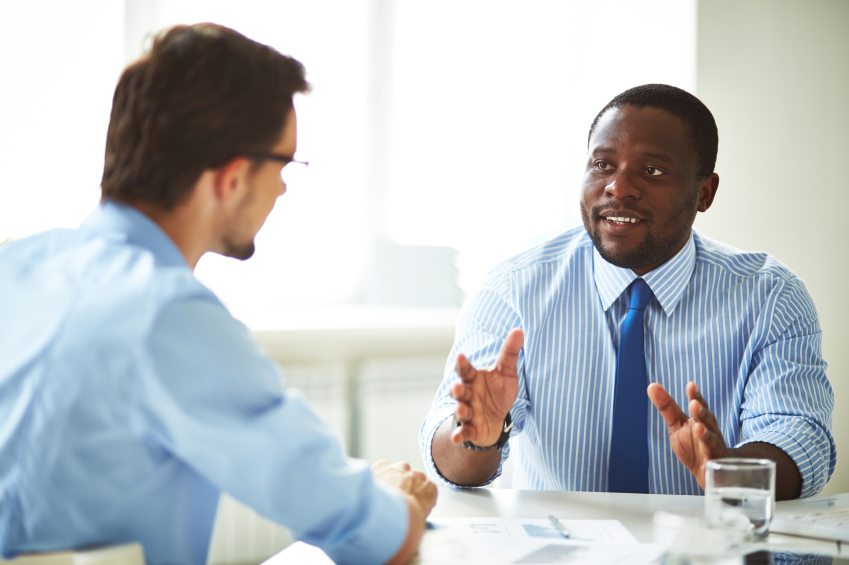 1. Multiple Reviews
The end-of-year review can be a stressful situation for both employees and employers. With the time crunch created by the holiday season, the late-year review can add extra pressure with people's minds on work deadlines and potential bonuses.
That's why a mid-year review (or even a 30/60/90-day review) can help take some of the stress out of the reviewing equation. That way you can dedicate more time to setting up your employees for success than trying to cram in a whole year's worth of work into a single review.
2. Focus on Everything, Just Not the Period Right Before the Review
If you're doing a yearly review (or as we suggested earlier, a midyear review), make sure that you've been paying attention to your employees throughout the review period. You aren't just checking in on how an employee performs when he or she knows a review is coming up; you're tracking overall performance. Tracking and measuring (positive & possible negative) performance indicators, coupled with a mechanism to track these indicators is a key.
Your employees want to know that you care, so come to a review prepared. Vague references or generalizations come off as though you don't really notice what they do on a daily basis. Specific examples of how an employee has done show that you actually pay attention to how they are performing.
---

---
3. Focus on the Conversation
Inevitably, there is paperwork involved in the review process. Don't make the conversation all about that. Use the review form as a guide to help the flow of the conversation. Your employee will feel less like they are being graded on a series of check boxes and actually for content/performance over the past year.
4. Review Both the Employee and the Employer
Performance reviews aren't just meetings to gauge how your employee is doing; they're opportunities to set them up for success. Allow the employees to assess themselves and suggest ideas to improve performance in the future.
Also, don't be afraid to ask them what you can do as an employer to help them continue to build their skills. Asking them for feedback and inquiring about what their goals are can lead to your employees becoming motivated to succeed.
Improving the Review Process with GMS
It takes a lot of effort to handle reviews for all of your employees. GMS specializes in employee performance management and can help you perform effective employee reviews. Contact us today to see how partnering with a Professional Employer Organization can benefit you and your business.
---
---