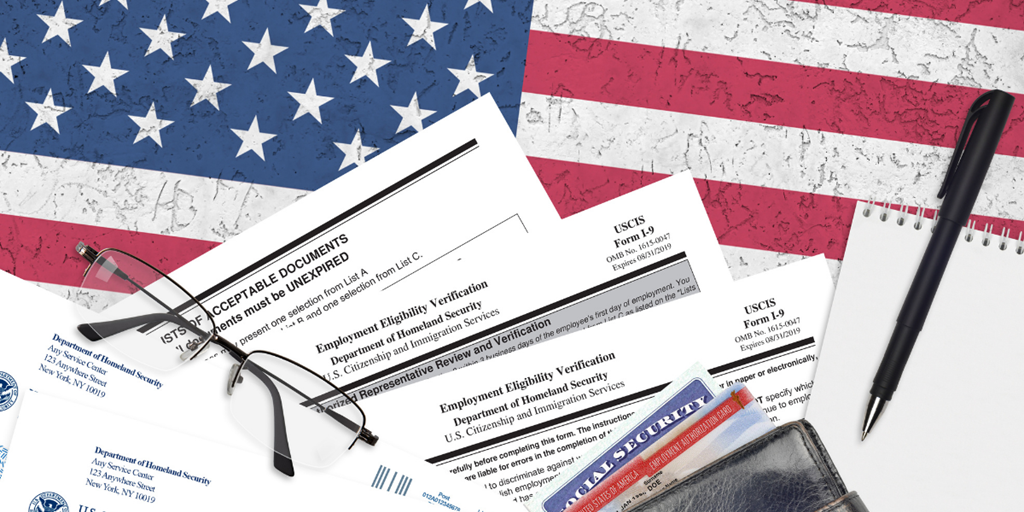 U.S. Immigration and Customs Enforcement (ICE) recently announced an extension of the flexibility in rules related to Form I-9 compliance that was initially granted last year. With the ongoing pandemic, the Department of Homeland Security (DHS) has extended this policy until April 30th, 2022.

Under said policy, employers may inspect the I-9 documents of certain remote employees by way of camera or fax. This extension will lend a hand in ensuring the guidance for employees hired on or after April 1, 2021, that work exclusively in remote settings due to COVID-19-related precautions, will remain in place until they undertake non-remote employment on a regular, consistent, or predictable basis, or until the extension is terminated. Upon commencing non-remote employment, the employer must verify the employee's documents in person, within three business days.

While some questions were raised in determining what to do if a remote employee leaves the job before the employer has a chance to inspect their I-9 documents in person, ICE provided the following information: "Employers may be unable to timely inspect and verify, in-person, the Form I-9 supporting documents of employee(s) hired since March 20, 2020, . . .in case-by-case situations (such as cases in which affected employees are no longer employed by the employer). In such cases, employers may memorialize the reason(s) for this inability in a memorandum retained with each affected employee's Form I-9. Any such reason(s) will be evaluated, on a case-by-case basis, by DHS ICE in the event of a Form I-9 audit." Still, little clarity is provided when a "case by case" policy is referenced. That said, GMS' Vice President of Client Services Stacey Larotonda recommends employers do what they can in obtaining Form I-9 documentation physically to avoid any complications down the road.

ICE is anticipated to significantly expand its I-9 inspection efforts when the pandemic nears its end – at which point, the federal government will be looking for errors made under the relaxed rules, as well as other commonly made mistakes – such as not entering the initial date of employment or incorrectly submitting a section. Knowing that the minimum fine per individual for paperwork or technical violations in 2020 was $234, and could run upwards of thousands of dollars, it's recommended that an employer first self-audits, then partners with a PEO like GMS to assist in the efforts.

Our HR experts will continue to monitor for updates in this matter. To learn more about GMS and how our services could be your best defense against I-9 errors, contact us today.
---
---