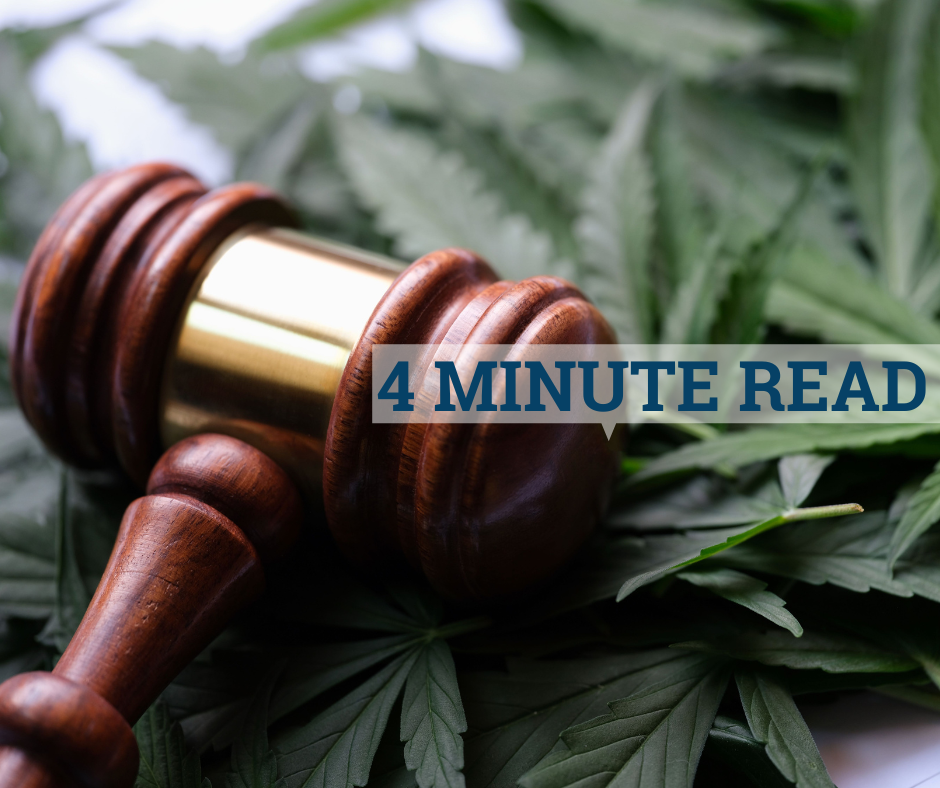 On November 7th, 2023, Ohio marked a historic moment by becoming the 24th state to legalize adult-use (recreational) cannabis. Recreational marijuana is essentially marijuana used for enjoyment rather than for health benefits (medical). This groundbreaking decision brought to fruition through Issue 2, a citizen-initiated statute, signifies a significant shift in public perception compared to the rejection of a similar effort in 2015. With approximately 57% of voters supporting the move, Issue 2 is set to take effect 30 days after election day, allowing adults aged 21 and older to purchase and possess up to 2.5 ounces of cannabis and grow their own at home.
The Legislation In Detail
Issue 2 not only paves the way for personal cannabis use but also establishes the Division of Cannabis Control within the Department of Commerce. This regulatory body will oversee and license commercial cultivation, testing, and cannabis sales. While the full regulatory framework is anticipated to be in place by 2024, the law has already set the groundwork for a 10% tax on marijuana sales. The generated revenue will be directed towards a cannabis social equity and jobs program, contributing to community development.
Employer Protections Under Issue 2
Issue 2 provides a framework that safeguards employers' rights to manage their workplaces in light of the new cannabis laws. These protections mirror those found in the Ohio Medical Marijuana Law and include:
Employer discretion: Employers are not obligated to permit or accommodate employees' cannabis use, possession, or distribution.
Hiring and employment actions: Employers can refuse to hire or take adverse employment actions against individuals based on cannabis use, possession, or distribution.
Legal immunity: Employees cannot sue employers for refusing to hire or taking adverse actions related to their cannabis use.
Drug policies: Employers are empowered to establish and enforce drug testing policies, drug-free workplace policies, or zero-tolerance drug policies.
Workers' compensation: The Ohio Bureau of Workers' Compensation can continue granting rebates or discounts to employers participating in drug-free workplace programs.
Unemployment compensation: If an employee is terminated due to cannabis use violating workplace policies, it's considered "just cause" under the Unemployment Compensation Law, rendering them ineligible for benefits.
Federal compliance: Issue 2 does not impede federal employment restrictions, including U.S. Department of Transportation regulations.
Potential Amendments And Future Outlook
Since Issue 2 is an initiated statute rather than a constitutional amendment, the General Assembly can amend it. Senate President Matt Huffman hinted at potential amendments, addressing concerns about THC limits, tax rates, and other aspects of the statute. The future actions of the General Assembly will undoubtedly shape the ongoing narrative of cannabis legalization in Ohio.
The Role Of A PEO
Ohio's embrace of adult-use cannabis through Issue 2 signifies a progressive step forward, aligning with evolving perspectives on marijuana. As the state enters uncharted territory, navigating the regulatory landscape and ensuring compliance becomes paramount for businesses. Here's where a professional employer organization (PEO) can play a crucial role for Ohio business owners.
With HR experts well-versed in the intricacies of employment laws, a PEO like GMS can guide businesses through the nuances of Issue 2, helping them establish and enforce policies, navigate potential legal pitfalls, and stay abreast of any amendments to the statute. In this new era of cannabis legalization, GMS becomes a valuable partner, offering expertise to ensure smooth operations and compliance within the framework of Ohio's pioneering legislation. Are you interested in learning more? Contact our HR experts today.
---
---