As concerns pile up, employee morale can go downhill quickly. Losing employees can be very challenging. The domino effect is real and immediate. Employees can feel a broad range of emotions: overwhelmed, resentful, left behind, envious, mad, sad. It's hard to think strategically when you're in reactive mode, so what do you do to be in proactive mode?
Leaders who embrace change set a positive tone for everyone. Turnover should be expected. By having a process in place, you can leverage departures as an opportunity to grow and learn. Take a look at these five steps that can prevent high turnover.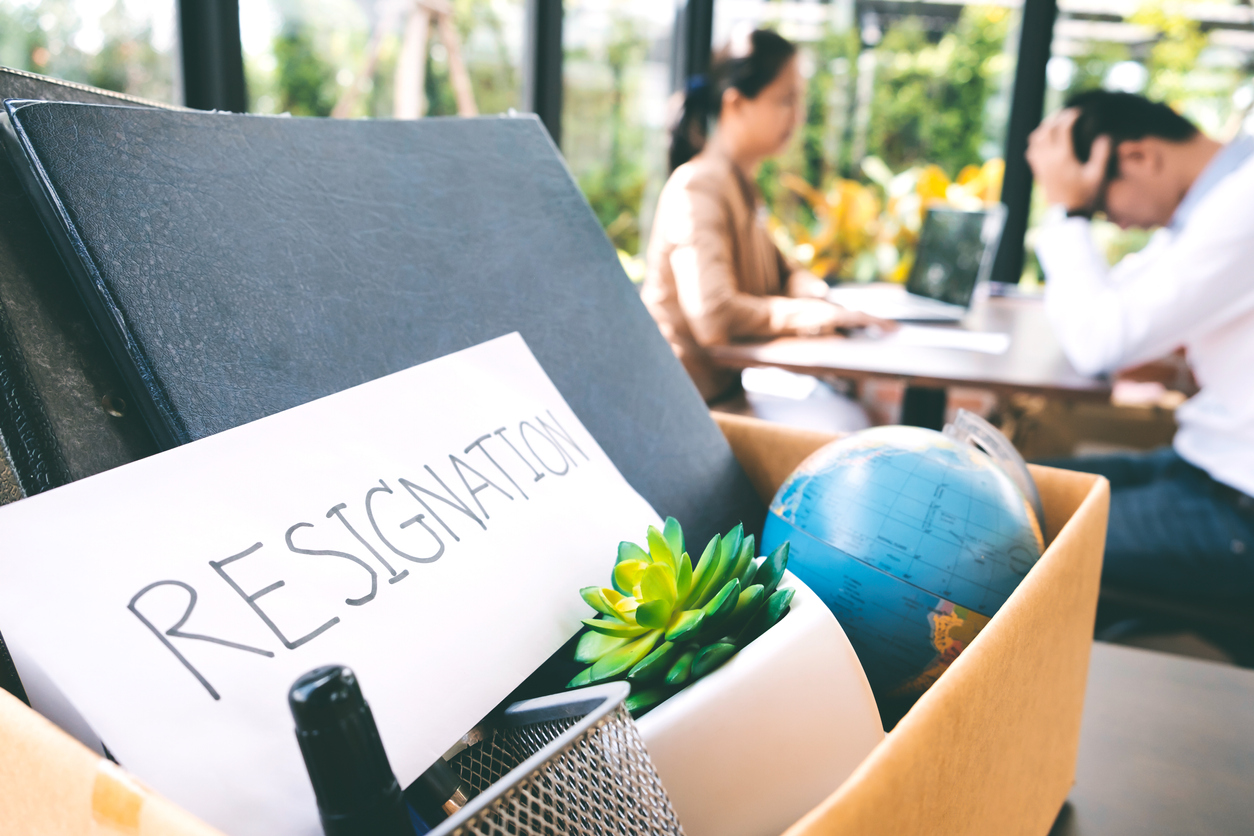 Take a Critical Look at Your Company
Exit interviews should be a routine part of off-boarding where you can gather insights. From an employee's first to last day, the company's core values should guide their experience. The exit interview is no exception.
It's never easy to hear criticisms and concerns, but you'll never get to the root of problems without asking questions and then listening. This isn't the time to defend your company. Departing employees need to feel heard. Use this time to probe into factors that lured them away. If candid feedback is the goal, then direct managers shouldn't conduct interviews. Nobody wants to burn bridges, so hiring a reputable third party is considered the best practice.
Move Forward
Once key concerns are uncovered and exposed, act immediately. It's easy to get distracted and not follow through. To offset that tendency, companies can create a team responsible for moving things forward.
This team can analyze gathered data and market intelligence to create an employee retention plan. If there's a manager with high levels of turnover, use feedback to coach them. Any new changes instituted show current and former employees that you truly care. If left forgotten or unfinished, that sends a clear message as well.
Hire Strategically
After identifying and addressing areas of improvement, next take a look at your hiring process. Employee retention is all about hiring the right person. Skills are obviously your top consideration when speaking with candidates, but you also need to assess how they will fit with your company culture. A skilled new hire needs to experience a sense of belonging to consider it a long-term fit.
There are a couple strategies to aid this process. First, ask behavioral interview questions to gauge how they respond to common company scenarios. Then, give them a tour and introduce them to various employees. This is helpful for both of you. You can observe how they interact, and they can get a sense if the workplace culture suits them.
Compensate Properly (Not Just Salary)
While happy hours and fun food Fridays are absolutely appreciated (and an important part of building a culture), they don't pay the bills. Research the market value and typical benefits for key roles in your region. If you want to compete for top talent, you'll need to offer a competitive package that reinforces the value of your company. Packages include salary, PTO, vacation time, sick days, benefits, and much more.
Look Beyond Money
As the saying goes: money doesn't solve everything. Millennials rank giving back as a top priority. That translates into taking jobs where they make a difference with society's greater issues. Is community involvement a core value or a PR opportunity? For candidates who care, they'll know the difference.
There are more win-win strategies you can incorporate:
Recognition motivates employees and makes them feel respected
Understanding aspirations and providing a career path keeps them inspired
Flexible work schedules show trust and reinforce value of work/life balance
Ultimately, you want to craft an atmosphere that supports happy, productive employees. It can be beneficial to collaborate with experts who understand HR best practices. Working with a PEO (professional employer organization), specifically GMS, companies can outsource all or part of their HR to help assist with building these cultures and programs to retain employees.
As a leading CPEO in Indiana (certified by the IRS) and other locations around the country, Group Management Services has advised companies for more than 20 years on how to evolve to meet growth and talent goals. Being voted "Best Places to Work in Indiana 2019," as well as Northeastern Ohio 2019, gives us the credibility and platform to spread the best ways to lower your company turnover.
Give us the opportunity to explain how we can better your turnover rate and help your business retain employees to create efficiency and longevity. Contact us today to learn more about how GMS can help your business.
---
---