GMS is thrilled to announce that Stacey Edelman is a 2013 Ohio Glass Ceiling Award winner!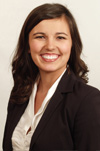 Stacey, our Vice President of Client Services, has been providing GMS customers excellent service for more than a decade. Her dedication to high-quality work is clear, and as a result, she has grown into her current leadership role with GMS.
The 2013 Ohio Class Ceiling Awards are presented by the Ohio Diversity Council. The awards celebrate the accomplishments of women in leadership positions.
"It is through the vision and commitment of these leaders that contributes to the advancement of women in senior leadership positions within the workplace and community," says Dennis Kennedy, Founder & CEO of the National Diversity Council.
The awards will be presented this week at the Fourth Annual Ohio Women's Conference at the University of Cincinnati.
Stacey, thank you for all of your hard work! We are proud of your accomplishments. Congratulations to you and all of the Glass Ceiling Award winners!
---
---