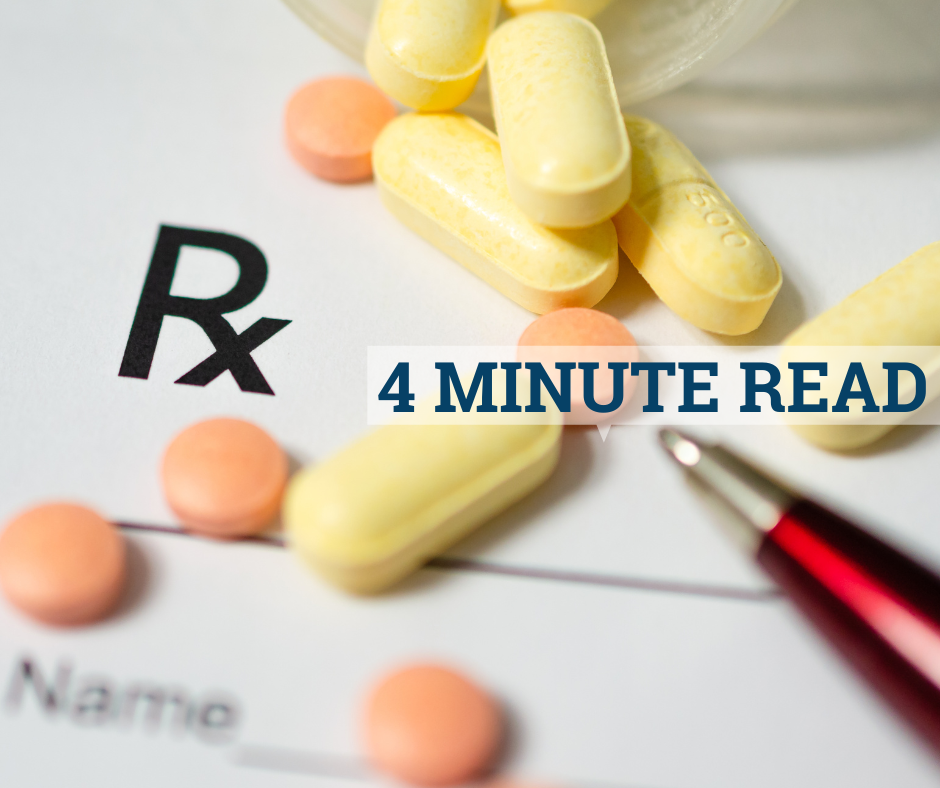 In an era marked by unprecedented health care challenges and changes, one issue that has been steadily making headlines is the rise in prescription drug costs. Employers, in particular, are feeling the financial pinch as they grapple with the ever-increasing expenses associated with providing prescription drug benefits to their employees. Recent data indicates that the median annual price of new drugs surged from $180,000 in 2021 to a staggering $222,000 in 2022, marking a 23% increase. In addition, the costs of existing drugs also saw a significant spike of more than 25% in just one year.
Despite these statistics, there's hope on the horizon. Employers can adopt innovative strategies to effectively manage prescription drug costs while ensuring that their employees receive the medications they need. If you're a small business owner, continue reading to explore ways to navigate this challenging trend and make informed decisions to protect your employees' health and bottom line.
Leverage Technology
One of the fundamental steps in controlling prescription drug costs begins with employees. Even the most well-designed prescription drug plans can't deliver on their promise if employees don't fully understand them or don't adhere to prescribed drug regimens. Educating employees about their coverage and available alternatives is essential. Employers can utilize apps and technology to provide alerts and prompts when drug prices rise, allowing for discussions for more cost-effective alternatives with health care providers. In addition, monitoring and improving adherence to care plans and drug therapy requirements is crucial, as non-compliance not only drives up costs but also poses a threat to employees' health.
Carefully Manage Plans
Employers, especially those with self-funded health benefits, have opportunities to manage costs more effectively. They can negotiate contracts, define drug formularies, and seek ways to maximize rebates from drug manufacturers. Smaller and fully insured employers should work closely with health insurance carriers to manage formularies and tighten authorization requirements, ensuring that only those needing specific drugs can access them. Employers should consider steering patients toward biosimilar and generic drugs when clinically appropriate, always weighing the net cost and the best clinical choice for the patient.
Select The Right Partners
Selecting the right partners in the management of prescription drug benefits is paramount. Employers should ensure that their partners' priorities align with their goals. For instance, an insurer offering a fully insured prescription drug plan to a smaller employer will focus on controlling formulary costs. Employers must also prioritize efficient prior authorization processes, ensuring they don't disrupt patients' clinical care and treatment timelines. In today's evolving landscape, employers have the opportunity to partner with third parties, such as professional employer organizations (PEOs), to assist with these rising costs.
The Help Of A PEO
In the current economic climate, businesses face an uphill battle with ever-increasing expenses. From the mounting health care and prescription medication costs, entrepreneurs and business owners are navigating a complex financial landscape. However, there's a solution that can offer significant assistance in tackling these challenges – GMS, a professional employer organization (PEO). GMS comes equipped with Rx Specialists who can provide invaluable guidance in optimizing health care plans, controlling prescription drug costs, and ultimately reducing the financial strain on business owners.
Christine Rohrer, GMS' Rx Coordinator, added, "To help with the rising cost of medications, Rx Coordinators at GMS will provide support for members who need additional help accessing medications that may have a high copay, require a patient assistance, and/or are excluded such as specialty medications. If needed, the Rx team will look at the members' diagnosis to discuss treatment options with providers. We also investigate and research future drug trends, search for medications that are covered through medical, and/or discuss switching medications to a covered, cheaper alternative that is on our formulary. We will look through every available option and take on a hands-on approach to ensure our members have access to life-changing medications."
By partnering with GMS, business owners can not only ease the burden of rising expenses but also direct their energy towards the core goal of their business: growth and success. In times of financial uncertainty, PEOs can be the sturdy bridge that supports your business. Contact our HR experts today.
---
---