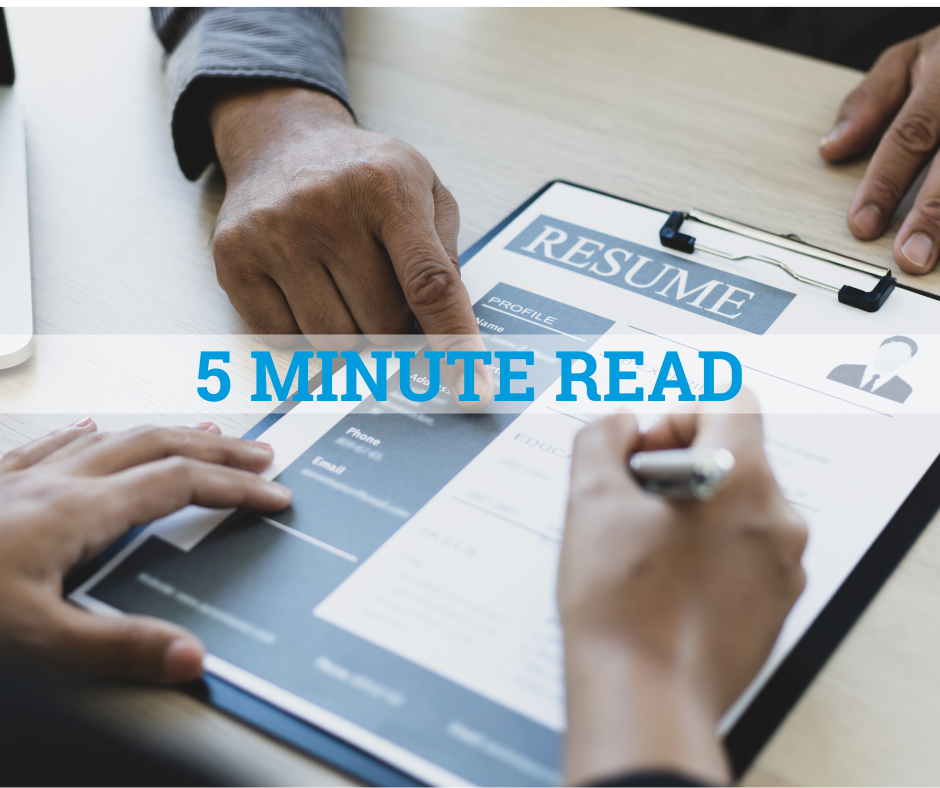 The labor market is always shifting as employees retire, seek out new jobs, and navigate disruption. In a December 2022 poll by Monster.com, workers reported they were seeking new jobs for better pay, more growth opportunities, or the need to get out of a toxic workplace.
Now seems to be a great time to make the change. The unemployment rate is at 3.4%, the lowest it's been since May 1969. Right now, there are about two open jobs for every unemployed person in America. All signs say it should be easy to hop into LinkedIn and score your dream job in a matter of days - so why does it still feel so hard to get hired?
The best way to answer that question is to understand the current labor market and what it means for job seekers.
Key Labor Market Stats For 2023
The U.S. Labor Department's January report showed an increase of 517,000 jobs, far exceeding its estimate of 187,000. Leisure and hospitality added the most jobs as companies bounce back from the pandemic-related pause in tourism, but health care is expected to take the lead in job growth as the nation's population continues to age.
The current labor force is growing (albeit slower than in recent years), the GDP is expected to increase 2.1% annually, and the Bureau of Labor Statistics is projecting an increase of 8.3 million jobs over the next decade.
From an economist's or politician's perspective, the U.S. job market certainly is booming. But an employed economist's point of view is far different than your average job seeker's. From an applicant's perspective, the market may seem a little tumultuous.
Biggest Changes In The Job Market
The COVID-19 pandemic caused a multi-year shakeup of the global market, with many industries and organizations pivoting operations to comply with new policies and changing health regulations. Working from home became a necessity for office jobs to maintain productivity during a time of quarantining and social distancing, while essential workers took precautions and adapted to new safety rules.
Before the pandemic, only six percent of individuals in the U.S. worked primarily from home. Now, 66% of U.S. employees work remotely, at least part-time, with up to 92% of employees working remotely at least one day per week. That's a huge leap!
Impressive job market numbers can give the illusion that we've fully recovered from quarantine. Still, it can take years, even decades, for the workforce to recover from such a significant shift - especially its impacts on mental health.
Biggest Challenges In The Job Market
By definition, it's a job seekers' market, but that doesn't mean applicants are coasting. Many are facing their fair share of challenges.
Economic disruption
We've already mentioned the economic changes brought about by the pandemic and the novelty of remote work, but there are other reasons the fate of the economy remains uncertain. It seems there's always a valid reason why a potential recession could be looming in the near future. And, while grappling with the fear of a recession, workers are also navigating high inflation and possible stagnation. For some people, these issues are compounding, resulting in layoffs, lower-than-expected wages, and workplace stress.
Automation
While it's unlikely robots will stage a revolution or take over nearly half our jobs, as some feared, automation remains a threat to some jobs. There are already robots and artificial intelligence (AI) programs that can check inventory, fill out forms, and write articles . It's only a matter of time before robots do more complex tasks, especially with recent developments in AI.
Automation has the potential to shrink the number of available jobs, prompting workers to learn new skills or seek jobs in other industries. But it also means employees skilled in machine operation will be in high demand—people who understand how automation works and how machines can best be used in business settings.
Competition
If you want to be successfully employed in the next decade, you're going to need to be prepared for some intense competition—both with other applicants and with existing employees. Often, there are so many qualified candidates vying for a particular role that it can feel like an uphill battle.
Even a booming economy comes with its share of layoffs, struggling companies, and inflation challenges leading workers to seek higher wages. This increases competition, the number of candidates applying for jobs, and the demand for specialized skills, so it takes a lot more effort to stand out from the crowd.
Recruiters are always looking for impressive resumes, and the more they see, the higher their standards climb. Job seekers can find themselves struggling to get noticed, even if the employer is looking for someone with their exact skillset. The applicant pool is large, and, because the economy is cyclical, it's likely only going to get bigger.
Increased desire for remote work
The workforce has spoken - no one really wants to go into the office every day anymore. But not every available job offers that sort of flexibility. The number of available hybrid and remote roles is increasing, but applicants are running to these roles first. This creates an influx of applications for the positions that recruiters must weed through one by one, bottlenecking the hiring process . The best way to overcome this is to be on top of the pile, meaning workers must constantly seek out and pounce on hybrid or remote opportunities. The early bird gets the home office!
How To Stand Out In An Applicant Pool
With so many individuals applying for the same jobs, recruiters are pickier about whom they hire. They have more options than ever before and want to double down on making sure that the person they hire will be the best fit for their company.
So how do you make yourself stand out among all these other applicants? There are several key things that recruiters look for:
A well-tailored resume: Include keywords related to your industry or profession on every page of your application materials—especially on your résumé. This will help recruiters easily find you when they're searching through hundreds of applications at once.
Skills: Recruiters want to see that you have what it takes to do the job well, so they'll be looking to your skills to gauge whether you'll be successful in the role. Now is a great time to rack up a certification or two to boost your resume.
Personality: Recruiters want someone who will fit into their culture and work well with other employees. While your resume may reflect a small part of that, your cover letter and interviews will be what seals the deal. Be sure to mention your performance at previous jobs and how you worked within your team.
Engagement: Actively engaging with the recruiter shows commitment. Be sure to follow up on your application and always prepare strong questions to ask in your interview.
Honesty: Be honest about your achievements, gaps in your work experience, or hang-ups in the past. This will show recruiters that you're transparent and ensure they won't have to be the ones to voice any "red flags" they see.
Research: Know the job you're applying for! This means doing some digging on the company, its structure, and values ahead of your interview. Good research will also help with formulating questions for the recruiter that are specific to the organization itself.
Social media: Many recruiters are using social media sites such as LinkedIn as part of their hiring process these days. Make sure that all of your social media profiles are professional and up-to-date so recruiters can get an idea of who you are before they meet with you in person.
Although the job market has its fair share of challenges, there are still ways in which applicants can leverage their skills to ensure they are taking the most effective steps toward a dream career path.
Remember, too, that motivation and confidence go a long way to securing a new role. With the right resume and solid interviewing skills, job seekers have the potential to reach new heights in 2023!
GMS Helps Streamline Recruiting Efforts
With the rise of virtual reality, remote work, and AI, recruiters must change their game in order to keep up with their candidates. This is where GMS comes in. Our human resources experts work closely with you to offer guidance on hiring and training. Additionally, our partnerships with LinkedIn and Indeed make posting job ads simple and easy, getting you in front of quality candidates faster. Let's talk!
---
---