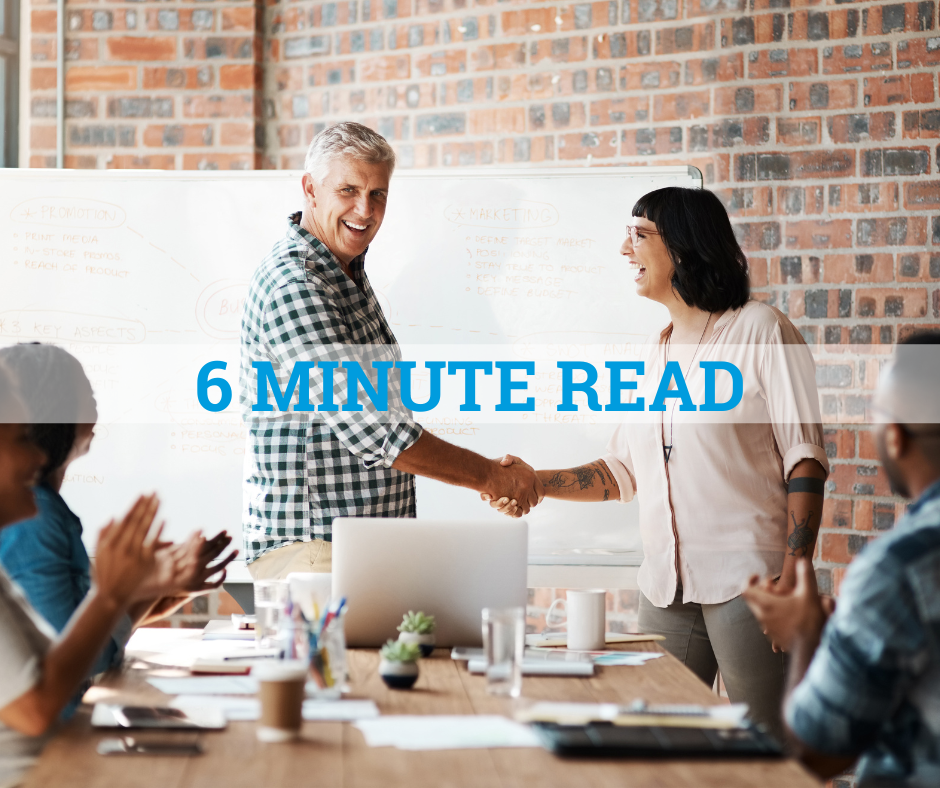 Between making high-stakes decisions, budgeting, and strategizing, it's safe to say business owners have their hands full. However, with a growing business comes more employees and a greater need for a reliable human resources team. This sounds like a great idea until business owners realize how expensive an in-house HR team can be, not to mention how much work goes into building one.
But what if we told you about another alternative? HR outsourcing is the solution to all your HR problems, no additional staff is needed. If you're not sure what all HR Outsourcing entails, we're here to help!
What Is HR Outsourcing?
HR outsourcing is the practice of delegating some or all of an organization's human resource functions to a third-party service provider. This can include functions such as payroll, benefits administration, recruiting, training and development, employee relations, and more.
It allows companies to focus on their core competencies while outsourcing the complex aspects of HR management. Companies that outsource HR services can focus on improving their core business processes and procedures without having to worry about managing the day-to-day operations related to human resources. Sounds like a win-win!
What Does HR Outsourcing Include?
Outsourcing your HR department can save you money while also providing you with access to a wide range of resources. You'll gain access to a dedicated team that can handle all your staffing needs without ever having to worry about hiring an employee or finding space for them in your office. The following are a variety of services that HR outsourcing includes:
Benefits
Putting together a benefits package takes work, but with HR outsourcing, all the benefits you want to provide for your employees are rolled into one package. If you use a professional employer organization (PEO) for this, they can give you access to high-quality, affordable benefits while also assisting you throughout the entire process. These benefits can include:
Access to top health care, dental, vision, life, short-term disability, long-term disability, and other types of insurance
Voluntary benefits and employee assistance programs
COBRA administration
401(k) plan and administration
Section 125 plan administration
Paid time off (PTO) tracking
Payroll
Payroll is yet another time-consuming and challenging task for business owners. But with payroll management services, paying your employees is completely hands-off and handled by a professional. Small and mid-sized companies spend an average of $2,250 per employee per year to manage payroll, and if you're doing the math right, that's a significant amount of cash. Payroll management allows you to save money and gives you peace of mind knowing your finances are in good hands. These services often include:
Payroll processing
Payroll software
Payroll tax management
Employee self-service
Human resources
HR doesn't just stop at payroll and benefits. There are many functions when it comes to human resources management such as recruiting and retaining talent, tracking vacation time and having a trained professional to answer employee questions. HR outsourcing companies allow you to spend more time growing your business and less time on human resource management.
Risk management and workplace safety
Lastly, risk management and workplace safety are among the most important services. U.S. employers are responsible for dealing with the consequences of workplace injuries. According to OSHA, millions of workers suffer serious job-related injuries or illnesses every year. In addition to the resulting downtime and lost productivity, these incidents result in workers' compensation claims for employers, increasing their insurance rates. Taking proactive measures can help create a safer work environment for your employees, which HR outsourcing companies can assist with.
How Outsourcing HR Services Can Benefit Your Business
A few years ago, the term "HR outsourcing" was a foreign concept to most people. But today, it's becoming more common for companies to outsource their human resources management responsibilities to third parties.
It's easy to see why there are many benefits to outsourcing your HR functions, including reduced costs and increased efficiency. The following are additional benefits HR outsourcing includes:
Flexibility: You have the ability to choose how many employees you want to hire and how much time you want them to work. In addition, you can adjust your needs, which might mean adding or removing employees from your team depending on the season or other factors.
Cost savings: By outsourcing your HR functions, you can save money by not having to hire an entire department of people just for HR tasks. This can help reduce costs while still providing the same level of service as if you were hiring an entire team internally.
Efficiency: Outsourcing allows companies with limited resources or expertise in specific areas, such as compliance or payroll management, to receive additional help. This way, they have support from outside experts who specialize in those areas without having to hire an entire team internally (e.g., only payroll experts).
Difference Between A Professional Employer Organization (PEO) And HR Outsourcing
As we've covered, HR outsourcing is the act of outsourcing the functions of human resources to a third party. A PEO, or professional employer organization, is an organization that provides these services. They are not a staffing agency, and they don't just provide payroll services—they provide all the administrative support that comes with managing employees, including benefits administration, employee screening, recruitment, payroll processing, and tax reporting.
In addition to providing administrative support for your business operations, PEOs also offer several other benefits:
Reduced risk: By outsourcing HR functions, you're able to reduce your legal liability and exposure to regulatory fines by hiring professionals who specialize in these areas.
Improved efficiency: PEOs can process paperwork faster than you could ever hope to do on your own — saving you time and money!
Hassle-free administration: Many small businesses find it difficult to keep up with the ever-changing regulations required by law. Outsourcing those responsibilities allows you to focus on what really matters—running your business.
Common Myths About HR Outsourcing
HR outsourcing is surrounded by many myths however, we're here to set the record straight. The following are the most common myths we've heard, and why they aren't true:
Myth: You'll have to deal with a bunch of different people from one company who all have different ideas about how things should be done.
Reality: A PEO is made up of experts in their field, so you won't have to worry about having multiple people working on your account. You have one HR expert as your point of contact. There's no more calling a 1-800 number and having to wait on hold.
Myth: It's expensive.
Reality: Most PEOs charge on a per-employee basis, and you are only paying for what your staffing levels required. This saves you money in the long term.
Myth: You'll be losing control over your employees.
Reality: If you're outsourcing your HR functions, you'll be able to maintain your own compliance standards alongside their services, including employee benefits programs and payroll management. You'll also have access to all their resources, so if there are any issues with your employees' performance or attendance policies, you can contact them directly instead of having to wait for an answer from someone.
Myth: A PEO is the same as a staffing agency.
Reality: PEOs don't hire people on behalf of clients. Instead, they provide them with all the tools they need to manage their own HR needs themselves-from recruiting to hiring to payroll administration. They do this by working directly with clients' existing employees to make sure everyone has what they need to do their jobs well and efficiently—and that no one falls through the cracks.
Who Should Use HR Outsourcing? 
You may have read this far and are still wondering whether HR outsourcing is a good move for you. But believe us when we say HR outsourcing is truly for every business, big or small. HR plays a critical role in protecting your business from legal issues and creating the right policies, practices, and strategies. Without a solid HR team, your business will likely face these issues:
Compliance risks
Bad hiring practices
Low morale and toxic work environment (sexual harassment, bullying, discrimination, and more)
High turnover rates
Poor performance
Any of these issues could seriously derail your business. What if you're not sure if it's right for you? Here are questions to ask yourself when deciding:
Do I need to add or change my company's benefits package?
Are there any HR processes that are taking up too much time?
Do I have specific knowledge and expertise in an area that isn't related to my core business? (For example, if you're an insurance company and want to start offering 401(k) plans but don't have the knowledge or experience in this area.)
Have my employees brought various HR issues to my attention? 
Do I feel like my time would be better suited somewhere else?
Could I provide more benefits or HR services to my employees?
Where To Get HR Outsourcing
All of this information about HR outsourcing may have given you a better understanding of what is provided, but you may not know whom to choose. With GMS, you can be sure that your HR outsourcing is handled by trained professionals who understand the industry and have the experience to get the job done. We've got a team of experts who can help you find the right people for your business and manage them so that they're at their best. We also offer benefits administration, payroll services, and more. If you're interested in learning more about what we can do for your business and how we can help you reach your goals, contact us today!
---
---