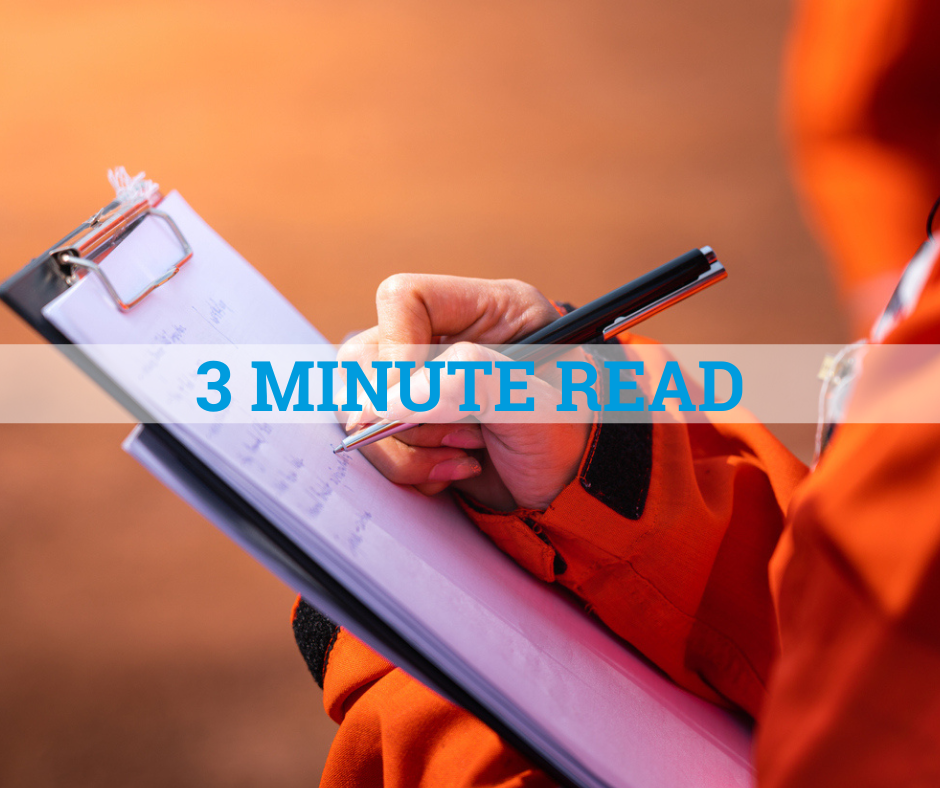 For many business owners, a visit from the Occupational Safety and Health Administration (OSHA) can be a nerve-wracking experience. OSHA conducts tens of thousands of inspections each year to ensure that businesses maintain their legal responsibility to protect employees from injuries and illnesses.
No employer wants to see an OSHA inspector at their door, but that doesn't mean you can't be prepared. Let's break down what can trigger OSHA inspections and what employers can do to make the experience as quick and painless as possible.
What Causes OSHA Inspections To Happen?
There are a number of reasons why OSHA may stop by your business for an unplanned visit, but some are more likely to trigger an inspection than others. The following reasons can all cause OSHA to come knocking on your door and are ranked in order of priority.
High hazard environments with issues that pose imminent danger.
Someone died or multiple people were hospitalized on a job site.
Employees on site filed complaints or requested an inspection.
Other agencies, businesses, or individuals referred a worksite for OSHA investigation.
OSHA is following up on a previous inspection to see if violations were corrected.
A visit was pre-planned because a workplace previously experienced high incident rates or is in a hazardous industry.
In general, the majority of OSHA inspections will be surprise events. According to OSHA, there are only four instances when the organizations will give advance notice for inspections:
OSHA needs to involve management to immediately address cases of apparent imminent danger.
An inspection requires special preparation or must be after regular working hours.
If management and worker representatives are not likely to be on-site unless they have advance notice.
If the OSHA area director thinks a more complete inspection is necessary, such as an investigation following a fatality.
How To Prepare Ahead Of Time
Workplace safety begins long before an OSHA official stops by for a walkaround inspection. Preventative safety measures can help drastically limit the odds of accidents and ensuing visits from OSHA.
Conduct jobsite inspections and risk assessments
The best way to prevent accidents and inspections is to eliminate issues that lead to them. Take some time to identify and eliminate potential hazards on your worksites. Everything from minor trip hazards to missing safety equipment can lead to problems, so a proactive approach can save you and your employees from physical harm and future headaches.
Train employees on workplace safety
The better educated your employees are about workplace safety, the more likely it is that they will safely perform their jobs. Ongoing training sessions can teach your workforce everything they need to know about workplace safety, including:
What personal protective equipment (PPE) is required on the job, when it's needed, and how to properly wear it.
Special safety procedures such as fall protection guidelines.
How to identify hazards and report them.
Proper procedures for how to use and store workplace tools, equipment, and machinery.
Best practices for fire safety, first aid, and other needs.
Next steps when an accident or other incident occurs.
Maintain safety documentation
A good set of workplace safety policies is a great way to get employees to practice safe work habits and a handy compliance tool. Update your employee handbook to include safety and health policies included in your workplace safety program.
Even if you have existing policies in place, review them to make sure there aren't any gaps and are up to date.. You should also keep records of any relevant safety data, including:
OSHA 300 logs
Safety data sheets
Safety training and tool box training sign-in sheets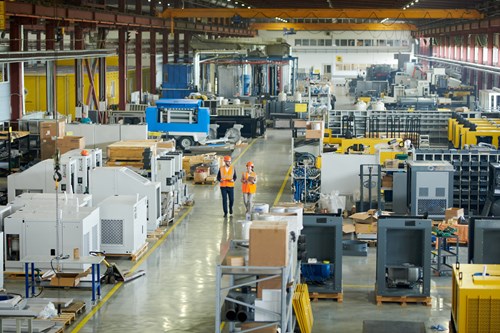 What To Do During An OSHA Inspection
Preventative measures can help your business drastically reduce workplace accidents and OSHA inspections. However, it's important to act accordingly if OSHA arrives with an inspection warrant. The following tips can help you protect your business and make the inspection go as smoothly as possible for both parties.
Know your rights
During an OSHA inspection, you have the right to take measures to protect your business. The Society for Human Resource Management (SHRM) recommends that employers know about the following rights they can use to their benefit:
OSHA may not inspect a workplace without administrative probable cause and a warrant, giving employers some room to negotiate a reasonable scope for the inspection.
Employers have the right to exclude nonemployee third parties from the inspection process.
Employers have the right to an opening conference that they can use to:


Negotiate inspection scope.
Ask questions about the purpose and cause of the inspection.
Establish ground rules about how the inspection may proceed, including document collection, conducting interviews, and how to gain physical access to the facility.

If an investigation was triggered by an employee complaint, employers have a right to obtain that complaint before consenting to an investigation.
Employers can accompany the OSHA compliance officer at all times during the inspection walkaround and document evidence alongside them.
After the inspection is complete, employers have the right to contest any OSHA citations.
Be civil and accommodating when the inspector arrives
The arrival of an OSHA inspector isn't something you want to see, but it's still important to be civil and accommodating when they're in your workplace. While employers can use their rights to protect themselves and their company, it's essential that you don't do anything that can be viewed as an obstruction of the investigation. Don't do anything that would prevent the inspector from doing their job, otherwise, your business could face criminal penalties.
Another great reason for civility is that acting in good faith goes a long way in the eyes of OSHA. If you don't act like you're trying to hide something, the inspector is more likely to be lenient if they do find any issues and deal out penalties. This doesn't mean that you need to provide info you aren't asked about, but working with the investigator goes a long way toward making the investigation quicker and easier.
Stay with the inspector
If someone from OSHA is on site, make sure they're not alone. Accompany the compliance officer wherever they go. Make sure you can see what they see and collect the same information as them in case you need to defend your business against a citation. If you can't stay with them, make sure that you have an authorized representative stay with the inspector in your place.
Work With Safety Experts Who Can Help Protect Your Business
It's not always easy to maintain a culture of safety, but taking the time and effort to do so can make a major difference for both you and your employees. Fortunately, you don't have to address workplace safety and OSHA inspections alone.
GMS partners with business owners to make their business a safer place. We use cost containment and loss prevention strategies to improve workplace safety, manage the OSHA inspection process, and lower workers' compensation costs. Contact GMS today to learn more about how our risk management services can protect your business and save you time.
---
---