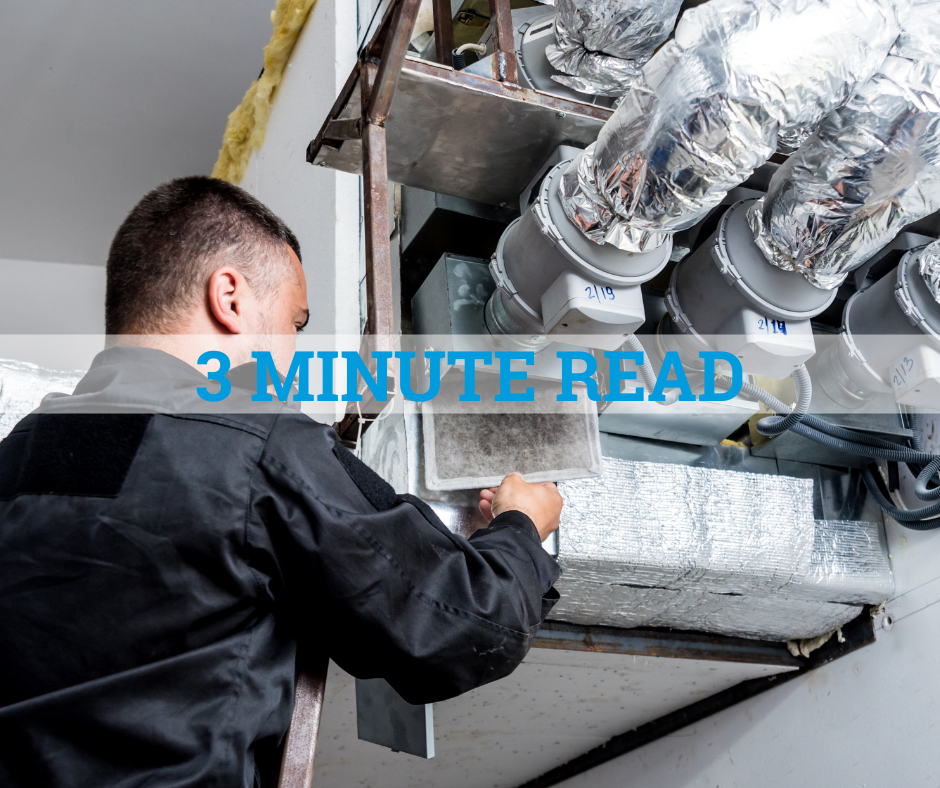 For the most part, all industries across the world have experienced disturbances within their business operations since the COVID-19 pandemic. During the pandemic, businesses had to scale back operations because of the decrease in demand, or they were forced to furlough or lay off employees. However, plumbing and heating, ventilation, and air conditioning (HVAC) companies were some of the few that experienced a spike during the pandemic because their demand increased. Even with the increase in demand for HVAC services, they still face challenges, including a labor shortage and an aging workforce.
Labor Shortage
Similar to most companies, many HVAC companies are struggling to attract employees. However, this has been a challenge before the COVID-19 pandemic. Every type of business is looking to retain employees while workers are quitting their jobs at record levels. Low-interest rates, government stimulus checks, and a greater emphasis on home improvement (as many individuals were forced to stay home) drove new business for HVAC companies. The increased demand has put pressure on the existing workforce, leading to a shortage of skilled technicians. In addition, this industry is facing challenges in attracting younger workers, as many students and recent graduates are unaware of career opportunities in the blue-collar market, such as HVAC or plumbing.
An Aging Workforce
The aging workforce has been challenging for HVAC and plumbing contractors for almost a decade. However, the pandemic and Great Resignation heightened these challenges. Many companies' experienced technicians are retiring, and there aren't enough younger workers entering the industry to replace them. The Air Conditioning Contractors of America estimates that the average age of an HVAC worker is 55. Experts estimate that the shortfall of qualified HVAC workers is more than 115,000 individuals.
Have You Considered Outsourcing Your HR Functions To A PEO?
The economic downturn has made it challenging for HVAC and plumbing companies to offer competitive salaries, alluring benefits packages, and attract and retain top employees. More and more companies have looked to outsource these administrative tasks they don't have the time or expertise to manage effectively. Have you considered outsourcing your HR functions to a professional employer organization (PEO)?
Let's start by understanding what a PEO is. A PEO is an organization that enters into a joint-employment relationship with an employer by co-employing the clients' workforce, allowing the PEO to share and manage many employee-related responsibilities and liabilities.
While a PEO can help you combat the labor shortage and aging workforce you may be faced with, a PEO can do much more than that. Everything is under one roof, from tracking employee performance to creating a fleet management program to an online payroll service. You can finally focus on your core competencies while you leave the HR responsibilities to professionals who specialize in that area. This can improve efficiency and accuracy in HR processes such as recruitment, benefits, and compliance with labor laws. In addition, you also gain access to a wider pool of HR talent and expertise which can result in better decision-making and overall HR strategy.
Has an employee filed a claim because of an injury on the job? 
A PEO takes a proactive approach to workplace safety by providing you with the following: 
Onsite consulting
Jobsite inspections
Accident and injury investigations
Training
And so much more
In addition, if you struggle to stay ahead of the risks associated with workers' compensation and workplace hazards, a PEO can help protect your business. You now have a partner that enables you to take a proactive approach to address immediate issues and prevent potential problems in the future.
Are you struggling to attract and retain top talent? 
You're not alone if you're struggling to attract and retain top talent. Offering a quality benefits package is one of the best ways to retain and attract top talent. However, offering a quality benefits program is becoming increasingly expensive and takes too much time. A PEO works with business owners to help them decide which benefits make the most sense for their business operations, employees, and bottom line. In a time when your workforce is beginning to retire, it's essential that you take every step possible to ensure you are attracting the next generation of employees. However, it's also vital that you take proactive steps to retain your talent. Offering a competitive benefits program can help you stand out from your competition and help you succeed during these unprecedented times.
Do you spend countless hours doing payroll each payroll period?
As an HVAC or plumbing company owner, you don't have the time to manage the payroll process anymore, especially with your demand at an all-time high. Your partnership with a PEO saves you time and gives you peace of mind. Think about the sleep you could get if your payroll is all managed online. Payroll software streamlines the payroll process, creating less paperwork and giving users access from anywhere with an internet connection.
Are you having trouble hiring and recruiting employees? 
Recruiting, training, and retaining employees has never been more challenging for small and mid-sized businesses in a tightening labor market. Luckily, when you partner with a PEO, this heavyweight is carried off your shoulders. You now have access to the tools and resources necessary to take on these responsibilities while improving your overall recruiting, hiring, and training efforts. This partnership can strengthen your business and let you focus on other responsibilities. In a market where your services are in high demand, it's a great time to partner with a PEO to find you the talent your business wants and needs to thrive.
Consider Group Management Services (GMS)
From creating a competitive benefits package and streamlining your payroll process to creating safety programs to ensure you have a safe work environment to hiring and recruiting top talent, Group Management Services (GMS) does it all. We make employee management simpler, safer, and stronger. We save you time and money while you retain full control over your employees and regain the opportunity to focus on growing your business.
Andrew Szczesniak, Senior Sales Strategist, expressed, "GMS helps companies in the plumbing and HVAC industries by reducing their administrative costs regarding workers' compensation and health care. By lowering costs in those areas, businesses are now more competitive in bidding jobs and can attract and, as importantly, retain their existing employees."
Leave the HR details to us. Contact us today so we can help you thrive in today's economy. 
---
---