Roughly 2,000 U.S. workers suffer an eye injury at work each day according to the Centers for Disease Control. From tired eyes to serious abrasions, companies need to take measures to help protect their workers. This March is Workplace Eye Wellness Month, so we've put together some tips to help your employees protect their vision while on the job.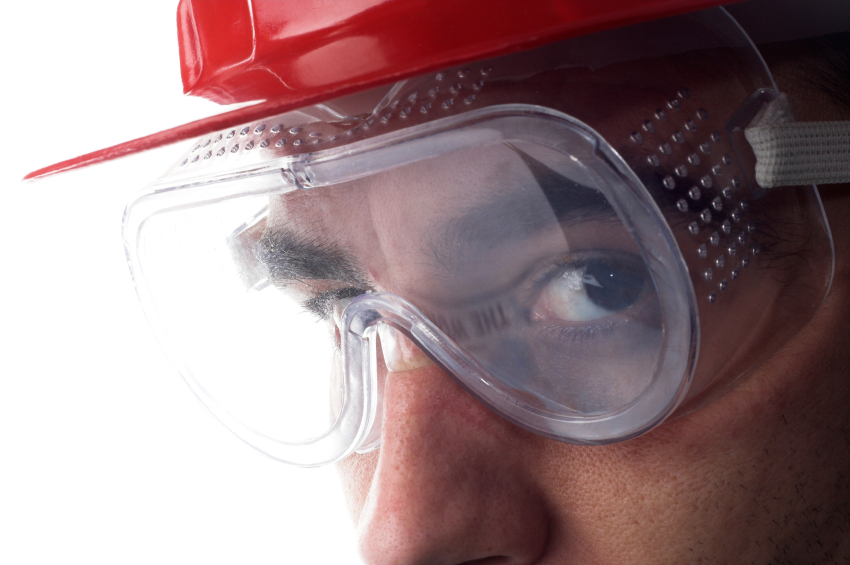 Safety Gear in the Workplace
When your employees work in places where particles, chemicals, or other dangerous hazards can get into a person's eyes, they need to have the right protective gear. It seems obvious, but simply wearing eye safety gear is a huge step in preventing injuries.
While it's a big first step, eye safety requires more than just wearing goggles, glasses, or face shields. Workers need to make sure that eye safety equipment is properly fitted. Too tight or too loose isn't going to be nearly as helpful as a comfortable, secure fit, so make sure your employees are using protective gear correctly to help protect them against potential problems.
It's Not All the Same
Not all eyewear is Safety eyewear. The American National Standards Institute (ANSI) has established the standard by which all safety eyewear must be measured. The Z87.1 standard is accepted by OSHA for eyewear PPE in the workplace. All eyewear should have a Z87 stamp on it if the original design has been independently tested and meets the standard for being used to protect employees.
Defending Against Eye Strain
You don't have to be working on a production line to be worried about eye injuries. Eye strain has become a growing problem as improvements in technology have led workers to require digital devices for their work. Too much strain can result in computer vision syndrome, which can cause eye twitching and overall fatigue. If your employees work in front of a screen all day, here are some tips to help relieve eye strain and vision-related issues:
Keep at least 20 inches away from your monitor
Keep the top of the monitor even to or below your eye level
Take quick 20 second breaks for every 20 minutes you are looking at a screen
Prevent your eyes from drying out by blinking regularly
Protecting Your Business Through Risk Management
Proper eye protection is important for any business. Developing proper safety training programs and manuals are another way to help teach your employees how to protect themselves and protect your company from workers' compensation claims and rates.
Group Management Services can help companies with risk management by putting together and implementing loss prevention and cost containment strategies that will benefit your business. Contact us today to learn more about how GMS can make your business safer.
---
---