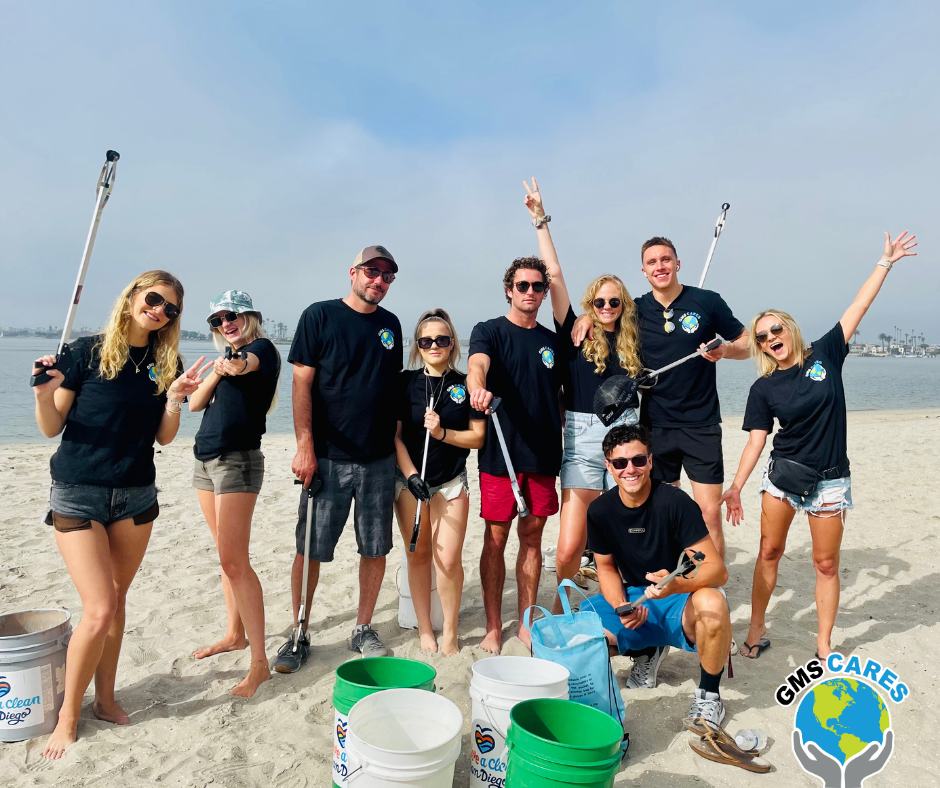 SAN DIEGO, California – July 17th, 2023 – Volunteers from GMS' San Diego, California, spent the day cleaning up beaches to ensure a safe and clean environment in San Diego. This event was hosted by I Love A Clean San Diego and is an excellent way to help the community while successfully removing nearly 500,000 pounds of debris.
About I Love A Clean San Diego
I Love A Clean San Diego has worked to improve the health and beauty of San Diego for over 67 years. They aim to create zero-waste lifestyles and zero litter throughout San Diego County. They serve about 100,000 students, adults, and businesses annually by providing environmental education, volunteer cleanup and beautification programs, and recycling and zero-waste solutions.
Click here to learn how you can get involved.
About GMS Cares: GMS Cares is GMS' philanthropic program that seeks to give back to the communities in which we serve. The program provides meaningful work and spreads compassion through volunteer efforts.
---
---