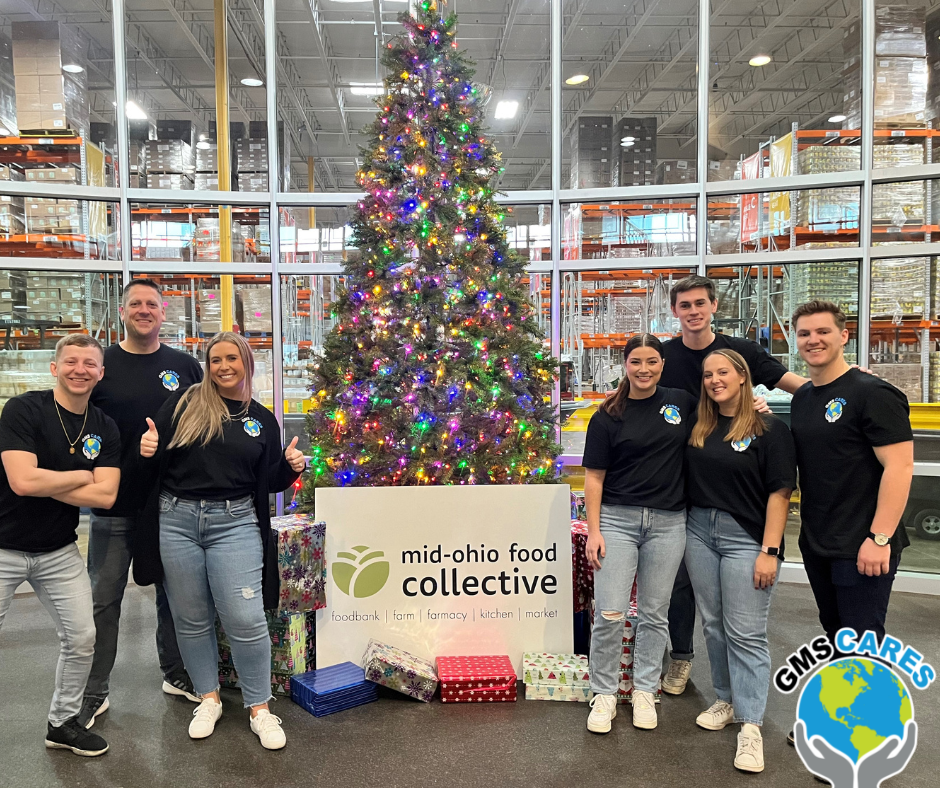 COLUMBUS, Ohio – December 22nd, 2022 – GMS' Columbus, Ohio office volunteered their time at the Mid-Ohio Food Bank over two separate days. The first day was spent sorting and packing produce, non-perishable foods, and household items at the food bank.
The second day was spent assisting the Mid-Ohio Market, where they greeted and registered customers as they entered the market. In addition, they stocked products on shelves, refrigerators, and freezers, as well as assisted customers with questions as they shop and check out. The Mid-Ohio Market is a free food market, enabling customers to access a no-cost grocery store experience that provides convenient access to the right food for people who are struggling to make ends meet.
The Mid-Ohio Food Bank provides more than 170,000 meals each day for hungry individuals in central and eastern Ohio. Their goal is to close the 144 million-meal gaps in the region with their network of 680 member agencies directly distributing the vast majority of the nutritious food the Mid-Ohio Collective handles each year.
To learn how you can get involved, click here.
About GMS Cares: GMS Cares is GMS' philanthropic program that seeks to give back to the communities in which we serve. The program provides meaningful work and spreads compassion through volunteer efforts.
---
---