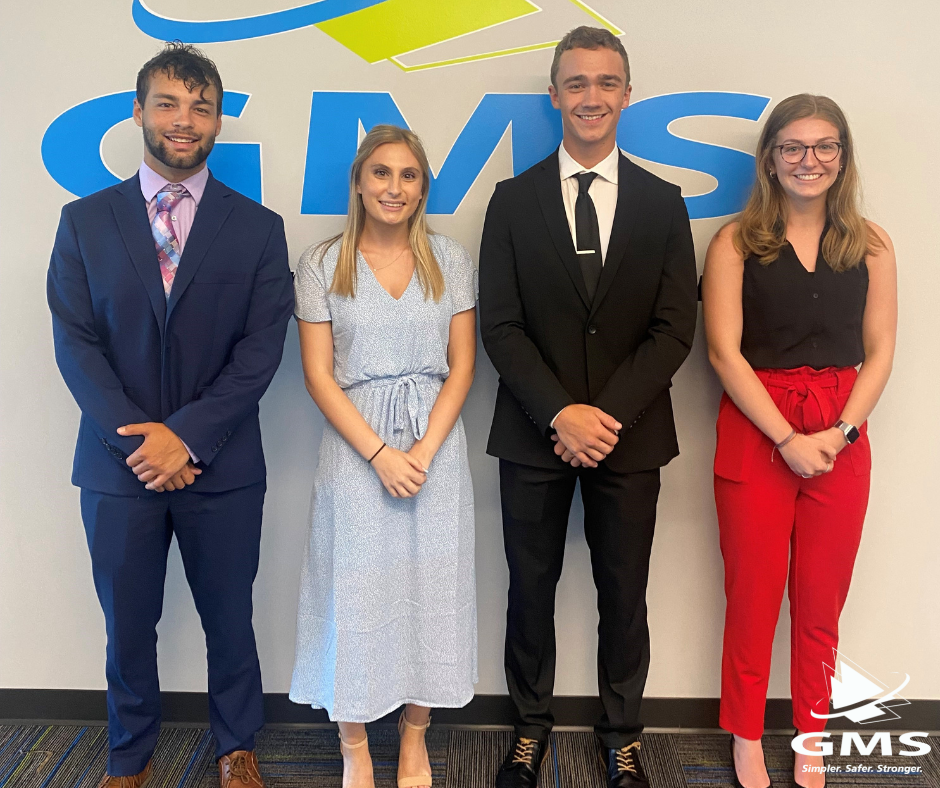 Richfield, Ohio – June 10th, 2022 – GMS warmly welcomed a new group of summer interns throughout the company's many offices. There are 17 business development interns, one marketing intern, two HR interns, and one information technology (IT) intern, making this GMS' largest intern class to date.
This summer, they will walk away with a better understanding of:
How a PEO benefits businesses 
Building relationships
Team building
Time management
Opening up new doors in the Marketing, IT, HR, and Sales industry
With GMS continuing to grow in new markets, internship opportunities are crucial for individuals to learn the business and grow professionally. Through our internship program, interns will have the ability to learn, grow, and be exposed to a variety of different aspects of GMS. Upon a successful internship and graduation, the goal is to bring these individuals on full-time.
About Group Management Services: Headquartered in Richfield, OH., Group Management Services represents over 2,000 companies, representing nearly 40,000 employees, in 17 different locations throughout the United States. We help companies and organizations in the areas of payroll, human resources, risk management, and workers' compensation.
---
---