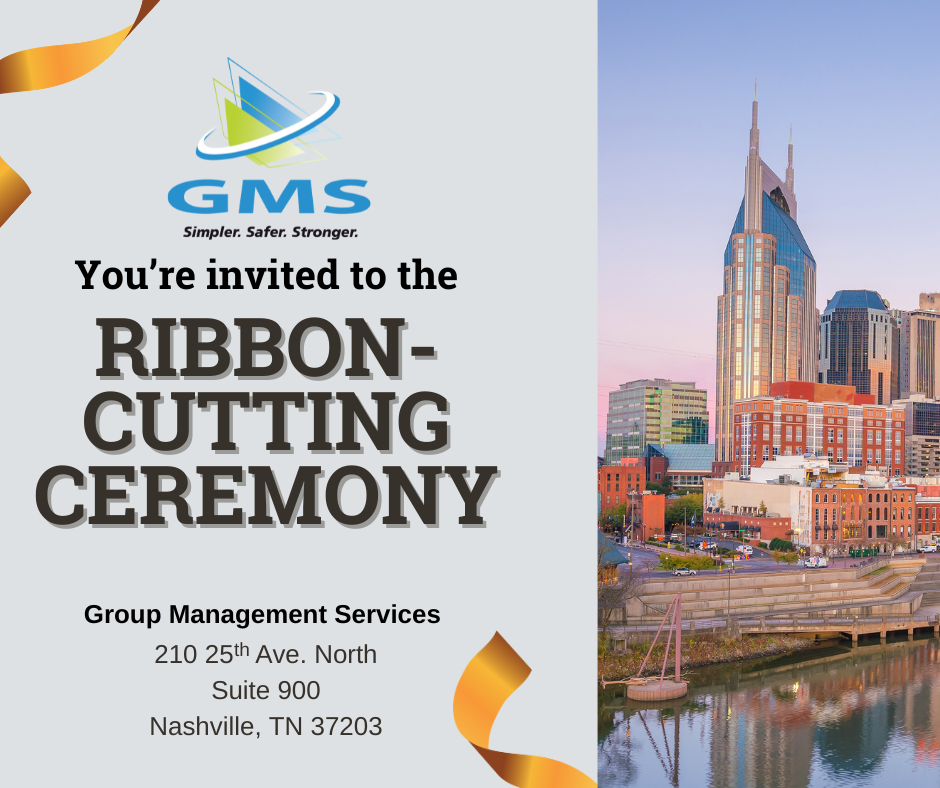 NASHVILLE, Tennessee – October 10th, 2023 – Group Management Services (GMS), a certified professional employer organization (CPEO) headquartered in Richfield, Ohio, is excited to announce its ribbon-cutting ceremony at their Nashville, Tennessee office in partnership with the Hendersonville Chamber of Commerce. The ceremony will be held on October 26th, 2023, at 12:00 p.m.
It will be located at:
Group Management Services 
210 25th Ave. North
Suite 900
Nashville, TN 37203
This event promises a day of celebration, networking, giveaways, food and refreshments, and more. Contact GMS' Nashville Sales Manager Kevin Lupo at klupo@groupmgmt.com for questions.
About Group Management Services: Group Management Services is headquartered in Richfield, Ohio, and represents more than 2,500 companies with over 45,000 worksite employees. There are currently 24 offices located throughout the United States. Businesses can rely on GMS' expertise in payroll, human resources, risk management, and benefits.
---
---