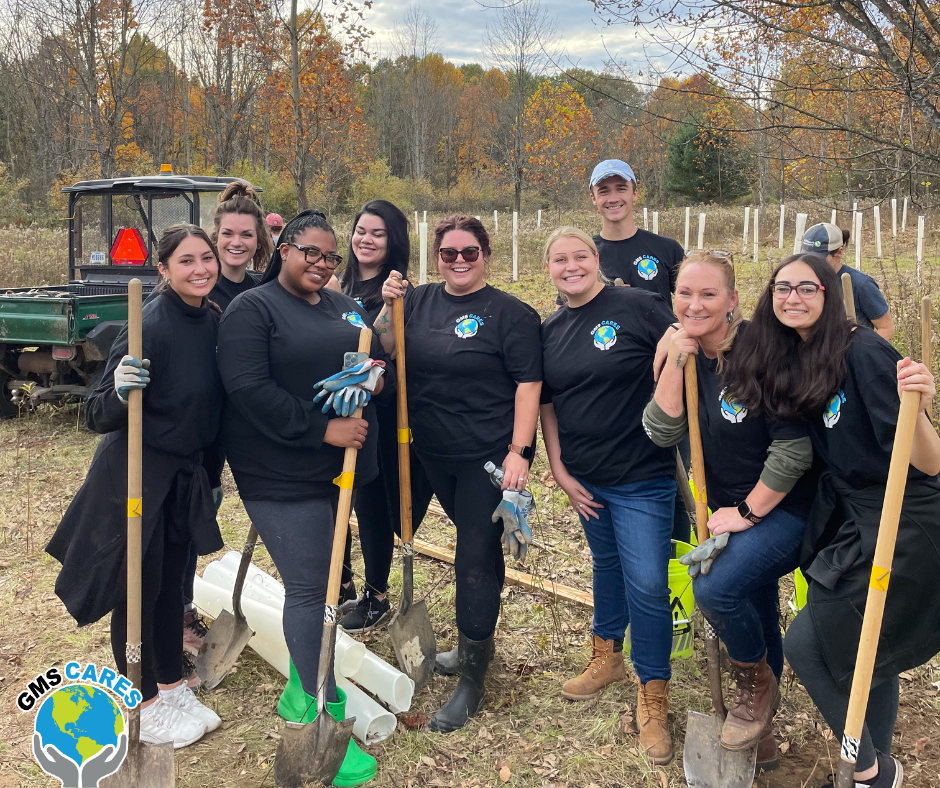 RICHFIELD, Ohio – October 30th, 2023 – Volunteers from GMS' headquarters volunteered with the Cuyahoga Valley National Park for Make a Difference Day Native Planting. The group planted native species of trees to improve habitats for plants and wildlife. Their efforts improved soil quality, restored native plants, and created a better habitat for native wildlife.
The goal of this organization is to plant 5,000 trees by the end of 2023, and after this event, there are now 3,700 trees planted. The group of GMS volunteers helped plant 200 trees.
About GMS Cares: GMS Cares is GMS' philanthropic program that seeks to give back to the communities in which we serve. The program is dedicated to providing meaningful work and spreading compassion through volunteer efforts.
---
---