A good background check is a protective measure for any small company that allows employers to make a fully-informed decision on a job candidate. For example, an applicant with a past misdemeanor could have learned from his or her mistake and be a great fit for your company. However, that red flag could be a major point of concern if you're hiring for a position of trust. The point is that a background check will help you know about these potential issues up front instead of having them be nasty surprises for the future.
There are several components to a good background check. Each of these parts provide different bits of information to help employers gain a better understanding of who an applicant is and if there are any issues. However, you also need to make sure that you're following legal guidelines while you investigate candidates' backgrounds as well. Here's what you need to know to stay compliant and what you should include in your next background check.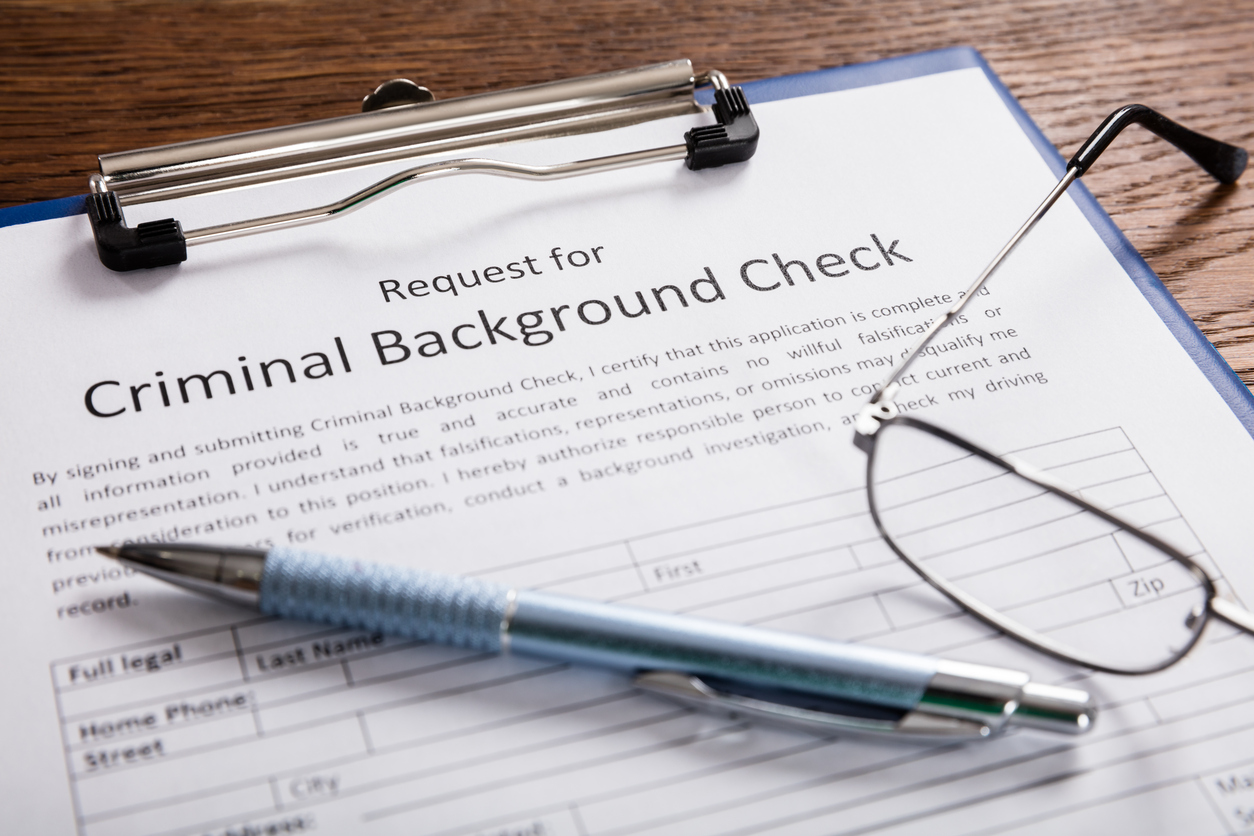 Background Check Compliance
In general, background checks are regulated by the Fair Credit Reporting Act (FCRA) and the Equal Employment Opportunity Commission (EEOC). One FCRA requirement is that you notify job candidates that you will perform a background check and have them sign off on this before you can turn to a Consumer Reporting Agency (CRA) to begin any checks or searches.
The FCRA also requires employers to take certain steps if they decide not to hire, promote, or retain a job candidate, also known as adverse actions, due to information uncovered in a background report. First, an employer must notify the subject of the background check. This can be done orally, in writing, or electronically. Second, an employer must provide this person with an adverse action notice. According to the Federal Trade Commission, this notice includes:
The name, address, and phone number of the consumer reporting company that supplied the report
A statement that the company that supplied the report did not make the decision to take the unfavorable action and can't give specific reasons for it
A notice of the person's right to dispute the accuracy or completeness of any information the consumer reporting company furnished, and to get an additional free report from the company if the person asks for it within 60 days
Another important detail to note is that some history may be too old to be picked up during a background check. The FCRA notes that "in most cases, a consumer reporting agency may not report negative information that is more than seven years old."
What You Should Include in Background Checks
Social security validation
Tracing a social security number is a good place to start a background check. Not only will it verify that a candidate's social security number is legitimate, it can also uncover any additional aliases or name variations used by the candidate in the past, along with dates of birth and addresses associated with the number. These details can help uncover any criminal records or other unsavory information that wouldn't normally fall under the name given by the subject of the background check. Traces can be performed through the Social Security Number Verification Service.
Criminal records check
If an employee has a criminal history, you'll want to know. There are three variations of criminal records checks that will provide insight on whether an applicant has been in trouble with the law.
National Criminal Record Database (NCRD) search – The NCRD houses millions of searchable criminal records and sex offender registries, which can quickly point out any red flags. While it's a good starting point, NCRD may not include every jurisdiction or not offer enough detail for your needs.
Statewide criminal records check – These checks narrow down your search to a specific state, which can offer more detailed information about any potential felonies or misdemeanors.
County criminal records check – While these checks cover the smallest geographic area, they can offer the greatest amount of detail, including the places that an applicant with a criminal record has lived or worked.
Employment history
According to Inc., 85 percent of employers caught job applicants lying on their resumes or application forms in 2017. An employment history check can help you verify job titles, dates of employment, the reason someone left a job, and rehire eligibility. This can be done through a background check by a CRA and calling a candidate's references.
Motor vehicle report
This report allows employers to verify a candidate's driver's license verification and review driving records. According to the DMV, this information can include:
Past and current driver's license statuses including suspensions, revocations, and cancellations
Driver's license class
Special driver's license endorsements
Any restrictions on your license
Traffic violations, such as:

Traffic citations
Vehicular crimes
Accident reports
Driving record points
DUI convictions
This information is crucial for employers hiring a driver, although it can be insightful for any other job candidates as well. A motor vehicle report can be completed by a consumer reporting agency or through your state's driver's license agency, which can be found via the DMV.
U.S. terror watch list check
In addition to criminal records, background checks can also include a review of the U.S. terror watch list. Third-party checks can compare candidates to various government watch lists, which can be important for any jobs where security is involved.
Drug testing
While drug testing is not technically a part of a background check, it's commonly done in conjunction with pre-employment screening. There isn't a single, comprehensive law that covers drug testing, so you'll need to review your state's specific drug testing regulations for specifics on what is and isn't restricted. The American Civil Liberties Union keeps a list of each state's regulations online. In addition, past drug-related offenses can also surface during criminal records checks.
Protect Your Business with Proper Background Checks
While we highlighted several areas that should be included in a background check, there are several other areas that may be important depending on the nature of a business. Financial institutions may want to run a credit report. Other companies may want to verify an applicant's educational degrees and school history. The answers to these inquiries are crucial, as a bad hire can lower morale, hurt company productivity, and cost as much as three times the salary of the person being replaced.
Regardless of how much an employer decides to include, a thorough background check is a long, detailed process that can pull business owners away from other important tasks. As a Professional Employer Organization, GMS has the human resources experts to manage the background check process and many other critical HR functions. Contact GMS today to talk to one of our experts about human resource outsourcing and how it can save you time and money.
---
---