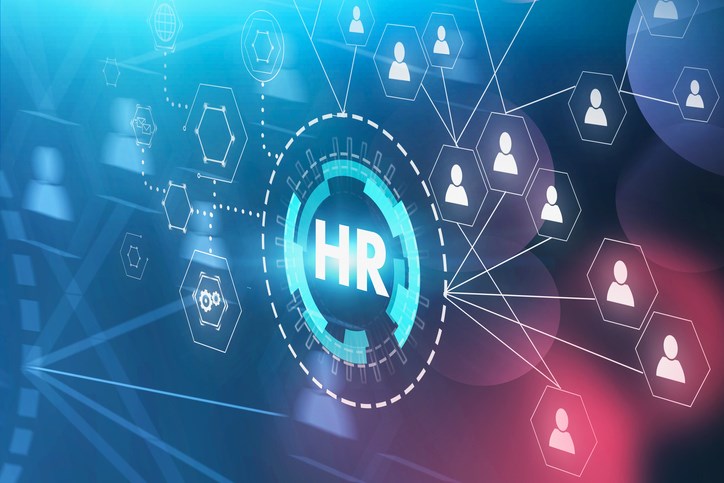 It's no surprise that businesses faced an onslaught of challenges in recent years. From the ongoing COVID-19 pandemic to The Great Resignation, employers needed to adapt in order to maintain a positive, efficient working environment.
The future of work is rapidly evolving, and those same changes have led to new human resource trends geared toward addressing employee retention, operational efficiencies, and other critical issues. While many of these trends were created by trying times, they now provide employers with new opportunities to strengthen their business.
Let's break down some of top HR trends for 2022 and how you can apply them for your business.
Hybrid Working Arrangements
While the pandemic necessitated many businesses to utilize remote working arrangements, the demand for telecommuting isn't slowing down. According to a WeWork survey, "75% would give up at least one benefit or perk for the freedom to choose their work environment."
That desire for flexible working accommodations is attractive for both current and future employees – and an important focus for many businesses in 2022. That same WeWork survey found that nearly 80% of C-Suite employees would allow workers to split time between traditional office space and remote working as long as their jobs didn't require them to always be on premises.
What does this trend mean for your business? Hybrid working arrangements are becoming the norm. A flexible work environment directly impacts employees' wellbeing and helps keep them engaged. Now that employees and businesses have found that they can both succeed remotely, companies must either pave the way for remote work or compete against other employers that provide that level of flexibility.
Of course, there are some steps employers and HR teams need to take in order to transition to a hybrid workplace. The following steps are all essential parts of a hybrid working arrangement.
Identify which staff is eligible for hybrid work (and to what extent).
Enact a work from home policy for proper social distancing, measures for dealing with any exposures, and any other relevant procedures that employees should know.
Ensure your office is tech-ready for remote work. This process includes setting up Virtual Private Networks (VPN), preparing work devices for at-home use, and enacting strict cybersecurity measures.
Use communication channels available to both on-site and remote workers to communicate and share information consistently among all employees.
Reskilling, Upskilling, And Flexible Development
Work environments aren't the only part of your company that may need to adapt. The people within your organization will likely need to evolve as well.
According to Gartner, "nearly one in three skills that were needed for a job in 2018 will not be needed by 2022 – and that the average number of skills per job is increasing steadily." Between new workplace technology and greater internal needs, 2022 is an important year for skills-building. Here are a few ways that businesses can help employees develop in 2022.
Invest in training programs to help reskill and upskill employees.
Allocate an education and improvement budget for employees to purchase books, attend events, and pursue other learning opportunities.
Set company-wide learning goals and tie them into your business goals.
Encourage peer learning so that employees can share their experience and abilities with other and help each other grow.
These measures have dual benefits. First, employees will be able to learn the skills required to stay efficient and effective. Second, a dedication to reskilling and upskilling individuals shows workers that your business is invested in them. In turn, these efforts can help improve the employee experience and keep them engaged.
Leadership Training And Internal Mobility
Talent retention has been critical for a long time, but the aftermath of The Great Resignation has spurred more businesses to put measures in place to keep top employees. That desire to retain and train key workers is why more employers plan to focus on developing leadership training and an internal mobility program in 2022.
There are plenty of practical benefits to hiring internally – lower costs, shortened onboarding times, etc. A true leadership and internal mobility program takes those benefits to the next level. Businesses can utilize training programs, upskilling initiatives, and leadership coaching to turn high-value employees into decision makers who are invested in the process.
Employees can also see the value in leadership and internal mobility initiatives. This practice allows employees to give employees a clear means to advance their careers within the company and become future leaders. This ability to grow and attain long-term career goals is a great retention tool that can help businesses retain more top talent in 2022.
Embracing Data Through People Analytics
Business technology grows more sophisticated each year, and people analytics and other data-driven initiatives are set to be a big opportunity in 2022. The adoption of new digital tools are giving businesses the ability to use existing data and make informed decisions. There's just one big problem – most businesses don't quite know how to properly use that data.
According to Deloitte, nearly three quarters of companies view people analytics as a high priority, but less than 10% have usable data or know how apply that information. Fortunately, new technology can help make data more accessible.
A good HRIS system and other increasingly popular HR solutions have made it easier for businesses to track data. For example, the following metrics are hugely beneficial when it comes to talent management and overall operational improvement:
Revenue per employee
Cost per hire
Average time from candidate application to employment offer
Early turnover rates
Annual absenteeism rate
Increased Automation Efforts
Another major advantage of improving technology is that it's now easier for businesses to automate various processes than ever before. There are several HR functions and other internal business needs that require a lot of manual labor. Automating different workflows, communication efforts, and other components of your business is a simple way to improve efficiency for you and all your employees.
Automation can also do more than just save time. An HRIS and other computerized tools can gather more data than what is possible through manual means. Meanwhile, automated HR tools limit the opportunity for human error, which is especially important for payroll tax compliance and other regulatory concerns. These benefits are why the following types of HR automation tools should continue to grow in popularity in 2022:
Payroll tax automation software
Online employee onboarding processes
Open enrollment portals
Time tracking and scheduling systems
Instant manager approvals
Chatbot services
Data reporting, analysis, and alerts
Employee self-service capabilities
Take Advantage Of New HR Trends With GMS
Change is inevitable, especially when it comes to managing an efficient workplace. Between new regulations, cultural shifts, and other challenges, it's not easy to stay on top of the latest news and HR trends.
Fortunately, GMS is here to help business owners simplify their business and stay competitive. Our dedicated experts and cutting-edge HRIS technology allow us to modernize your workplace and keep you up-to-date with all the latest news and legislation. In turn, you can spend your time on growing your business while our HR professionals deal with payroll, benefits administration, and other time-consuming tasks.
Ready to prepare your business for 2022 and beyond? Contact GMS today to have us take on your toughest HR challenges.
---
---