This time last year, I would never dream that I would have an internship my first summer out of college. I barely knew what the purpose of an internship was. Of course, I saw interns in movies running around getting coffee and such, but I never really thought of it as much more than that.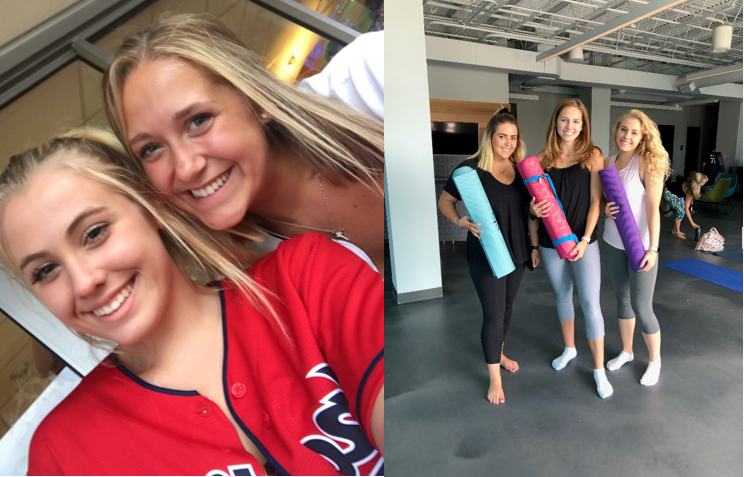 Joining GMS
Fast forward to winter break when I was presented with the opportunity to apply at GMS. I went in completely blind, not knowing much about the business or having much insight on sales in general. The position sounded interesting, and I saw it as something that could help further my education.
Soon after I applied, I received an email for a virtual interview (since I was away at school at University of Kentucky) and I was ecstatic! In all honestly, I had no idea what to expect out of this interview process. I was very nervous, but was pleasantly surprised with how smooth it went and how everyone involved eased my nerves. After interviewing with Melanie Bahr, Kate Carnahan, and Tim Austin, I was more excited than ever for this great opportunity.
After I was offered the job, I felt as if a weight had been lifted off my shoulders, as I was now set on a job for the summer that would also benefit my college career.
A Learning Experience
I checked out the company website before my first day and looked over the sales manual, but I really had no idea what I would be walking into on my first day of training. I was surprised to walk into a brand-new building for a quickly growing company that would present me with an abundance of knowledge to bring back to school.
After the first week of sales training, I finally had an understanding of the services GMS offers and how we are able benefit so many companies across the country. GMS is a Professional Employer Organization, providing all levels of human resource administration for small to medium size businesses. I got to see this process put into place while shadowing sales reps on meetings and learning about the day-to-day operations of other departments.
These were all new concepts to me. I honestly had no idea what human resources really entailed before this summer – I just knew that if I had a problem at work that was who I went to for help. I didn't know what a worker's compensation claim was or even what employee benefits really entailed.
Growing Through Experience
While learning all about GMS, office life, and how to be professional, the biggest take away for me is the importance of effective communication. I have been a soft-spoken person my entire life, so I was able to get out of my comfort zone in a very beneficial way. I finally know how to communicate in a professional and confident manner. I was able to develop these skills from shadowing sales reps and making cold calls to business owners regarding the services we offer.
Looking back, this was my first exposure to sales, so seeing how passionate all these sales reps are and how they genuinely want to help businesses is incredible to me. They truly believe in the services they provide. Then it was impressive to see how the service works firsthand. The statistics on GMS and the PEO industry as a whole supported my understanding and belief in this company.
Lastly, the thing I'm probably most impressed with is the culture here and the nature of my job. Every single person at GMS is not just here to get their job done. They are always looking out for one another and their prospects/clients. Everyone was willing to help whenever I needed it and they would take me along with them to have firsthand experiences. This was inspiring and motivated me through my daily tasks, where I saw myself making a difference. It never just felt like busy work, as I saw the benefit of what I was doing every day.
A Lasting Impression
This internship was exactly what I needed to have a head start into the world of business. I feel like I accomplished so much this summer, with everything from cold calls and prospecting to contributing in the organization of the national sales conference. Thank you to everyone who has made this an unforgettable learning experience, while having a lot of fun along the way.
---
---