As a small business owner, a day off from work can be hard to come by. Nevertheless, come election day, flu season, or travel season, your employees will need a resource to turn to in order to know whether or not they have to show up for work. It's important to include an employee leave policy in your employee handbook, so your employees understand the rules and expectations about the amount of time they're allowed to be away from work.
"There are so many different types of employee leave, and each bucket may require its own policies in the company handbook," says Beth Milito, senior executive counsel at the National Federation of Independent Business's (NFIB) Legal Center.
When crafting employee leave policies, you should first check the employee leave laws in your state. Employee leave laws govern whether an employer must allow employees to take time off―either paid or unpaid―under a different number of circumstances, such as vacations, sick days, holidays, bereavement, and jury duty. Leave laws also address whether an employer must pay accrued leave to employees upon separation from employment.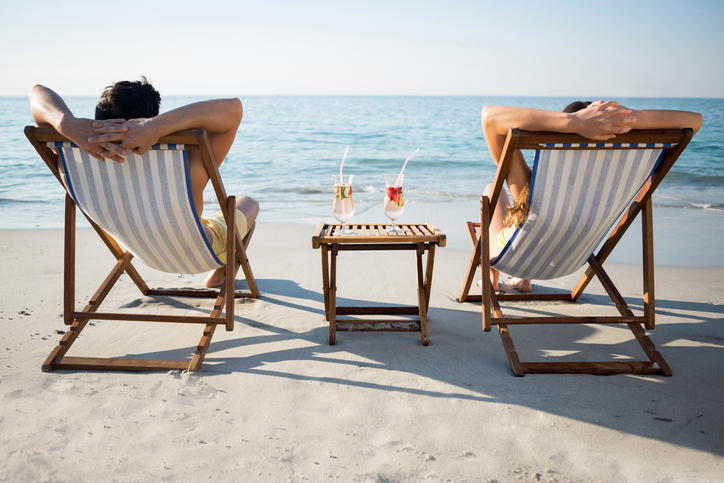 Georgia Leave Laws
In Georgia, vacations, sick days, holidays, bereavement, jury duty, and more are all governed by the state's leave laws. Here's what Georgia employers need to know about employee leave laws in their state.
Vacation leave
Vacations are nice to take every now and then, but that's all they are: nice to have. In Georgia, employers are not required to provide employees with paid or unpaid vacation benefits.
However, many small businesses offer paid time off to stay competitive in recruiting and retaining employees. According to NFIB, 73 percent of small businesses offer PTO to full-time employees. While the number of days offered is typically dependent on an employee's length of service, the U.S. Bureau of Labor Statistics says many offer an average of 10 days for PTO each year.
Should you decide to terminate a worker's employment, or an employee decides to quit, it's important to establish a clear policy regarding payment for any vacation time left on the table. In Georgia, employers need to establish policies either:
Requiring employees be paid for accrued vacation time.
Denying employees payment for accrued vacation time.
Disqualifying employees from payment of accrued vacation if they are terminated.
Disqualifying employees from payment of accrued vacation if they fail to comply with specific requirements, such as giving two weeks' notice.
Sick leave
What happens if an employee feels under the weather? In Georgia, you aren't required to offer paid or unpaid sick leave. However, like vacation time, many small businesses will offer employees time to recover from an illness. According to NFIB, 56 percent offer paid sick leave, with many offering a week or more.
Bereavement
Bereavement leave is time taken by an employee due to the death of another individual, usually a close relative. Georgia leave laws do not require employers to provide employees with bereavement leave or leave to attend funerals. However, NFIB says that nearly nine out of 10 companies offer bereavement leave.
Holidays
Small businesses in Georgia are not required to provide paid or unpaid holidays off. However, NFIB data shows that nearly 80 percent of small businesses offer paid time off for holidays. The typical paid holidays include:
New Year's Day
Memorial Day
Easter
Independence Day
Labor Day
Thanksgiving Day
Christmas Day
Jury duty
Georgia law makes it illegal to discharge, discipline, or penalize an employee for taking leave for attending a judicial proceeding, including a subpoena, jury duty summons, or other court order. While Georgia doesn't have any laws specifically requiring you to provide paid leave, the Attorney General is in favor of it.
Voting leave
On election days, Georgia leave laws require employers to provide up to two hours of leave for an employee to vote. However, the employee must give reasonable notice and the polls also can't be open for at least two hours before or after the employee's shift.
Georgia business owners aren't required to pay employees for voting leave. You can also determine the hours an employee may leave their shift to vote.
Handling Employee Leave
Leave laws vary by state, so it's important for employers across the country to be informed when creating employee leave policies. Whether you own a business in Georgia or some other state, it's important to make sure your employee handbook explains how your business handles employee leave.
As a Professional Employer Organization, GMS can help ensure your handbook is updated with the necessary laws and regulations to best protect your business. We'll save you time and stress by managing key business functions like payroll, benefits administration, and other important services.
Contact our Georgia office or one of our many other locations today to talk to one of our experts about how we can help you make your business simpler, safer, and stronger.
---
---