Managing the operations of a small business is costly and requires time away from more valuable projects. That's why many small and mid-size businesses outsource human resources, payroll, employee benefits, and risk management services. A PEO (Professional Employer Organization) can help take these responsibilities off the plate of business owners, so they can focus on the growth and success of their business.
We've put together a guide to understand what PEO services entail and how to choose the right PEO for your business.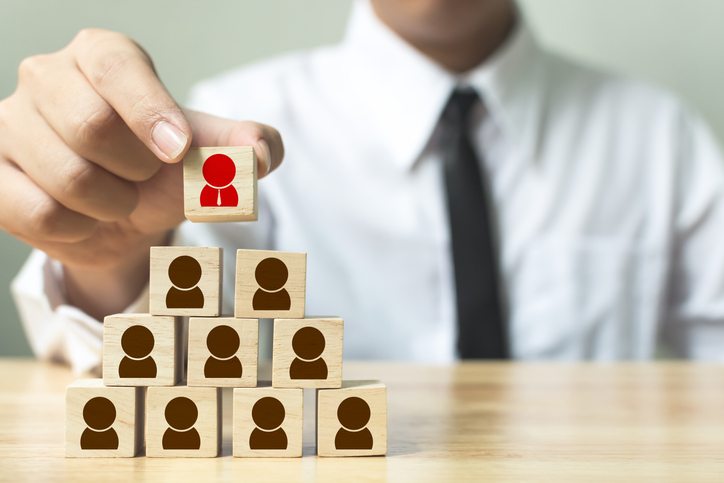 What is a PEO?
A PEO provides comprehensive business solutions and services. Through the co-employment model, PEOs work with small and mid-size businesses to:
Manage payroll and tax administration
Manage human resources and risk management functions
Provide employee benefits
Stay compliant
By providing these services, PEOs help make the companies they serve a better place to work and conduct business. This typically translates into faster growth, higher retention rates, and increased success for businesses. The National Association of Professional Employer Organizations (NAPEO) found that businesses working with a PEO:
Grow 7 to 9 percent faster
Have 10 to 14 percent lower employee turnover
Are 50 percent less likely to go out of business
PEOs help businesses grow by allowing them to spend more time improving productivity and profitability while focusing on their core mission. Additionally, employees benefit by gaining access to big-business employee benefits such as 401(k) plans, wellness programs, and health, dental, life and other insurance offerings. All of this contributes to the success of a company.
How to Choose a PEO
There are more than 900 PEOs in the U.S., according to NAPEO. With so many options, it can be hard to know which one to choose. Follow these tips to help you to choose the right PEO for your business.
Assess Your Business Needs
Before talking to a PEO, you should take stock of your business needs. What current challenges does your business face? Do you anticipate any changes to your company that could impact the services you need? Look at facets of your business, such as:
Payroll: Between managing payroll and filing taxes, small and mid-sized companies spend an average of $2,000 per employee each year to handle payroll and many incur IRS penalties each year due to compliance issues. Outsourcing payroll services to a PEO can save you time and money by providing you with a simplified, online payroll system.
Human Resources: From recruiting and retaining employees to tracking vacation time, managing your company's HR responsibilities takes a lot of time. Outsourcing these HR functions to a PEO can help you save time and money, while growing your business.
Risk Management: Managing your company's risk on your own can be time-consuming and costly. Instead, you can build toward a more secure future by outsourcing to experts at a PEO. PEOs can help you qualify for workers' compensation discounts, keep unemployment tax rates down, and create a safer environment for your employees.
Identifying your needs within each of these categories will help you better determine how your business will use a PEO and set the stage for choosing a qualified partner.
Build Your Benefits Package
Employee benefits will make your business a great place to work and help retain talent. While you'll be hard pressed to find a PEO that doesn't offer access to health insurance, the providers they work with and the amount of coverage their plans provide will vary. In addition to assessing your business needs, you'll need a good sense of what types of health coverage your current and future employees will require and what you're willing to spend on it.
When you work with a PEO, instead of directly with insurance companies, you'll be able to leverage buying power through mass policies, which lets you take advantage of purchasing multiple policies at typically lower premiums.
Speaking of multiple policies, you'll also want to consider other benefits like dental, vision, and life insurance as well as 401(k) retirement savings programs to make your business more attractive to quality candidates. Additionally, wellness programs can help manage your premiums, while keeping your business running like a well-oiled machine. Whichever benefits are most appealing for your business, you'll want to do your research to make sure you find a PEO that has everything you require.
Perform a PEO background check
When vetting PEOs, it's important to look at their history, experience, and qualifications. Ask questions, such as:
How many companies do they partner with?
Do they have experience working in your industry?
How many employees do they represent?
What is their client retention rate?
And don't forget to look at reviews from places like Google and Facebook. These are all telling signs of whether a PEO will be able to properly handle your business needs.
Additionally, accreditations from organizations like the Better Business Bureau (BBB) and certifications, such as the Certification Program for Professional Employer Organizations (CPEOs) from the IRS, help demonstrate trustworthiness and reliability in a PEO. CPEO certification affects the employment tax liabilities of both the CPEO and its customers. To become and remain certified under the CPEO program, CPEOs must meet tax status, background, experience, business location, financial reporting, bonding, and other requirements. With only 37 CPEOs in the country, small businesses know they are working with a trusted partner.
Evaluate a PEO's Technology
The purpose of PEO is to make your life easier. If the technology platform that a PEO offers isn't simple to use, then the PEO is going to be more of a burden than an asset to your company. Web-based payroll portals benefit employers by compiling everything they need to manage their back office in one place. They also help employees get paid on time, track time, and access W-2's and paystubs.
Your PEO's online payroll system should help employers:
Manage and access payroll information
Complete payroll in minutes, not hours
Easily keep track of deductions
Simplify workers' compensation calculations and payments
Generate on-demand payroll reports
These payroll functions streamline the process for employers and keep employees satisfied.
Beyond payroll, any other administrative functions a PEO can digitize is only to your advantage. Your PEO should offer online data collection services for:
Employee reviews
Timekeeping and PTO requests
Health insurance and employee benefits
Company communication
Employee handbooks
Being able to store these types of files in an online portal makes it easier for you to access, edit, and track.
Focus on Your Business
The point of working with a PEO is to ease your workload. A PEO that you have to manage is only going to add to your stress and laundry list of tasks and responsibilities. Knowing your PEO is taking care of your more administrative needs while you focus on the core of your business is comforting to business owners.
Your PEO should provide you with designated HR, payroll, and benefits specialists to meet all of your needs. Additionally, your PEO should have a comprehensive risk management team, from safety specialists that keep your workplace and employees safe, to unemployment and workers' compensation experts to investigate and help process claims.
By having a PEO handle the HR, payroll, benefits, and risk management side of your business, you'll be able to focus on what really matters: building your business.
Work With a PEO
When you work with a PEO, you need to make sure all your needs will be met. Group Management Services offers payroll, human resources, employee benefits, and risk management services to help your business succeed. With our proven history, easy-to-use online payroll portal, and dedicated team of experts, GMS is proud to take on your administrative burdens. When you work with us, you can put your focus back on client relationships, building an effective team, and growing your profits, while we help you reduce costs, limit risk, and save time and money.
Ready to work with a best-in class PEO? Contact GMS today to talk with one of our experts to see how we can make your business simpler, safer, and stronger.
---
---