As a small business owner, you may be wondering if you are required to offer health insurance to your employees. With all the uncertainty that can surround healthcare, it's understandable that you may be unsure of what the future holds, or what you need to do to make sure your business is compliant with employer health insurance requirements. Those requirements can depend on the size of your business and if you offer healthcare coverage. Below, we outlined exactly what those requirements are as it relates to employer-sponsored group health insurance.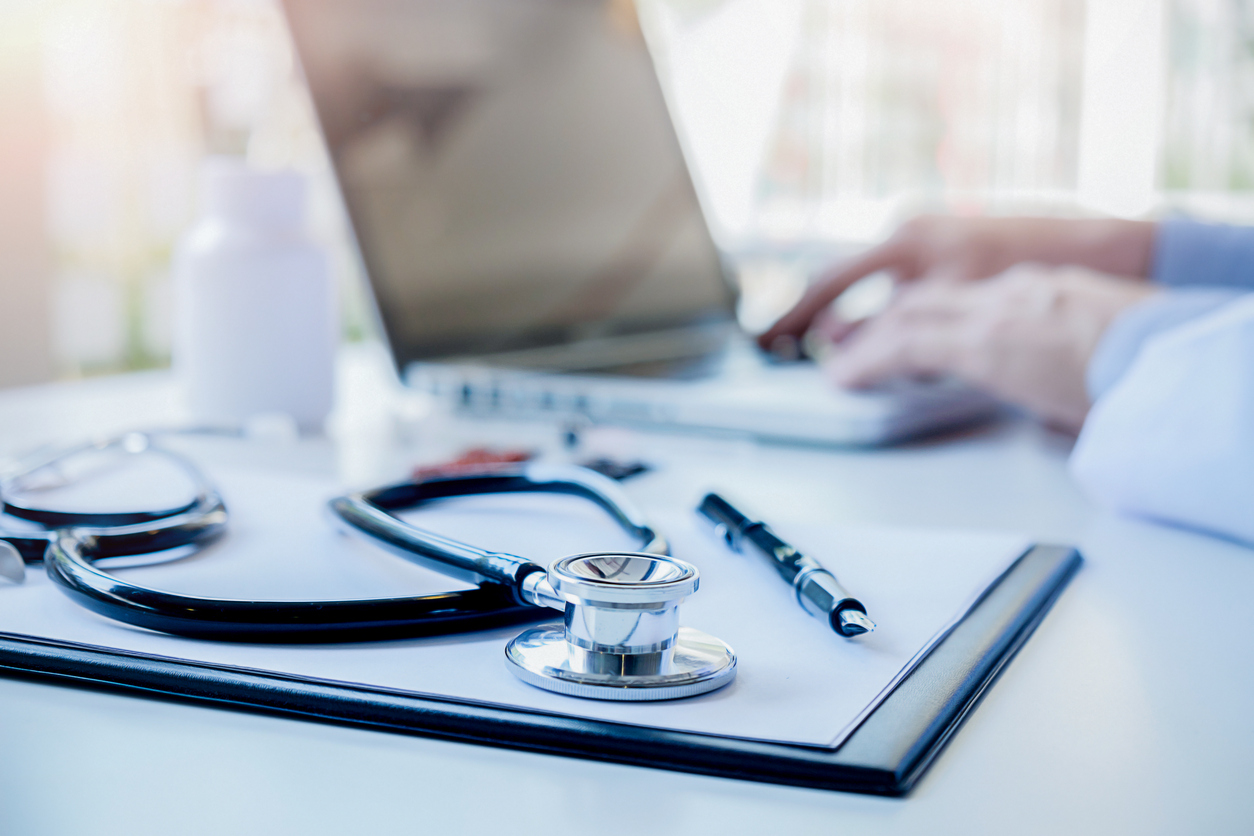 Do Small Businesses Have to Provide Health Insurance?
To start, small businesses with 50 or fewer full-time equivalent employees are not required to offer health coverage. However, these businesses are still required to provide a report about healthcare information to employees. This reporting should cover certain information about the marketplace, outlining what it is and how employees can contact the marketplace. 
Despite health coverage not being mandatory, many small businesses with fewer than 50 full-time equivalent employees still make the choice to provide workers with health insurance because quality healthcare coverage can help businesses attract and retain top talent. This decision can be very beneficial, but it does mean that small business owners will need to take on a few new responsibilities.
Requirements for a Small Business That Offers Health Insurance
Essential Health Benefits
When you offer your employees health insurance, there are certain elements that must be included. All plans are required to include a set of 10 different categories of services that the government considers essential health benefits. These benefits include:
Ambulatory patient services
Emergency services
Hospitalization
Pregnancy, maternity, and newborn care
Mental health and substance use disorder services, including behavioral health treatment
Prescription drugs
Rehabilitative and habilitative services and devices
Laboratory services
Preventive and wellness services and chronic disease management
Pediatric services, including oral and vision care (note: adult dental and vision coverage aren't considered essential health benefits)
Employee Coverage
Small businesses that offer health insurance are required to offer coverage to all full-time equivalent employees. Full-time equivalence requires an average of 30 hours of service per week for a calendar month or at least 130 hours of service in a month. 
An employer may not discriminate between employees when offering insurance. If you offer insurance to some full-time employees, you must offer it to every employee. Also, you must then also provide health insurance to each employee's dependents. You can also choose to offer health coverage to your part-time employees who do not meet full-time equivalence, but only full-time employees are required.
90-day Maximum Waiting Period
When an eligible employee is hired by a business that offers health insurance, that employee must be offered health insurance within 90 days of his or her employment start date. Employers may institute a waiting period for insurance coverage, setting a specific period of time that employees must wait before they become eligible to enroll in the company's health insurance plan. However, this waiting period may be no longer than 90 days. A small business owner may also decide to waive this waiting period and allow employees to enroll as soon as possible.
Summary of Benefits and Coverage (SBC) Disclosure
To help employees understand their options, employers are required to provide eligible workers with an SBC form. This form explains what an employer's plan covers and exactly what it will cost employees. This includes breakdowns of specific costs, such as deductibles and out-of-pocket costs for varying medical events. The Department of Labor provides an online SBC template and other resources for any owners who provide health coverage.
Tax Reporting Requirements for Small Business Health Insurance
Simply offering comprehensive health coverage isn't enough. There are also certain tax reporting requirements that small business owners must follow if you decide to offer group health coverage. These requirements include:
According to the IRS, businesses must report the value of the insurance provided to each employee. This information goes on the employee's Form W-2 using the code DD.
Businesses are required to withhold and report an additional 0.9 percent on employee compensation that is greater than $200,000, as per ACA guidelines.
Small businesses must pay a fee toward funding the Patient-Centered Outcomes Research Trust Fund. You are required to report this fee on Form 720.
---

---
What it Takes to Manage Healthcare Benefits
In addition to following special requirements for offering healthcare, small business owners also need to consider how they'll manage this new benefit. This means not only handling policy administration, but also health insurance billing.
Fortunately, you don't have to take on employee benefits administration alone. As a Professional Employer Organization (PEO), GMS can leverage its buying power to procure quality group health insurance coverage for lower premiums than a small business would be able to obtain on its own. GMS also gives you access to trained benefits experts who can help small businesses stay compliant with any health insurance requirements.
Looking to invest in health insurance for your small business? Contact GMS today to talk to one of our experts about we can help you attract and retain quality employees through benefits administration and other services.
---
---